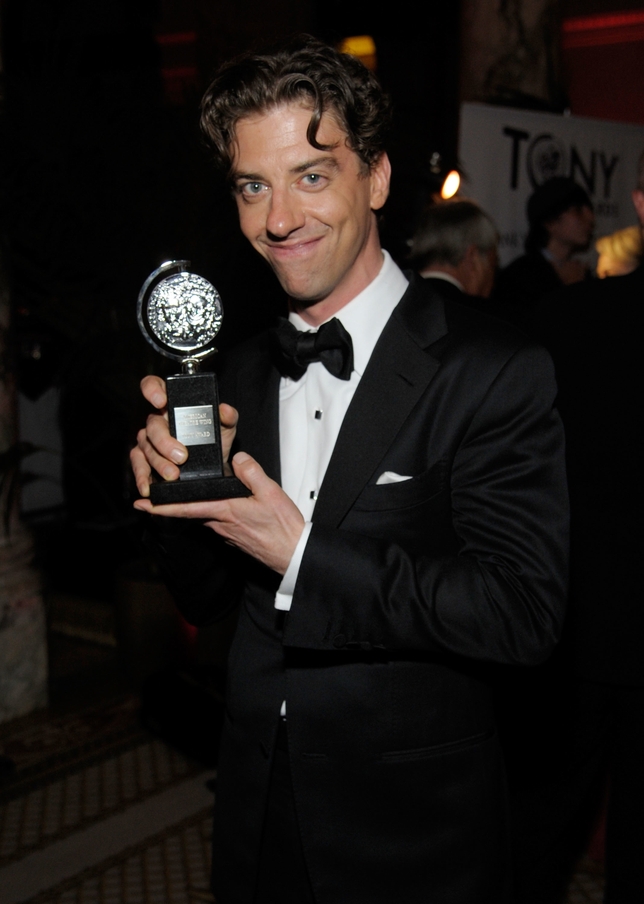 Broadway actor Christian Borle, producer Sue Frost, and hair designer Paul Huntley will be honored at Transport Group's annual gala, "Gimme A Break!," the theater company announced Wednesday.
Transport Group, a not-for-profit theater company that stages new and re-imagined works by American writers, holds an annual gala to recognize outstanding contributions to the American theater community. This year's gala, "Gimme A Break!," will be hosted by actor and comedian Julie Halston and will feature performances by Broadway stars sharing their big breaks in story and song. Along with performances the "Transporting American Theatre" Award will be presented to Borle, Frost, and Huntley at the Dec. 10 event, held at the Asia Society and Museum.
A Tony Award winner for his role in "Peter and the Starcatcher," Borle (pictured) is also known for his role as Tom Levitt on NBC's "Smash." He has also starred in Broadway productions of "Mary Poppins," "Spamalot," "Jesus Christ Superstar," and "Legally Blonde: The Musical," for which he received a Tony nomination. Borle will be presented with his award by two-time Tony Award nominated playwright Rick Elice.
Broadway producer Frost has produced over 50 new musicals and spent 20 years as associate producer at Goodspeed Musicals. Her most recent musical was the four-time Tony Award-winning "Memphis," which took home the 2010 Best Musical Award. Frost will be honored with the "Transporting American Theatre" Award by two-time Tony Award winning lyricist and book writer Joe DiPietro.
Paul Huntley, whom the New York Times called Broadway's leading hair designer, has been making wigs for Broadway shows since 1973. Huntley received a Special Tony Award for Excellence in Theatre in 2003 and the Drama Desk Award for Lifetime Achievement in 2002. Huntley will be honored at the gala by five-time Tony Award-winning costume desginer William Ivey Long.