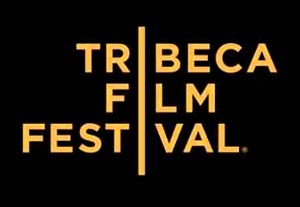 The 12th annual Tribeca Film Festival will be held April 17-28, 2013, in New York City, festival organizers announced today. Film submissions for next year's festival will be accepted beginning Sept. 17.

In addition to its lineup of feature and short film programs, TFF is partnering with Bombay Sapphire gin to present a new transmedia program, which will celebrate new trends in digital media and recognize "transmedia" creators who employ an innovative, interactive, web-based or multi-platform approach to story creation. Selections will be presented to the public at TFF in 2013, and the entries will be eligible for an award.

The official deadline for all features, shorts, and transmedia projects is Nov. 30. The early deadline is Oct. 19. The late deadline, for feature-length films only, is Dec. 28. Submission forms and complete information regarding eligibility for the 2013 festival will be available once the submission process opens.

Geoffrey Gilmore, chief creative officer of Tribeca Enterprises, leads Tribeca's programming team, which includes Artistic Director Frédéric Boyer, Director of Programming Genna Terranova, Programmer Cara Cusumano, and Shorts Programmer Sharon Badal. Ingrid Kopp, director of digital initiatives for the Tribeca Film Institute, has joined the Tribeca Film Festival programming team to collaborate on the festivals' new transmedia initiative.

The Tribeca Film Festival was founded by Robert De Niro, Jane Rosenthal, and Craig Hatkoff in 2001 to spur the economic and cultural revitalization of the lower Manhattan district following the attacks on the World Trade Center. The festival has screened more than 1,400 films from more than 80 countries since its inception and has attracted over 4 million attendees, generating an estimated $750 million in economic activity for New York City.