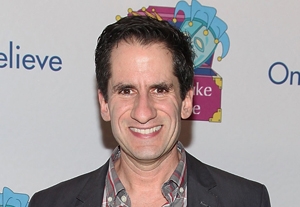 You don't have to be a professional performer to land a cruise ship gig this summer. July 8 sees the debut of "
The Broadway Cruise
" aboard the Norwegian Star, traveling from New York City to Bermuda. Among the featured entertainment are musical director
Seth Rudetsky
-- a radio host and all-around Broadway gadabout -- and a cast of your fellow passengers.
A fixture on the R Family cruises, Rudetsky is familiar with what cruise audiences want. "Whenever I do a show, I think, 'Will I enjoy it from the audience?' " Rudetsky says. "So the stuff I put up is stuff I'd love to be in the audience for. One of my favorites was doing a production of 'Annie' starring [original Broadway Annie] Andrea McArdle, because I was devastated for 30 years that I didn't see her."
Now Rudetsky is part of "The Broadway Cruise," where passengers have the chance to learn from the best. "It's kind of like musical theater summer camp," Rudetsky says. Among the events offered are a theater camp with Broadway professionals and classes aimed at helping aspiring performers follow their dreams.
"We have all the different age groups, from children to adults," says Rudetsky, "and the adults are the most serious about it, stretching and sweating! Every day we have a workshop with the passengers. And it all culminates at the end of the week in a show." Except this time, the show's going up on the Atlantic instead of in a barn.