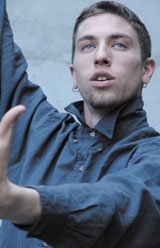 Performers are constantly facing challenges, both creative and career-related, but very few are as difficult or daunting as the task of learning lines. Stand-up comics are faced with pages and pages of material; singers must keep often-intricate lyrics straight in their head; even spoken word artists need to have their act together before they can step into the spotlight.
Words are particularly important to actors, who rely on them to convey emotion and information no matter what type of project they are doing. Consider the following scenarios:
You've just landed the role of a lifetime, but your deadline for being "off book" is two weeks away. How are you going to learn all of those lines by then?
New script pages have just been distributed for the film you are acting in. Will you be able to adjust to the rewrites by the time the director yells "Action"?
You picked up sides for a TV show for which you have an audition tomorrow. How can you familiarize yourself with the dialogue and prepare for the tryout in such a short time?
From young beginners to experienced veterans, memorization skills are always a test, and the challenge becomes even greater as one advances in years. Through interviews with actors of all ages, Back Stage will suggest ways to strengthen your memory and enhance your retention, whether you are working on a production at the moment or waiting for your next big break.
Simple Steps
Every performer is unique, and yet all share a common goal -- to use their minds and learn their lines. Now, you may have a memory that is photographic or selective, short-term or elephantine (and, of course, sense memory is an entirely different subject altogether). But the bottom line is that you need to find room somewhere in that head of yours for 600 lines of Shakespearean speeches or six scenes of sitcom setups.
Sometimes you have weeks to get the script memorized, sometimes minutes. Sometimes the whole point of an audition is to see how nimbly you can handle new material. No matter what time frame you are working under, the whole point of memorization is to learn your lines so that you can forget about them and concentrate on the actual acting.
There are plenty of formal theories and techniques floating around when it comes to this subject, and you may have tried methods with fancy names like substitution, visualization, or association. These procedures all have their merits and should be investigated to see if they can aid you in your own process. But when it comes down to it, one of the best ways to tackle the task is just to pull out your script and work on it. Here are a few simple steps anyone can follow:
Your journey starts with a highlighter. Marking your lines in bright yellow or pink may seem obvious, but doing it automatically makes them stand out in your mind, and easier to find while working with book in hand.
Copy your lines by hand or type them into your computer to bring a fresh perspective to them and make them your own. You can also try paraphrasing what the character is getting at, so that you grasp the concept behind each exchange before trying to memorize it word for word.
Grab a tape recorder and record the entire script, speaking all of the characters' lines (or ask if you can record an actual read-through). That way you can make the most of your time and ingrain the dialogue in your head while driving during rush hour or doing the treadmill at the gym.
Try running lines over the phone with your fellow actors. This will eliminate all distractions and force you to focus on the words and cues.
Go completely high-tech and text-message your lines to your scene partner. If nothing else, you will develop your typing skills on those little keypads.
Just go for broke and put the script down. Forging through the material and struggling for each line will make them come to you more quickly the next time around. Have a friend give you cues and call out when you stray from the actual lines.
These are just a few ideas to help you get over the memorization hump. Every actor will have his or her own techniques as well, so it might be beneficial to confer with your fellow cast members and seek out their secret methods. Or take a few tips from the ensemble of able-minded performers below.
An Actress Prepares
Carolyn McCormick has portrayed psychiatrist Elizabeth Olivet on "Law & Order" for the past 12 years. She also has numerous theatre credits, including such titles as "Dinner With Friends" and "The Dinner Party."
She points out the basic differences between memorizing lines for a screen project as opposed to a stage project: "In the theatre, you have rehearsals, so the memorization usually happens as you get your blocking and your movements. In TV and film, you memorize it before you get there, because you rehearse on the set and just do it that day. So you have to memorize in isolation."
McCormick has figured out a way to keep her mind and body in shape at the same time. "I do a lot of my memorizing when I'm exercising. I find that I learn quicker if I'm working out while I'm working on my lines. When I'm riding an Exercycle or using a StairMaster, my whole body is awake. So I've always done it that way. I used to swim laps, and I'd write my lines out and put them at the end of the pool, and swim and learn and swim and learn."
The actress also exercises her memory skills while on auditions. "Usually, with auditions, I will memorize the material, because I just like to know it. I'll still hold the pages, but I just like to exercise that muscle. I tend to memorize very quickly because I'm always memorizing. So I think you can actually exercise that muscle and it can get stronger and stronger."
One would think that McCormick would retain much of what she learns after a show is over, but that isn't always the case. "I usually don't forget plays, because you do them for a longer time period, but I do forget my television and film lines right away. Once they say, 'It's in the can,' the dialogue leaves my mind. Even if I come home that night and try to tell my husband about a scene, I usually can't remember the lines. But a play stays with you, because a play gets much more into your body. You rehearse for a few weeks, then you perform it for maybe a month or a year."
Luckily, her stage and screen personas don't cross paths in her head. "I am able to keep them straight because they're always such different characters. Sometimes, because I've played this shrink Dr. Olivet for so long, I think, 'Oh, this sounds so much like a scene we did a few years ago.' So you do make cross-references in your mind when it's the same character. But with different characters, you get an image of who each person is and usually their attitude in the scene -- a love scene, an angry scene. The subtext supplies what the energy is of the scene, and then you don't get confused."
One line at a time is McCormick's memorization philosophy. "I don't try to memorize the whole piece at once. I will learn a little bit, and then I'll add on. For instance, I'll learn the first line, work it in my head, and then I'll connect it to the next line. Always go back to the beginning and you'll get farther into the piece. If the scene is 20 lines long, I'll memorize the first line, then I'll do the first and the second line, then first, second, and third, and so on. And then, eventually, it gets into your system quickly."
Writing it out on a piece of paper is also helpful, according to the performer. "Write them down, because you can then put it in the syntax that makes sense to you. Some people get confused by the way scripts are broken down on the page, and they might think there's a pause because the line ends and starts on the next page -- it can sometimes just throw you. So I often will either type it out for myself in the way I want, and I might even put in 'dot dot dot' where I think there should be a pause. And it helps me visualize it. Sometimes in auditions the copy will be four different pages, and I'll type it all out onto one page so I don't have to turn the pages.
"When you're reading the lines," she continues, "it's very important that you keep the intent in mind. That's the main thing I try to learn before I memorize anything: What is this person really trying to say? And what does she want? So you always have it in the back of your mind what you're going for, what the point is, especially if it's a long speech. If you do Shaw or something, you always have to know. Shaw is always trying to say something very specific. He may have a lot of tangents that he goes off on, but he still is getting to a point that's very clear. So find out what your character is really trying to say."
Listening is the most important thing to remember, McCormick feels. "I think it is in life, too. Taking time to listen is something that people do less and less. And people are eager to talk, so often they don't listen. You can tell when people aren't listening because their dialogue isn't relating; it's just not connected. You certainly don't need to memorize the other characters' lines, but you do need to know what it is in their lines that triggers your response. Often their lines are very helpful to get you going into your next thought or line of dialogue."
McCormick just closed a play, "Touch the Names" at Abingdon Theatre, for a theatre company called Apartment 929. She was part of an ensemble cast that recited actual letters written by friends and family to the fallen soldiers memorialized on the Vietnam Veterans Memorial in Washington, D.C. Next she will be doing a staged reading on July 24 for New York Stage and Film -- a new play called "The Argument" -- at Vassar College in Poughkeepsie, NY.
She offers some final advice to all players dealing with memorization deadlines: "When you're walking along the street or sitting on the subway, try to say your lines in your head. And then you'll find yourself getting stuck at a certain place, and I would note where you keep getting stuck because it's probably a place in the speech that you don't understand -- you can't make the connection in your head. You just need to think about the character and why that transition is giving you trouble. If you get blocked, it's usually because you don't understand that part of the scene yet."
Memory Bankers
Rich in experience and diverse in background, the following performers all offer tried-and-true (and sometimes new) approaches to the topic of memorization.
Hal Blankenship has been acting for 36 years. Past credits include "Hercules in High Suburbia," "Summer and Smoke," and "The Merry Wives of Windsor." Blankenship is currently appearing in "The George M. Cohan Revue" at Danny's Skylight Room.
Maria Helan Checa has been very busy on local stages, performing in "3 to a Session: A Monster's Tale" at INTAR, "Sacrifice to Eros" at the Pantheon Theatre, and "Yo Soy Latina" at the Nuyorican Poets CafĂŠ.
Adam Jacobs is executive director of Kids Creative and co-director of the Create-a-Play youth arts program. He frequently performs in "The Dirty Sock Funtime Band" and is also featured on the CD "The Search and Rescue of Genius Backpack."
Christine Mosere has performed in "Mother's Finding..." at Center Stage NY, a one-woman show in last year's Fringe Festival called "Femme!," and "Angry Jellow Bubbles." She has appeared on "TV Funhouse" and in numerous commercials. Her last stage effort was "Woman Seeking...Goes Wilde, New & Sizzling" at Center Stage NY.
Eugene Osborne Smith says he has been acting all his life in national commercials for Microsoft, General Electric, and Walt Disney, along with stage and film work. Nowadays he is working on "Plugging Into America," an innovative radio program dealing with the living culture throughout America.
Robert Scott Sullivan is artistic director of Apricot Sky Productions, a company promoting the new works of playwrights. His acting credits include "Torch Song Trilogy" at the Theatre at the Y in Wayne, N.J., and "Nice Guys Finish‌," which will have a four-week run from Sept. 27-Oct. 27 at the Sande Shurin Theatre in Manhattan.
Travis Wojcik has worked on "Bodybuilders" on the Discovery Channel, CBS's "The Young and the Restless," and "Alice in Wonderland" at the Kirk Theatre. Upcoming projects include portraying the Executioner in the Metropolitan Opera's production of "Turandot."
Stage Works
Memorization techniques for working a stage role can vary greatly; our panel offers a wide range of suggestions on the subject. For example, Blankenship reads the script several times, and then goes through it highlighting his part. "That way some of the words stick. I then go page by page learning lines. I try to learn two to three pages a day. As I try to learn the words, I read the other parts to myself, and I read my lines out loud, overenunciating my lines to get my mouth working automatically, trying to coordinate my brain and mouth so that they work together. As I become more and more familiar with the lines, I will use a tape recorder to record the other parts, leaving the tape blank for my lines to be spoken by me."
Smith also believes in rereading the script several times. "I try to find a time to dream about the script, the story, the idea, and/or the concept. I give myself time to digest my character and attempt to understand the essence of that character -- its subtext and the character's relationship to the others and the whole. Once I'm able to read with the other actors, I'm then able to focus my characterization into the living world of the play. Also, I look for the music and the poetry in the words, the rhythm and the flow. And, of course, learning lines is a matter of repetition, and I generally do that by blocking out segment by segment, idea by idea. Whenever possible, I think it's important to use a coach, because having worked with several well-known coaches, I find it speeds up the learning process and disciplines the repetition necessary to let the character grow."
Checa counts on "rehearsals and more rehearsals -- the blocking always helps. The rehearsal process gives you more time to absorb the text." Jacobs suggests an exercise "where one actor stands onstage and says a few of his or her lines while the entire cast sits in the back row of the house as judges. The judges stand only when the line is said convincingly. The actor has to repeat each line until all of the judges are standing. We also have the cast work in pairs to remember lines, always giving constructive criticism, never using negativity. If necessary, we even set aside rehearsal time specifically for memorization. For songs, we give each cast member a CD with lyrics and reinforce the material in rehearsal."
During the first week of rehearsal, Mosere prefers to work on the script without any actual memorization technique. "I try to see how much I learn just by rehearsing that week and breaking down the script at home for character. Depending on how the director works, I can memorize a lot simply by showing up to rehearsal. Then I get down to reading it over and over and over and over and over. This has become a bit more of a challenge since having children. Not only does your brain leave you upon childbirth, but you no longer have any time alone. I find that I have had to change techniques as my natural ability to memorize has changed. Sometimes I will even tape record the other lines and practice. Before I go to bed, I try to look at a section of the play. A part of me believes that if it is done right before bed -- it'll stick. Don't know why I believe that, but whatever it takes."
Sullivan relates, "From the shortest one-act to the longest full-length, I have a tried-and-true method that works for me without fail. I use the flash-card method. After the initial read-through, I sit down with my script and write down all my cues and all my lines on the front and back of index cards. On the front of the card, I write my cue lines (three to four sentences at most). On the back of the card, I write my dialogue. I also number each card, just in case the cards get mixed up for some reason later on down the road. The process can take a long time; it's laborious, especially if you've got a lot of lines. But trust me, the payoff is worth it. Then I just read through the cards over and over again, one card at a time, looking at the cue and memorizing my lines on the back. I continue to just go from card to card over and over again, just rifling through the flash cards. Whenever I have spare time, I pull them out of my bag -- on the subway, walking to rehearsal, before I go to sleep at night -- whenever and wherever I find time to review my cards. Flash cards really do come in handy and they're practical, too. For instance, if you don't have anyone to run lines with, no worries -- you can run lines with yourself!"
When preparing for a role, Wojcik feels that it is important not just to have the lines memorized but worked into your subconscious system. "I find certain triggers bring out the correct responses for your character. Eighty percent of my character development happens during this time of memorizing. This is because I put my mind in and out of alpha brain waves during memorizing. I hold the script in one hand, look at a beat, repeat it over and over, until I am almost asleep and have reached the state of being in alpha brain waves. When I see vivid pictures in my mind, just as one often does before falling asleep, I know I am linking subconscious associations to the script. Then I move onto the next beat until the entire script is fulfilled and memorized."
TV and Film Tips
Most of our panel find it sufficient simply to adapt their stage memorization methods to screen assignments. But having a shortened amount of time to work on TV and film scripts does lead to some necessary changes. Checa says, "On a set, you have to be prepared for all the bustling going on around you -- I find that I need to read my lines out loud over and over again."
Smith feels his learning process is slightly different. "One doesn't have to project in the same fashion, which I believe affects memorization and the method for memorizing. Dealing with the camera and the microphone, for me, is much easier, because the contact is different. Also, there are oftentimes cue cards. And the stopping and starting of film, which affects one's memorization process. So we must constantly be prepared to accept the changes that a director might give."
Blankenship states, "If I get the script the same day as the shoot, it's catch as catch can. I go off in a corner and try to immerse myself in the script. The good thing about TV and film is that if you make a flub, you can go back and reshoot." Mosere admits, "TV and film scripts are easier for me to memorize. There is less time, true, but you can also memorize smaller bits at a time if you know the shooting schedule. Another technique I use is to find a word in the sentence before mine that triggers my reply, and I try to have the word trigger me. Visualization also works well."
There is a slight variation in Wojcik's usual memorization technique when preparing for a television role. "While I am memorizing, I am very conscious my eyes are going to be so much more telling." Sullivan adds, "Given the increased frequency of downtime usually associated with TV/film shoots, I find it useful to take advantage of that time by running lines with fellow actors."
Audition Adjustments
When it comes to auditions and callbacks, it is generally noted that actors do not have to memorize their material. But, of course, it doesn't hurt. Blankenship explains, "For a callback or next-day audition, it is not necessary to memorize the sides. The auditioners do not expect you to memorize them. In fact, they prefer you to hold the script. However, I try to familiarize myself with the script to the extent that I have to refer to it only occasionally."
Mosere gets to know her sides very well, but usually doesn't feel the need to memorize all the way. "When you have a script in hand, I think it reminds the people auditioning you that this is a work in progress. If the character is a difficult one, I get together with my coach to work on it. This alone goes a long way towards memorization, since the sides are usually small. I read them on the bus and subways and carry the sides in my pocketbook at all times in case a moment comes up to review them."
Reading her sides out loud as many times as she can, Checa excels by breaking the copy up into beats. "If I can't find someone to read with me, I write down my lines. I always keep in mind that I'll have the script in my hands at the audition or callback." Smith comments, "My usual memorization technique when preparing for a next-day audition or callback with sides is to get involved with that script as soon as possible to get as much understanding of the character and its relationship to the other characters. Usually we work with script in hand, and experience has taught that quite frequently stories totally change, so do not be surprised and stay very flexible."
Brain Trust
Most of our actors haven't experienced much of a change in their ability to memorize over the course of their careers. Veteran actor Blankenship hasn't noticed any remarkable changes in his memory skills, while Jacobs relates that he is too young to notice any changes yet. Checa feels, "Some scripts are easier to relate to and memorize than others. I now keep in mind that my intentions are much more important than getting every word perfect."
Smith offers, "Over the course of my career, my memory skills have changed in the following way: I'm not as rigid as I was at a younger age; I'm much more flexible. But I find the best way to develop the craft of memorization is to just keep doing it, and don't be afraid of making mistakes. Ask questions whenever possible -- of your director, your stage manager, and most of all, ask questions of your fellow actors. You are there to give and to do things."
According to Sullivan, the process has become easier. "I know it's supposed to get harder to memorize as you get older, but so far, if anything, I think I've gotten better with memorizing. When I'm asked to memorize a lengthy script, I'm confident that I can and will get it down with hard work and perseverance. I think once I found the memorization technique that worked for me, the process became much easier. However, the ease of memorization also depends on the script and how the character is written. I find that with some characters, I can almost intuitively know how they're going to respond. If I connect with a character right off the bat, I know I'm in for an easy ride when it comes to memorizing. I find the hardest scripts to memorize are the ones where the dialogue is written as incomplete thoughts. Or where characters are constantly cutting each other off. It may be very conversational and realistic, but for an actor, I think this can be the toughest stuff to try and memorize."
And Wojcik has really seen growth in his memory skills. "My memorization technique has changed dramatically as I have found my own technique. With time, my process of memorizing has become easier, more efficient, and less time-consuming. As a result, my decision-making process has become clearer."
Final Recall
Here are some lingering reflections from our memorable band of acting brothers and sisters:
Mosere: "Always carry at least a part of the script with you wherever you go. One never knows when an opportunity will arise to look at it. And remember to trust yourself. And when you mess up, don't -- I repeat, don't -- beat yourself up. It makes it harder to get back on track. It is the nature of the beast to mess up at least once in a while."
Jacobs: "Make memorization a game. That usually works with actors. Also, have some incentive, either self-motivated or from a friend -- a reward for memorizing lines."
Smith: "The other advice I would give to other actors trying to strengthen their memorization skills is to sleep with the character. By that I mean to empty one's subconscious into the characterization, draw from personal experience, and 'be unafraid' of making mistakes."
Blankenship: "Whatever technique works best for you, stick with it -- and stock up on a lot of ginkgo biloba."
Wojcik: "Read as much as possible, read about anything, just keep reading and reading. This gets you very familiar with words. Studying a script and memorizing your lines will be easier as a result of being adept with words."
Sullivan: "You have to be able to concentrate. That's key. So make sure you're not in an environment that you'll find yourself easily distracted. Also, make sure you're getting enough vitamin B. It's essential for healthy brain and nerve cells. But seriously, I think you need to try as many different techniques as possible and use what works for you."
Checa: "Relax. It's so important to take a few hours alone and simply go over the text and your intentions. Auditioning and performing gets to all of us sooner or later. Just try to remain centered and focused, and you'll be surprised at how much really sinks in."