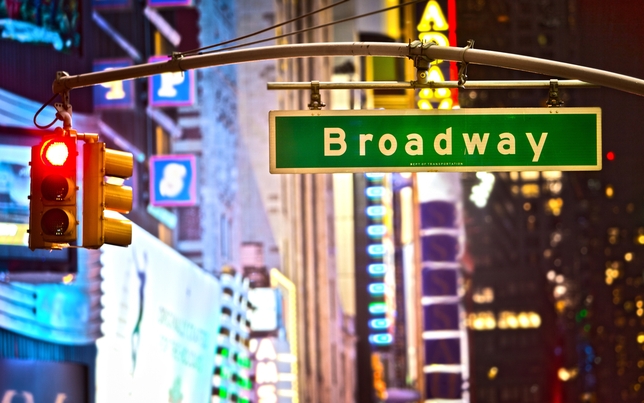 Broadway is about to take on a whole new sound when it welcomes hip-hop to its Palace Theater stage come May 26 for "Holler If Ya Hear Me," a musical based on tunes and lyrics penned by California rapper Tupac Shakur. The show will include Shakur tracks like "Me Against the World," "California Love," "Keep Ya Head Up," and others, in addition to the musical's title song. Shakur was well-known for using his music to call his peers to action and speak about issues he faced growing up on the streets of Marin City, Calif.
"Holler If Ya Hear Me"—opening officially June 19—will not be a biography of Shakur, who was shot in a driveby shooting in 1996 and died at the age of 25, but instead will bring an original story about two childhood friends and their families on the streets of a Midwest industrial city as they struggle to bring their dreams to fruition.
Kenny Leon, nominated for a Tony for his 2010 revival of "Fences" and on Broadway again for "A Raisin in the Sun," starring Denzel Washington, will direct the script written by Todd Kreidler ("Guess Who's Coming to Dinner"). Producers will be the late rapper's mother, Afeni Shakur, Eric L. Gold, Chun Soo Shin, and Jessica Green. Choreography will be done by "Wicked's" Tony winner Wayne Cilento.
Casting choices have not been announced but keep on the look out for updates.