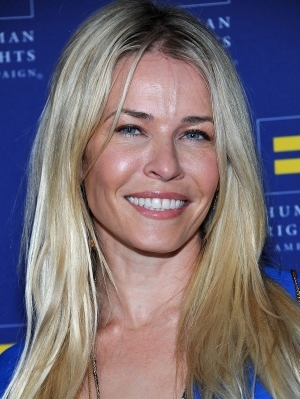 Even with lots of new shows to look forward to this fall, the major networks are working to build buzz for next season. Here are some of the latest comedy and drama projects in development for the upcoming pilot season.

ABC was the big buyer this week. Several comedies are now in development for the network, including three autobiographical projects. "20's Vs 30's" is a single-camera comedy inspired by writer Cassie Pappas' relationship with her sister, who is separated in age by a decade; "Square Roots," based on writer Vijal Patel's life, is a single-camera comedy about a young married couple who are tormented by the husband's opinionated family; and "Crazy Gene," a single-camera comedy with a put pilot commitment, is based on writer-comedian Andrea Abbate's real experience taking care of her jailed brother's son and adopting another boy at the same time. In addition, "Big City" is a single-camera family comedy about a suburban family trapped in the city. ABC has also ordered a new multi-camera pilot for "Kings of Van Nuys," starring John Leguizamo, after a pilot was shot but not picked up by the net last season. The pilot is scheduled to tape Oct. 2 and also stars Christopher Lloyd and Wendi McLendon-Covey.

ABC's dramas in development now include "Betrayal," based on a Dutch series, and "Athena," which writer Lisa Joy is adapting from her graphic novel "Headache," about a young woman who discovers she is the Greek goddess of wisdom and warfare and must keep her identity a secret while battling mythological gods and monsters.

NBC bought an hour-long romantic comedy that is a contemporary retelling of "Cyrano de Bergerac" (tentatively titled "Cyrano") that follows an unattractive but brilliant campaign strategist working happily for a handsome and charismatic mayor – until both men fall for the same woman. Chelsea Handler ("Chelsea Lately") is executive producing Canadian actor and comedian Ingrid Haas' semi-autobiographical comedy project about a woman who accidentally breaks up her parents' marriage and finds herself living with her newly single father. And NBC just gave a pilot production commitment to "Gates," a single-camera ensemble comedy based on the British series of the same name.

Fox is developing "Patients Required," a single-camera comedy about a young pediatrician who joins his mother's medical practice, and "Make It Work," a single-camera comedy about a man who discovers he has a 7-year-old daughter from a previous relationship soon after becoming engaged to another woman. The network has also ordered two single-camera comedy projects from Adam Sandler's Happy Madison Productions, including comedian Mo Mandel's untitled sibling rivalry comedy that is loosely based on his relationship with his brother, and an untitled comedy starring sibling singer-actors Aly Michalka and AJ Michalka as versions of themselves who move out of the house and into their first apartment, only to have their mother move in with them.

The CW has resurrected "Wrecking Ball," a drama that was first in development prior to the writers' strike during the 2007-08 television season, by giving a script commitment to creator Richard Hatem ("Grimm"). The project is described as "Moonlighting" meets "Erin Brockovich" and centers on a young man from a prominent political family who forms a legal firm with a 20-something female campaign volunteer to solve underdog cases of the week.