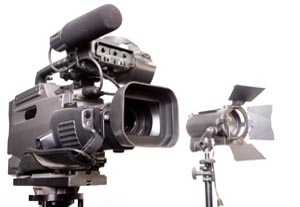 PILOTSThe Quickening
(Drama, A&E). Recently diagnosed as bipolar, homicide detective Maggie Bird gets reassigned to desk duty, something that doesn't stop here from working around the system to solve the crime. Written by Jennifer Salt. Casting: Ulrich/Dawson/Kritzer, 4705 Laurel Canyon Blvd., Ste. 301, Valley Village, CA 91607.
Terriers
(Crime, FX). Two unlicensed private investigators are hired on to handle a quick and easy case for a large amount of cash, only to find themselves in the thick of a deadly conspiracy. Written by Ted Griffin. Directed by Craig Brewer. Casting: Laray Mayfield, 5620 Hollywood Blvd., Los Angeles, CA 90028. Shoots in early August.
Untitled Teen Surf Series
(Comedy, Nickelodeon). High school freshmen Bucket and Skinner, friends since their sandbox days, live only to eat Mexican food and surf. Written by Boyce Bugliari and Jamie McLaughlin. Casting: Jeff Meshel and Robin Lippin, c/o CSA, 606 N. Larchmont Blvd., Ste. 4B, Los Angeles, CA 90004.
MOWs/MINISERIES
Big Luciano
(Biographical Drama). The story of the adventurous life and times of Italian tenor Luciano Pavarotti. Written by Ivana Massetti. Casting: Denise Chamian, Denise Chamian Casting, Sunset Gower Studio, 1438 N. Gower St., Bldg. 35, Ste. 270, Hollywood, CA 90028. Shoots in August.
A Dog Named Christmas
(Family, Hallmark). A good-hearted young man convinces his stubborn father to let him foster a dog over the holiday season. Written by Greg Kincaid and Jenny Wingfield. Directed by Peter Werner. Casting: Molly Lopata, Molly Lopata Casting, 13731 Ventura Blvd., Ste. A, Sherman Oaks, CA 91423. Shoots in July.
NEW TV SERIES100 Questions
(Comedy, NBC). An online dating service quiz becomes a journey of self-discovery for the perpetually single Charlotte Payne. Created by Christopher Moynihan. Casting: Greenstein/Daniel Casting, 6671 Sunset Blvd., Ste. 1527, Los Angeles, CA 90028. Premiere: TBA.
Boardwalk Empire
(Drama). Period drama about the rise of Atlantic City and the related buildup of organized crime. Produced by Martin Scorsese and Tim Van Patten. Steve Buscemi stars. Casting: Boardwalk Casting, 330 W. 38th St., Ste. 710, New York, NY 10018. Premiere: TBA.
Brothers
(Comedy, Fox). A former NFL hotshot discovers it's tougher to go back home than one would think. Michael Strahan stars. Casting: Susan Vash, "Brothers", c/o Sony Pictures Television, 10202 W. Washington Blvd., Culver City, CA 90232. Premiere: TBA.
Cougar Town
(Comedy, CBS). A 40-something divorcée with a 17-year-old son boldly goes where few in her small Florida town have gone before when she jumps back into the dating scene. Courteney Cox stars. Casting: Debby Romano and Brett Benner. Office address N/A at this time. Premiere: Sept. 23.
Dark Blue
(Drama/Crime, TNT). The cops in an undercover LAPD crime-fighting unit struggle to do their jobs honestly, despite the rampant corruption around them. Dylan McDermott and Omari Hardwick star. Written by Doug Jung. Directed by Jeff Hunt. Casting: April Webster and Veronica Rooney, 800 S. Main St., Ste. 309, Burbank, CA 91506. Premiere: TBA.
Drop Dead Diva
(Comedy, Lifetime). Resurrected Fox series about a selfish, shallow model-actor who dies in an accident and returns in the body of a brilliant, plus-size attorney. Casting: Carol Kritzer, Ulrich/Dawson/Kritzer, 4705 Laurel Canyon Blvd., Ste. 301, Valley Village, CA 91607. Premiere: TBA.
Eastwick
(Supernatural, ABC). Three women discover they have supernatural powers when a handsome, wealthy, and sexy bad boy named Daryl Van Horne arrives in their small New England town. Rebecca Romijn, Lindsay Price, Jamie Ray Newman, and Paul Gross star. Casting: Susan Edelman, c/o Susan Edelman Casting, 13273 Ventura Blvd., Ste. 210, Studio City, CA 91604. Premiere: TBA.
Flash Forward
(Drama, ABC). A mysterious global event causes everyone to black out simultaneously for two minutes and 17 seconds. Slowly some of them remember they hadn't blacked out at all—but shot six months into the future to see a sliver of what was to come. Joseph Fiennes stars. Casting: Wendy O'Brien, 100 N. Crescent Drive, Ste. 323, Beverly Hills, CA 90210. Premiere: Sept. 24.
The Forgotten
(Drama/Crime, ABC). A group of dedicated amateur detectives, the members of the all-volunteer Identity Network, attempt to reconstruct the pieces of nameless victims' lives from what little evidence is left behind. Casting: April Webster, April Webster & Associates, 800 Main St., Ste. 251, Burbank, CA 91506. Premiere: Sept. 22.
Glee
(Comedy, Fox). Set at a Midwest high school, a Spanish teacher takes the glee club, populated by teenage misfits, and turns it around. Casting: Robert Ulrich, Ulrich/Dawson/Kritzer Casting, 4705 Laurel Canyon Blvd., Ste. 301, Valley Village 91607. Pilot premiered: May 19.
The Good Wife
(Drama, CBS). Julianna Margulies stars as a wife and mother who must take full responsibility for her family when her politician husband lands in jail after a very public sex and corruption scandal. Casting: Mark Saks, L.A. Center Studios, 1201 W. Fifth St., Ste. M-160, Los Angeles, CA 90017. Premiere: Sept. 22. 
Hank
(Comedy, ABC). Forced out of a job when his company downsizes, former corporate tycoon Hank Pryor must adjust to his more mundane family life. Kelsey Grammer stars. Casting Nikki Valko, Valko/Miller Casting, 12003 Guerin St., Studio City, CA 91604. Premiere: Sep. 30.
Hawthorne
(Drama, TNT). Jada Pinkett Smith stars as Christina Hawthorne, a recently widowed nurse who struggles to balance the demands of her job and the challenge of single parenthood. Written by John Masius. Directed by Arvin Brown. Casting: Megan Branman and Dylann Brander, Branman/Brander Casting, 333 N. Prairie Ave., Inglewood, CA 90301. Premiere: TBD.
Human Target
(Drama, Fox). Security expert Christopher Chance fully integrates himself into his clients' lives in order to protect them. Mark Valley and Jackie Earle Haley star. Casting: Patrick Rush, 3808 W. Riverside Drive, Ste. 201, Burbank, CA 81505. Premiere: Jan. 17.
Krod Mandoon and the Flaming Sword of Fire
(Fantasy/Comedy, Comedy Central). A reluctant hero struggles in the medieval world. Written by Peter Knight, who executive-produces with Keith Samples, Brad Johnson, Courtney Conte, and Flody Juarez. Casting: Jeanne McCarthy/Nicole Abellera Casting, 12340 Santa Monica Blvd., Ste. 233, L.A., CA 90025. Premiere: TBA.
Make It or Break It
(ABC Family). A group of teen Olympic hopefuls train and prepare for their day in the spotlight. Casting: Dan Shaner and Michael Testa, c/o Shaner/Testa Casting, 4000 Warner Blvd., Bldg. 261, Burbank, CA 91522. Premiere: July 6.
Majority Rules
(Comedy/Family, Teletoon). Canadian network Teletoon's first live-action series about 16-year-old Becky Smith, a resident of the small town of Mayfield, who gets elected town mayor. Produced by Suzanne Berger. Casting: Lisa Parasyn, Lisa Parasyn Casting, 373 Front St. East, Toronto, ON M5A 1G4. Email: lisaparasyn@canadafilm.com. Shoot date TBD.
Melrose Place
(Drama, CW). Contemporary remake of the classic Aaron Spelling series about people living in a hipster apartment complex on Melrose Ave. Katie Cassidy stars. Original series stars Laura Leighton and Thomas Calabro return as Sydney Andrews and Dr. Michael Mancini, respectively. Casting: Brett Greenstein, Greenstein/Daniel Casting, Ste. 1527, Los Angeles, CA 90028. Premiere: TBA.
The Middle
(Comedy, ABC). Patricia Heaton stars as Frankie Heck—the middle-class, middle-aged, middle-of-the-country wife, mother of three, and car salesman at the No. 1 used-car dealership in Jasper, Ind. Life may not be glamorous or showy for Frankie, but she's at home in the place where family comes first and folks do whatever it takes to keep that family together. Casting: Deborah Barylski, c/o 4000 Warner Blvd., Bldg. 136, Rm. 226, Burbank, CA 91522. Premiere: Sep. 30.
Modern Family
(Comedy, ABC). An international filmmaker documents the lives of three families: one with a stay-at-home dad, another in which a gay couple experience first-time fatherhood with the adoption of a Vietnamese child, and the third in which a 60-year-old man becomes an instant dad when he marries a 30-something Latina mother. Casting: Jeff Greenburg & Associates, 5555 Melrose Ave., Marx Bros. Bldg., #102, L.A., CA 90028. Premiere: Sept. 23.
My Kid's a Superstar
(Reality). A documentary-soap-type series that follows the up-and-down lives of parents who believe their kids are supertalents. Casting: Hedda Muskat. Contact: (310) 413-2861. Shoots mid-2009.
Past Life
(Supernatural). A pair of past-life detectives investigate to find out if what is happening to a victim or perpetrator today is the result of who they were before in a past life. Kelli Giddish and Nicholas Bishop star. Casting: Cami Patton, 6464 Sunset Blvd., Ste. 707, Los Angeles, CA 90028. Premiere: TBA.
Persons Unknown
(Drama, Fox). Crime drama starring Jason Wyles, Daisy Betts, and Chad Boseman. Written by Linda McGibney. Directed by
Star Trek
alum Jonathan Frakes. Casting: Junie Lowry Johnson and Libby Goldstein, Lowry-Johnson Casting, 100 Universal City Plaza, Bungalow 5165, Universal City, CA 91608. Premiere: TBA.
The Philanthropist
(Drama, NBC). A renegade billionaire uses his wealth, connections, and power to help people in need. James Purefoy stars. Casting: Bacharach/McCollum Casting, 3800 Barham Blvd., Ste.100, Rm. 106, L.A, CA 90068. Premiered: June 24.
Roommates
(Comedy, ABC Family). The network's first half-hour comedy production revolves around a group of friends trying to figure out love and life in their post-college years. Tyler Francavilla, Dorian Brown, Tommy Dewey, David Weidoff, and Tamera Mowry star. Casting: Go Casting, 6464 W. Sunset Blvd., Ste. 970, L.A., CA 90028. Premiere: TBA.
Royal Pains
(Drama/NBC).
Good Morning Miami
alum Mark Feuerstein stars as a down-on-his-luck New York physician who saves the life of a supermodel at an exclusive party in the Hamptons and suddenly finds himself in demand as an on-call "concierge doctor" for the rich and famous. Written by Carol Flint. Directed by Don Scardino. Casting: Bonnie Finnegan and Steven Jacobs, Finnegan/Jacobs Casting, c/o Actors Alliance, 330 W. 38th St., Room 507, New York, NY 10018. Shoots end of May. Premiered: June 4.
Scare Tactics
(Reality/Drama, Sci Fi). Hidden cameras show the graphic results when an ordinary person unknowingly becomes the main character in a re-enacted scene from a horror movie. Kevin Healey, Scott Hallock, and Mike Harney produce. Casting: Suzanne Broderick, c/o Bright Idea Entertainment, 3575 Cahuenga Blvd. West, Ste. 390, L.A., CA 90068. Premiere: TBA.
Shark Tank
(Reality, ABC). Inspired by the successful Japanese reality format, this competition-based show follows wannabe entrepreneurs pitching their business ideas to wealthy, established executives ("The Sharks") with the hope they will secure funding and make their burgeoning dreams a reality. A Mark Burnett production. Casting: Mark Burnett Productions, 640 N. Sepulveda Blvd., Los Angeles, CA 90049, attn: "Shark Tank" Casting. Premiere: Aug. 9.
Sons of Tucson
(Comedy). Three well-off children hire a hustler to pretend to be their father, while their real dad does time in a white-collar prison. Directed by Todd Holland. Casting: Nikki Valko, Valko/Miller Casting, 3500 W. Olive Ave., Ste. 780, Burbank, CA 91505. Premiere: TBA.
Southland
(Drama, NBC). Michael Cudlitz stars in the fast-moving drama that focuses on the lives of cops, criminals, and their families. Written by Ann Biderman. Directed by Chris Chulack. Casting: John Levey, senior V.P. casting, c/o John Wells Productions, 4000 Warner Blvd., Bldg. 1, Burbank, CA 91522. Premiered: April 9.
Surviving Surburbia
(Comedy, The CW). The wins and woes of a family and their new suburban neighbors. Executive-produced by Kevin Abbott (
My Name Is Earl
). Casting: Go Casting, 6464 Sunset Blvd., Ste. 970, L.A., CA 90028. Premiered: Sept. 14.
Three Rivers
(Drama, CBS). The darkest hours and complex miracles in the lives of the doctors, patients, and recipients of organ donation at the preeminent transplant hospital in the country.
L Word
alum Katherine Moennig stars. Casting: Aquila/Wood, 1680 Vine St., Ste. 806, Los Angeles, CA 90028. Premiere: TBA.
Zeke and Luther
(Teen, Disney). Two best friends wheel their way to the top of the skateboarding world. Produced by Matt Dearborn and Tom Burkhar. Casting: Sally Steiner and Barbie Block, Stiner/Block Casting, 1040 N. Las Palmas, Bldg. 2, 1st Floor, L.A., CA. Premiered: June 22.