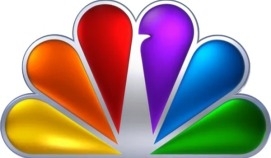 NBC's new pilot "Feed Me" has a casting director attached, Backstage has learned.
The late-order dark comedy centers on Emma, the daughter of a restaurant-owning family, whose husband cheats on her. Mary-Louise Parker is set to star and Dava Waite, of Dava Waite Peaslee Casting, is set to cast.
Meanwhile, "Divergent," the first film installment based on the young adult novels by Veronica Roth, won't hit theaters until later this month but casting is already gearing up on the sequel.
Mary Vernieu and Venus Kanani of Betty Mae, Inc. will return to cast "Insurgent," the sequel in Roth's trilogy. In the sci-fi romance, Shailene Woodley, who played George Clooney's daughter in "The Descendants," stars as Beatrice "Tris" Prior, a "divergent" young woman living in a futuristic world where society is divided based on individuals' virtues.
The fifth installment of "Mission: Impossible," meanwhile, will be cast by Mindy Marin, of Casting Artists, Inc./Bluewater Ranch. Tom Cruise and Simon Pegg are set to return with Christopher McQuarrie directing. It will start shooting in March.