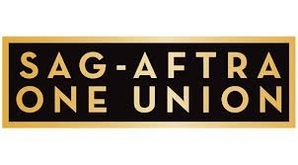 Unite For Strength officially unveiled its full slate of candidates Thursday, almost a week after SAG-AFTRA published the names of those standing in the union's first post-merger election.
The group is fielding a slate of 52 candidates running for SAG-AFTRA National and Los Angeles Local Boards and more than 100 candidates vying for positions as delegates to the first SAG-AFTRA National Convention in September.
Thursday's announcement didn't mention Ned Vaughn, the union's outgoing executive vice president, who isn't seeking reelection but is running as a delegate on the UFS slate.
"I'm urging all members who want strong contracts, quicker residual payments and safe merger of our benefits to join me in voting for the entire Unite for Strength team," Ken Howard, SAG-AFTRA co-president, said in a statement.
"Without a doubt, Clyde Kusatsu and UFS are the leaders who will keep us on the right path. They've proven time and again that they know how to build strength, and with pivotal TV, Film, Cable and New Media negotiations on the horizon, they are the team SAG-AFTRA needs."
SAG-AFTRA Co-Secretary-Treasurer Amy Aquino stated: "UFS has laid the groundwork for a strong, responsive union that's up to today's reality and tomorrow's challenges."
Clyde Kusatsu, who's running for president of SAG-AFTRA's Los Angeles Local, added: "Today's Emmy nominations make it clear that we must pay special attention to the explosive growth in Cable and New Media."
The announcement also included endorsements of UFS by actors Ron Perlman and Octavia Spencer, among others.
Ballots were mailed to eligible union members July 16 and are set to be counted Aug. 15. The deadline for requesting a replacement ballot is noon on Aug. 12.
Here's UFS's full candidate list:
National President
Ken Howard
Secretary-Treasurer
Amy Aquino
Los Angeles Local President
Clyde Kusatsu
Los Angeles Vice Presidents
Susan Boyd Joyce
Jenny O'Hara
National Board of Directors (with ballot numbers)
Amy Aquino - 112
Bobbie Bates - 115
Susan Boyd Joyce - 117
L Scott Caldwell - 119
Gabrielle Carteris - 121
Assaf Cohen - 124
Stephen Collins - 125
Mimi Cozzens - 126
Ellen Crawford - 127
Patrika Darbo - 129
Hal Eisner - 130
Patrick Fabian - 132
Jeff Garlin - 134
Jason George - 135
Ken Howard - 139
Jon Huertas - 141
Clyde Kusatsu - 145
Kate Linder - 146
Allen Lulu - 148
D. W. Moffett - 149
Marisol Nichols - 152
Jenny O'Hara - 91
Conrad E. Palmisano - 93
Robert Pine - 96
Woody Schultz - 99
Tony Shalhoub - 100
Lisa Vidal - 107
Marcia Wallace - 108
Los Angeles Local Board of Directors (with ballot numbers)
Granville Ames - 32
Amy Aquino - 33
L. Scott Caldwell - 39
Gabrielle Carteris - 41
Natalia Castellanos - 43
William Charlton - 44
Parvesh Cheena - 45
Assaf Cohen - 49
Mimi Cozzens - 50
Ellen Crawford - 51
Randy Crenshaw - 52
Jane Daly - 54
Bertila Damas - 55
Alex Daniels - 57
Patrika Darbo - 58
Michelle Dunker - 59
Patrick Fabian - 61
Tracy Fraim - 63
Jason George - 64
Lauri Hendler - 68
Galen Hooks - 69
Jon Huertas - 71
Jon Joyce - 74
Clyde Kusatsu - 76
Shyla La'Sha - 78
Ana Lilia - 79
Kate Linder - 80
Allen Lulu - 82
Elizabeth McLaughlin - 83
Julie Michaels - 84
D. W. Moffett - 85
Ron Morgan - 87
Dan Navarro - 89
Marisol Nichols - 90
Jenny O'Hara - 8
Holly Pitrago - 12
Tara Radcliffe - 13
Clyde Sacks - 16
Mike Sakellarides - 17
Woody Schultz - 18
Iqbal Theba - 23
David Westberg - 27
Vivicca Whitsett - 28