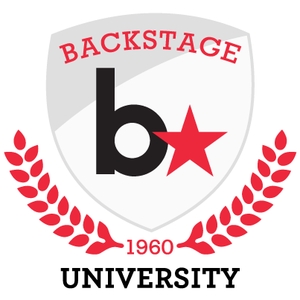 Live in New York? Looking for some great ways to hone those acting chops? Look no further.
Backstage University is the premier destination for the working actor, and we've got plenty of classes, seminars, intensives, and more to get you on the right track.
Musical Theatre Master Class with CD Michael Cassara
Prepare two short songs or 32-bar cuts. Michael will choose which piece to work on. Bring your book in case he wants to see something else.
Attendees will take part in an industry Q&A and then get the chance to sing for Micheal. This is a rare opportunity to sing in a small class format and receive personalized coaching from Michael. This event is only for professional musical theatre performers.
Seminar With Agent Cynthia Katz of Gotham Talent
Attendees will take part in an industry Q&A, and will also get the chance to privately perform for Cynthia.
Cynthia wil be seeing contemporary monologues. Actors ages 18+ only.
Monologue Coaching With Casting Director Robin Carus
Audition season is just around the corner. Let casting director Robin Carus help you with your audition material, be it Shepard, Shaw, or Shakespeare. She will be helping you polish your monologue and work down to the truth and essence of the piece.