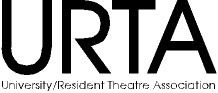 The University/Resident Theatre Association has made it easier for Actors' Equity Association members to apply and interview for spots in the MFA programs at its 40 member schools in the U.S. and U.K. To qualify for the URTA auditions, Equity members must have earned an undergraduate degree, not necessarily in theater, prior to 2011.
Typically, prospective students at URTA schools must be nominated by a coach, and must attend a preliminary screening audition before advancing, if chosen, to the final auditions. Equity members will get to forego those requirements, proceeding straight to the final auditions without the need for a formal nomination.
"One of the goals of URTA is to bridge the gap between the worlds of the professional and educational theatre," Calvin MacLean, head of the Department of Theatre at the University of Tennessee and artist director at the Clarence Brown Theatre, said in a written statement. "This new initiative is an excellent opportunity for professionals to seek further training, education and opportunity."
The new URTA-Equity application is "an acknowledgement that Equity actors, who have been in the field for a few years and now want to go back for further training, are experienced professionals who do not require audition coaching. And their union membership serves the nominating function," URTA executive director Scott Steele said in the statement.
At the final auditions, peospective students will perform before an audience of school recruiters, who will invite desired candidates for 15-minute interviews later in the day. According tothat Equity members need not worry about being older than their undergraduate counterparts.
"There's near universal interest in building a class of mixed ages," Steele said in regards to the school recruiters who will be present at the URTA auditions.
Schools involved with URTA include Brandeis University, California Institute of the Arts, University of Washington, University of Iowa, and Florida State University's Asolo Institute.
URTA will be offering a promotion to all candidates who submit applications by Dec. 17.