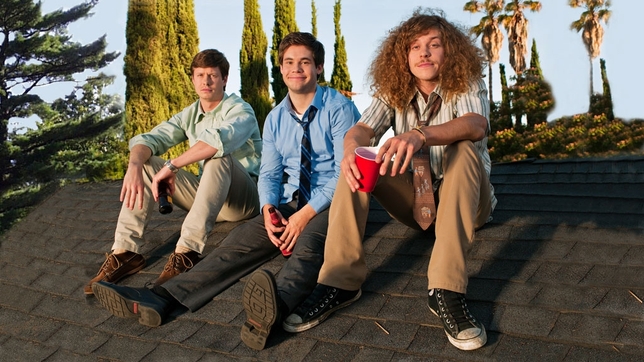 USA has officially renewed "Necessary Roughness," its hour-long scripted drama starring Callie Thorne as a psychotherapist for the fictional New York Hawks football team, for a 10-episode third season, the network announced Jan. 7. The series is cast by Donna Rosenstein and Marlo Tiede. The second season of "Necessary Roughness" resumes Jan. 23.
" 'Necessary Roughness' is an important page in our network playbook," USA Co-Presidents Jeff Wachtel and Chris McCumber said in a joint statement. "With a standout team of actors and writers playing at the top of their game, the upcoming seasons promise to deliver high-impact and creative storytelling."
Comedy Central announced that it has picked up two more seasons of its hit half-hour comedy series "Workaholics," co-created by and starring Blake Anderson, Adam Devine, and Anders Holm as three slacker roommates who work together at a telemarketing company—usually under the influence of drugs and alcohol. Seasons 4 and 5 will each air 13 episodes. Alyssa Weisberg is the casting director. New episodes of "Workaholics" Season 3 start Jan. 16.
"When I realized 'Workaholics' is not a reality show, it made me appreciate the guys' talent that much more," Kent Alterman, Comedy Central's head of original programming and production, said in a statement. "It only seems right that we would renew for two seasons."
And Cartoon Network has ordered more episodes of animated series "Regular Show," "The Amazing World of Gumball," and "Annoying Orange." "Regular Show" has been picked up for a fifth season; a third season of "Gumball" is now in development to premiere in 2013. "Annoying Orange," a popular web series-turned-TV show, will return to the network with an unspecified number of additional episodes.