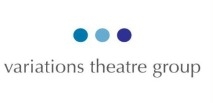 Long Island City is becoming an increasingly hip neighborhood to visit with its MoMA PS1 dance parties and the 5Pointz graffiti art space. Now, New Yorkers have one more reason to board the 7 train: the Variations Theatre Group (VTG) plans to build a brand new theatrical complex in the Queens outpost.
The Group announced on Monday, Sept. 10, the construction of a 4,000-square-foot and two-story theater, rehearsal, and office space in the old U.S. Chain Co. building on 45th Road. According to VTG, the first phase of the project will be completed by October 2012 and the new space will be called The Chain Theatre.
The Group has also created a capital campaign to not only defray construction costs but also provide an endowment and operating funds for the programming in the new theater. Under the direction of Artistic Director Rich Ferraioli and Associate Artistic Director Kirk Gostkowski, VTG will produce two festivals of new work, a playwriting lab, and their own interpretation of existing work each season. VTG has previously worked on a number of critically acclaimed productions including Neil LaBute's "The Shape of Things" and Sam Shepard's "Fool for Love."
In addition to the theatrical uses of the new space, VTG also hopes to develop and promote work in other mediums by hosting art showings, fundraising outings, and film viewings.
For those interested in supporting the development of The Chain Theatre, visit www.indiegogo.com/chaintheatre.