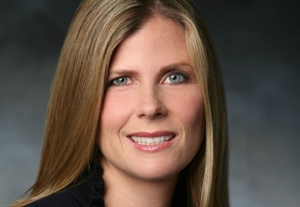 The veteran head of
International Creative Management
's motion picture lit department has joined FX as a development executive.
Nicole Clemens, who spent more than a decade at the agency, will be the network's new SVP of series development, FX announced Monday. She starts in August.
"We can't wait for Nicole to bring her excellent taste and expertise to FX as we continue to grow our original programming brand," Nick Grad, FX's executive VP of original series, and Eric Schrier, head of series development, said in a joint statement.
Clemens said her 15-year tenure at ICM Partners was "incredibly meaningful."
"[I]t was important to me to have been part of the team that returned ownership to the agency," Clemens said.
"I will miss my colleagues and clients, but I know that this new transition to ICM Partners will ensure their continued success. I'm honored to be joining such a phenomenal team at FX who have been responsible for the most audacious programming which inspires me every week. It's an added bonus that I will be able to continue to work closely with my longtime friend Kurt Sutter."
Sutter, who created FX's "Sons of Anarchy," is Clemens' client. Some of the other names on Clemens' roster during her time at ICM include screenwriters Melissa Wallack, Maya Forbes, and Will Staples, as well as "Iron Man" writers Art Marcum and Matt Holloway.
Before her stint at ICM Partners, Clemens ran Rod Holcomb Productions at NBC/WB and was a television executive at Spelling Television.
Clemens is married to Vaun Wilmott, a TV writer who has worked on "Sons of Anarchy."