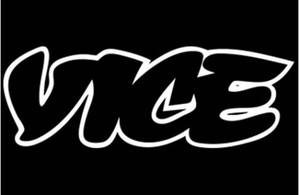 Vice could soon be issuing casting calls.
The magazine and media conglomerate perhaps best known for its edgy cultural coverage and production of skateboarding videos and overseas documentaries is entering the realm of scripted development.
The company has hired Danny Gabai, a literary agent at WME, to be its new executive creative director. Gabai is tasked with helping grow the company's Los Angeles office and coordinating development of scripted programming with its some 30 outposts around the world.
"They'll be all sorts of opportunities across the board for known actors, for unknown actors," Gabai told Backstage. "Let's find the next Spike Jonze, let's find the next James Franco."
Gabai said the Los Angeles office could expand to up to 60 people, depending on the company's needs. But the search for actors won't be limited to Los Angeles, he noted. "We don't want to just pull from the Hollywood community. We want to break the global boundaries."
Vice's website and YouTube channel, which has about 226,000 subscribers and more than 30 million views, are huge draws for 18- to 35-year-old-males—a coveted advertising demographic.
"We have an amazing web presence," said Gabai, noting that will likely dictate how its scripted content is delivered.
"There's no reason to throw the baby out with the bathwater and go and do things in the traditional way," he explained.
Vice was built up from a free Montreal music and culture magazine to a company that includes a book imprint, a record label, an ad agency, and media partnerships with MTV and HBO, where it teamed with Bill Maher to produce a documentary series.
Vice has always been a "nimble" company, said Gabai. He pointed to Shane Smith, the company's co-founder and CEO, Eddy Moretti, chief creative officer, and Andrew Creighton, the company's president, as creative influences. "These guys were always willing to take chances," he said. "I'm excited."
Moreover, Gabai said there would be opportunities to work with his former clients in his new position. "Most of the people I've worked with are not strangers to the company," he said.
Asked how long it would take before Vice's first scripted project gets off the ground, Gabai was adamant. "Sooner than you think."