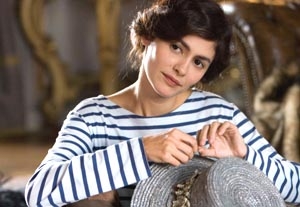 Acclaimed actress Audrey Tautou and director Anne Fontaine take Back Stage's Jenelle Riley behind the scenes of their new film, "Coco Before Chanel."
Worldwide, French actress Audrey Tautou is most famous for the title role in the whimsical film "Amelie," but to American audiences she is most recognized as Agent Sophie Neveu in "The Da Vinci Code."
Some people may know director Anne Fountaine for "The Girl from Monaco," her 2008 comic drama that was recently released in the United States.
Watch what the two have to say about their new project.