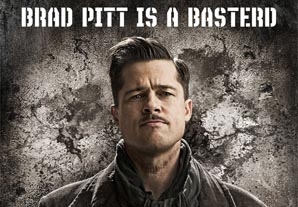 Check out Back Stage's latest video! This week we take a look at Quentin Tarantino's new twisted Nazi war thriller, "'Inglorious Basterds."
The film, which hits theaters this weekend, is a violent but often comic spin on the model of misfits-go-to-war movies, including everything from "The Dirty Dozen" to Kelly's Heroes" to the original "Inglorious Bastards."
Below, take a look at our behind the scenes video of the latest film by the director of "Pulp Fiction" and "Kill Bill."