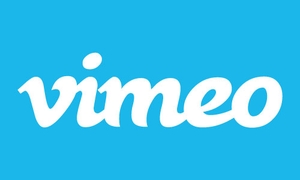 The immensely popular video publishing hub Vimeo, which has carved a niche for itself as the artists' YouTube, promises to help independent creators make money with pay-per-view for narrative films, Web series, and documentaries. But with a host of competitors already on the market, it remains one part of an evolving set of tools available for independent content creators.
Vimeo has for years been a home for demo reels and short films that help launch acting careers. Its new service, Vimeo on Demand, takes the next step by giving entrepreneurial performers another way to be seen and even capitalize on their fan base with self-produced content, according to Vimeo Creative Development executive Blake Whitman. "For many people, this can mean a significant source of income," he said.
With the announcement of its on-demand service March 12, Vimeo joins the VOD fray with a glut of startups—such as Distrify, Filmbinder, Seed&Spark, and FlickLaunch, not to mention stalwarts such as Apple iTunes and Amazon—to compete for a worldwide audience that might be willing to pay for overlooked independent content. The service will be available to Vimeo PRO members who pay around $200 annually for premium features on the site.
Josh Welsh, co-president of Film Independent, a foundation that helps independent filmmakers as well as produces the Spirit Awards and the L.A. Film Fest, sees the proliferation of VOD services as part of an important new template that budding creators are using to get their content produced. Welsh said it starts with financing, whether it be crowdfunding or other means, then engaging and building your audience while developing the project. When it's ready to release, presuming you've done everything right, there is an audience already aware of and waiting for your content.
Whitman said since Vimeo is widely available as an app on many Web-enabled TVs, set-top boxes, video-game consoles, and tablet computers, it can already reach a large home viewing audience.
"A lot of really good films don't get distribution," he said. "We're going to see new types of content that were not commercially viable a few years ago, now will be commercially viable."
Vimeo's revenue sharing is one of the best on the market, taking a 10 percent fee per buy, along with regular fees imposed by credit cards and PayPal, Whitman said.
Competing services such as Amazon and Apple iTunes and most of the other startups take larger shares; Filmbinder, while offering full revenue to creators, is nascent in comparison with Vimeo.
Welsh said anyone planning an online release strategy shouldn't forget traditional and other means of audience building.
The advantage of traditional means such as theatrical release and film festivals is the opportunity to generate buzz and put your work in front of reviewers and journalists, he said.
"I don't think independent filmmakers should just plan to go direct to VOD," he said. "It's not going to be right for every film."
Whitman said Vimeo's customizable settings allow creators to set prices and limit when, where, and for how long the content can be shown, which allows for it to be used as a marketing tool in conjunction with other distribution methods, suggesting filmmakers could do sneak previews or sell behind-the-scenes content to complement a theater run or a DVD release. Episodic content could be sold by the episode or by season.