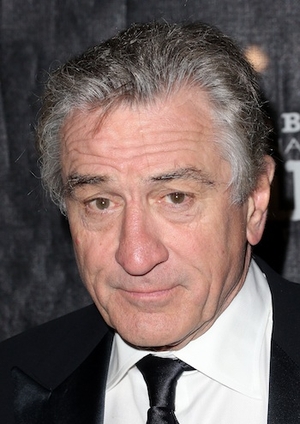 Tune in here on Wednesday, Dec. 19, at 6 pm EST/3 pm PST to watch a live video Q&A with two-time Oscar winner Robert DeNiro. Sponsored by Backstage and SAG Foundation, DeNiro will be speaking to an audience following a screening of his film "Silver Linings Playbook," for which he recently received a SAG Award nomination for actor in a supporting role. If you would like to contribute a question to be asked at the Q&A, please email LiveStream@sagfoundation.org and include your name and city.
About SILVER LININGS PLAYBOOK
An intense, loving, emotional and funny family story from "The Fighter" director, David O. Russell.
Bradley Cooper and Jennifer Lawrence find themselves partners in a secret arrangement to rebuild their broken lives. Robert De Niroyearns to get closer to his son (Cooper), as he tries to keep the family afloat with his compulsive bookmaking. Jacki Weaver and Chris Tucker co-star.