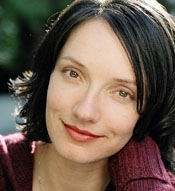 Dear Sarah:
A few weeks ago you wrote in asking which name you should use professionally: your maiden name, Sarah Antalek, or your married name, Sarah Michael Hughes. You mentioned that you and your husband, also in the business, do a lot of networking together, so you were leaning toward going with Michael Hughes but wanted to see whether I had an opinion. I do. And as I expected, so did a lot of others. We conducted an online poll to find out which name was more popular, and the winner is Antalek.
But before you redo your résumé, consider that, as I predicted, the margin was close. Antalek took 57 percent of the vote to Michael Hughes' 43 percent. And voters sent in interesting comments, many of which favored Michael Hughes. Several people said they thought it was easier to remember, and one called the three-name combo serene, lilting, and altogether classy, "as if it was related to a dynasty of some sort." The same reader said Antalek seemed jarring and too full of consonants and that "Sarah looks gentle and feminine, so it suits her less." For my money, Antalek is a better choice: It's unique and sounds slightly foreign, which could work to your advantage. And, hey, with a name like Apodaca, I made friends with jarring consonants long ago. I always find that a more original name opens the door to discussion. "What is that, Greek?" "No, it's Basque." "Really? Are you from Spain?" And so on.
One actor warned against adopting a married name, no matter how it sounds. "I married a guy that I had known for several years and took his name," she wrote in an email. "He is in the industry, and we too went to a lot of functions together." Unfortunately, despite the couple's best efforts, the marriage didn't last. "Workwise it got very confusing after taking his name and then changing back to mine. People who had recently gotten to know me with his name now had to think of me as someone else with my maiden name. It was very awkward. I am sure Sarah doesn't want to think for even a second this relationship won't work, but there is always that possibility of how to handle things if life changes course. Sarah should take his name legally if she wants to, but her professional name should remain her own."
On the other side of the married-name debate, I got this from a reader who picked up on your desire to align with your husband and use Michael Hughes: "Your heart is alive with your husband. Don't go upstream; go with the flow."
So, Sarah, I'm afraid you're right back where you started. Choosing a name is a personal endeavor, based almost entirely on taste. Count your blessings that you have two lovely options. You probably already know which name you prefer. And if you didn't before, I bet you felt a wave of relief or disappointment when you read the poll results above. Go with that feeling.
Or you could do what another reader suggested and drop Sarah instead of your surnames. I'm sure many would disagree, and some readers are literally grumbling, "Oh no!" at this very moment, but I love it. Antalek Michael Hughes is a name few people could forget.
Dear Readers:
Does this sound familiar?
"Want to be famous? Are you a model or an actor? Or do you simply hope to become one? Aspiring models and performers of any age or gender are welcome here! Create your own, personal account profile with up to 20 pictures and loads of space for your résumé and personal information! Plus, you'll be able to exchange messages with other actors, talent agents, casting directors, and fans! Search our private casting callboard, for links to the job of your dreams! Sign up so talent scouts and agents can discover you!"
After receiving solicitations from several online talent databases using pitches like the one above, I finally signed up for a few. I wanted to test the waters and report my findings. What I found scares me.
One site, which claimed to be the place to go for fame, boasted that 1,017 members were visiting when I signed on. Aspiring types from all over the world were registered; their sexed-up, hopeful pictures looked desperate, competing for space on the busy, black page. Casting notices were posted for beer-promo and lingerie models. One notice specified the respondents should have a "rockin' " face, body, and attitude. Another was for a state-sponsored bikini team -- which conjured images of scantily clad speed skaters or Giselle-riddled softball teams. Turns out the bikini girls mostly do car washes and boat shows.
The ad that most caught my eye was for gorgeous models interested in a once-in-a-lifetime opportunity. According to the post, softcore webcam porn is the new hard-core, and were I deemed hot enough, I could make $10,000 a month with no physical interaction required. Did I mention the $1,000 signing bonus? Oh, wait a minute: I just noticed they want actresses that look under 18. Drat.
I'm not going to get into details about which sites I went to or dissect their relative merits -- were I able to find any. I shouldn't have to warn you against them. If you are reading this paper, I expect you have one eye open for scams and predators every waking moment. I imagine you've heard or learned the hard way that anything "too good to be true probably is." But these aggressive solicitations compelled me to say just a few words.
I trust you've long since realized that no one is waiting to discover you. Casting directors don't cruise the Web or log on to MySpace searching for talent. Agents don't fill their client lists by approaching cute shoppers at the mall. And no one you want to work for will take your half-naked picture on a website seriously.
You don't have to "follow the rules" or work within the "system" at every moment of your career, and I encourage you to be aggressive and original in your pursuits. Just use your head. And for heaven's sake, stay away from anyone or anything that promises you fame.
Those websites sicken me. I won't be staying on them long enough to truly understand them or catch on to their moneymaking angle. But I'd bet my bottom dollar they've got one. I know this profession can be tough, but pursuing it smartly is something you can be proud of. Take a minute to congratulate yourself on reading a newspaper and taking an acting class. Pat yourself on the back for going to Screen Actors Guild seminars and theatre-company meetings. Feel sorry for those 1,017 people, and treat yourself to an ice cream sundae just because you're smart enough not to register for a big, mean waste of time.
Jackie Apodaca can be reached at TheWorkingActor@gmail.com.