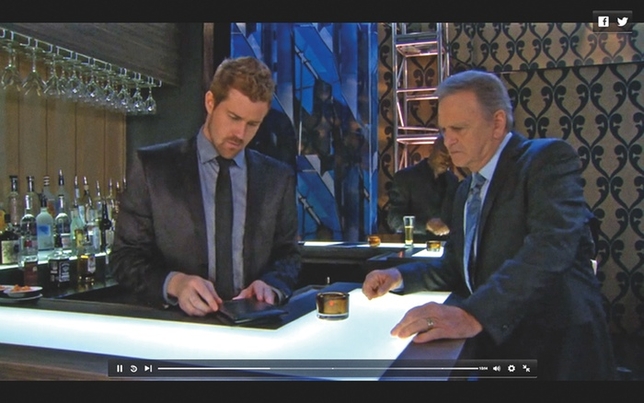 Performers on Web series that migrate to traditional broadcast or cable television don't have to worry about losing out on compensation—at least if they're SAG-AFTRA members.
Increasingly series produced for the Web are moving over to television or other formats.
Oprah Winfrey's cable channel OWN recently announced it will start airing episodes of "All My Children" and "One Life to Live" July 15. Calling it a "summer fling," the cable channel acquired 40 episodes of the OnLine Network's reprisal of the long-running daytime dramas for a limited 10-week engagement.
"These shows have proven to be very popular with a significant, loyal fan base, not to mention Oprah herself is a big fan," Erik Logan, president of OWN, said in a statement. "Many of our viewers across numerous platforms have expressed their passion for the soaps, so we are especially excited to air this limited engagement on OWN."
Online content isn't just moving to television; it's also migrating around the Web. Through Fox's partnership with WIGS, YouTube's top channel for scripted drama, the Web series "Blue" is now available in TV-length episodes on Hulu and Hulu Plus. WIGS's "Lauren" and "Jan" will soon follow.
And, of course, there are Web series that have permanently migrated to cable. For instance, Showtime's "Web Therapy," which stars Lisa Kudrow as a self-centered therapist, began life as a Web series before being picked up by the cable network in 2011.
The issue for performers in a Web series is that they're often paid less than if their project was seen on, say, cable or network television. When a project migrates from the Web to other media, performers are due "additional monies for such use," which is built into their existing contracts, according to SAG-AFTRA.
"There is a back-end protection in our agreements for that scenario," Joan Halpern Weise, SAG-AFTRA assistant national executive director, contracts, told Backstage.
"Whether it's a contract that's simply part of our overall collective bargaining agreement or if it's a contract that's specifically negotiated for this new media project, all of those contracts would have provisions protecting the performer so that if a program which is made for new media then is reused on television, whether cable or some other way, there are provisions in those agreements that provide for the applicable compensation, whatever that would be depending on the use."
The migration of programming from the Web to television or other new media formats is a relatively new phenomenon but one the union saw coming.
"When the new media provisions were negotiated into our collective bargaining agreements, we took into account then that we had to make sure that in the event the programming was moved over, the performers were protected," she said.