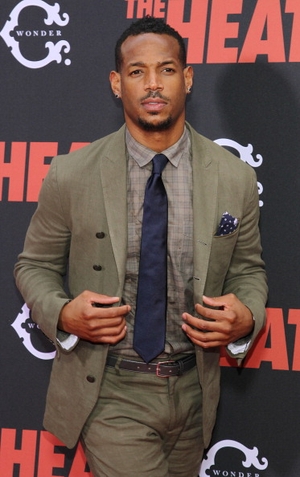 No doubt fueled by research reported on in major media outlets showing that black and Latino audiences not only make up a disproportionately high percentage of the movie-ticket-buying public but also outpace the national average in smartphone ownership, new websites and independent filmmakers once again are seeing these audiences as an untapped reserve.
While in the past, targeting these audiences has proved lucrative— when well-executed—for movie studios and television programmers, time will tell whether the strategy will translate to the Web.
One project hoping to gain steam, a website called Whatthefunny.com, was recently announced by actor Marlon Wayans, Funny or Die co-founder Randy Adams, and others. The site will try to re-create the success of Funny or Die with viral comedy targeted to black audiences as well as multiracial "hip-hop" culture.
"YouTube is great, and you'll find a lot of new talent, but not nurtured talent that was handpicked by connoisseurs of humor," Wayans said. "Young talent needs guidance, support, and resources to refine the material and help elevate the execution."
Tampa Bay Times television and media critic Eric Deggans said that historically, new television networks such as Fox, WB, or the CW launched with programming aimed at minority audiences to quickly grab swaths of viewers they knew weren't finding content they wanted elsewhere.
"This is another way to take a bite out of that apple," he said. "The fastest way to get viewers is to target people who aren't being served.
"The challenge is always to build a steady viewership," Deggans said. "It has to make an impact on black comedy and black culture, and that's a pretty high bar."
Deggans said striking a chord with Latino audiences has its own challenges. Since Latino audiences come from vastly different backgrounds, even within the United States, finding common cultural threads beyond the Spanish language is not easy.
Jai Bugarin, who along with Maker Studios used a grant awarded by YouTube to finance a slate of bilingual shows aimed at young Latinos for a YouTube channel called Tutele, agreed that building a relationship with an audience takes time.
Launched in 2011, Tutele, which included situation comedy Web series, sketches, a soap opera, and current events shows, was shelved one year later, after Maker decided to narrow its focus on other content. Bugarin said he's proud of the channel, which has 30,000 subscribers, and the content it offered, but he possibly overestimated the enthusiasm his audience would show. He hopes the project will be revived.
"Just because the content is in Spanish doesn't mean everyone who speaks Spanish will like your content," Bugarin said. "You definitely need time to fully develop a brand."
At least one hopeful filmmaker, Umberto Gonzalez, a self-described fan boy blogger for Latino-Review.com who goes by the name El Mayimbe, said millennial Latinos are starting to establish a homogenous American cultural identity.
Gonzalez has received attention recently for his nascent media company, El Mayimbe Media, which focuses on creating microbudget independent films for Latinos, with a plan for digital distribution.
"Fragmentation of the Latino audience is a myth," he said. "We're the biggest consumers of popular culture in this country."
Gonzalez said news that the opening weekend for "Fast & Furious 6" was significantly boosted by a Latino audience proves that the group doesn't need content created just for it but instead looks for a good story and strong Latino characters within mainstream content.
As of press time, Gonzalez's first project to seek crowd financing through Indiegogo.com, an independent action film titled "Breakneck," had received less than 10 percent of its goal of $109,000 and was less than a week away from the end of its campaign.