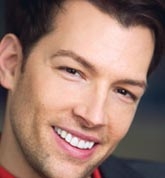 The following is a list of West Coast-area stage and film acting schools, teachers, and coaches. Also included is a separate list of career coaches/ counselors.
CONSERVATORIES AND UNIVERSITIES
The following schools offer two-year acting programs. Many offer other shorter programs in a variety of plans and performing-related areas.
ACADEMY OF ART UNIVERSITY
Founded by artists for artists, the Academy of Art University, San Francisco, School of Motion Pictures & Television/Acting continues to improve and expand its accredited A.A., BFA, and MFA programs. Recent classes have been added under the supervision of department director Diane Baker: Stage Combat, Cold Readings, Auditions & Portfolios, The Craft of Comedy, Advanced Acting for Performance; Advanced Voice: Speech and Singing; Advanced Movement: Alexander Technique. Theseclasses assume a love and dedication to the acting craft. All classes are taught in world-class facilities with top industry professionals.
www.academyart.edu. (800) 544-2787.
STELLA ADLER
ACADEMY OF ACTING
Founded by one of the world's most respected acting teachers, the Stella Adler Academy offers a two-year program and individual classes. With four terms each year, classes include: acting technique, film/stage scene study, script analysis, theatre to film audition technique, styles of acting, voice, movement, improvisation, Shakespeare, Chekhov, stage combat, dance, dialects, accent reduction, and commercial skills, all culminating in a play/film production. Ongoing professional class instructors include: Benicio Del Toro, Holland Taylor, Mark Ruffalo, Kate Mulgrew, and Anthony Zerbe. Stella Adler Los Angeles is an 18,000-square-foot facility located at 6773 Hollywood Blvd., 2nd fl., Hollywood. (323) 465-4446. See ad on page 11-A
AMERICAN ACADEMY
OF DRAMATIC ARTS
The oldest acting school in the English-speaking world, the Academy was founded in 1884 on the East Coast to train actors in the basics of their craft, and the Los Angeles branch, founded in 1974, continues the tradition with its two-year conservatory program, culminating in an Associate of Arts degree in acting. Among the many areas covered in the conservatory program are acting, voice and speech, movement, theatre history and styles, fencing, makeup, musical theatre, and Shakespeare. There's also an on-camera class in the second year to teach actors to apply what they've learned to the demands of filmed media. Around 20 students are accepted into a third-year repertory company, which produces plays. There is no auditing, and an audition is required. A six-week summer school for ages 14 and older is offered. www.aada.org. (323) 464-2777 or (800) 222-2867. See ad on page 28-A
AMERICAN CONSERVATORY
THEATER
A consistent leader in actor training according to U.S. News & World Report rankings, ACT graduates participate and provide leadership at all levels of the entertainment industry. The Conservatory trains actors of all ages and levels. Its Master of Fine Arts program is for individuals who, after serious consideration and self-evaluation, have chosen acting as a profession. This highly selective graduate program offers a rigorous three-year course of training designed to educate and stimulate the most creative, promising young actors, selected through nationwide auditions. The Summer Training Congress offers professional training to students ages 19 and older with prior theatre training or experience. The STC consists of one eight-week intensive and one two-week classical studies course, ending in a class presentation for fellow students, conservatory faculty, and staff. Studio ACT is the company's part-time evening and weekend acting program designed to provide affordable and convenient classes for beginning through professional-level students. ACT's Young Conservatory for ages 8-19 offers classes in acting, musical theatre, voice, speech, audition, improv, movement, and more. The STC, Studio ACT, and Young Conservatory teaching staff consists of members of its regular conservatory faculty and distinguished guests. All instructors are working professionals. ACT is accredited by the Accrediting Commission for Senior Colleges and Universities of the Western Association of Schools and Colleges. www.actactortraining.org. (415) 439-2350.
CALARTS SCHOOL OF THEATER
The California Institute of the Arts School of Theater is one of the nation's leading professional training programs. The training environment is designed to support the creation of new work and original interpretation. Productions and class work complement each other, challenging students to redefine performance on the basis of an appreciation for theatre traditions. In all aspects of its work, the school encourages students to develop skills, to take risks, and to commit fully to the collaborative process. (661) 291-3027.
EAST WEST PLAYERS
ACTORS CONSERVATORY
East West Players, the nation's premier Asian Pacific American theatre, offers year-round Actors Conservatory classes that provide professional training for the stage. Beginning in September 2007, EWP offers musical theatre classes with instructor Antoine Diel, and a Meisner technique class with David Blanchard. Scholarships are available to those who qualify, and discounted enrollment fees are available to EWP Alliance of Creative Talent Services members. www.eastwestplayers.org. Marilyn Tokuda, mtokuda@eastwestplayers.org, or (213) 625-7000, ext. 15.
WINNIE HILLER ACADEMY
Hiller's program is designed to meet the needs of young actors, coaching them for auditions and giving them solid technique for long careers. Hiller also teaches voice and musical theatre workshops. (818) 385-1800.
THE MEISNER-CARVILLE
SCHOOL OF ACTING
Founded in 1987 by Sanford Meisner, this is the only school founded by Meisner and authorized to use his name. The school is headed by Martin Barter, Meisner's protégé, who originally studied with Meisner at Bequia, in the West Indies, then assisted him for 14 years at New York's Neighborhood Playhouse and helped found the present school on the West Coast. The technique is taught in a two-year program; students must be invited back for the second year. Classes are taught by Barter and Alex Taylor, who was in the last class to work with Meisner and is one of only a few teachers to be taught how to teach the technique as Meisner intended it to be taught. Four-week intensives are also offered, as well as graduate-level scene-study classes. Barter described his master's approach as a reality-based technique focusing on the ability to live truthfully under imaginary circumstances. The school now instructs actors on the business of acting and helps students develop business, marketing, and PR and media campaigns. All levels are welcome, and acceptance is by interview. Auditing is allowed. 5124 Lankershim Blvd., North Hollywood. (818) 509-9651. See ad on page 5-A
ORANGE COUNTY
HIGH SCHOOL OF THE ARTS
Nationally recognized as one of the premier arts schools in the country, the Orange County High School of the Arts embraces and encourages artistic creativity and academic excellence. Serving grades 7-12, this innovative public charter school provides bright and talented students with a nurturing environment focused on individual growth, opportunity, and diversity. Students study in one of 11 arts conservatories and participate in one of the top academic programs offered in Orange County. (714) 560-0900.
PACIFIC CONSERVATORY OF THE PERFORMING ARTS
PCPA Theaterfest (the Pacific Conservatory of the Performing Arts), the professional regional theatre company of the Central Coast, has been producing professional theatre and training theatre professionals for more than 40 years. PCPA's conservatory program is geared for serious students with professional aspirations. Each year 30 actors enter its two-year program. For most studio classes (acting, voice and speech, singing techniques, Shakespeare, movement, audition technique, etc.), classes are divided in half, so the average student-to-teacher ratio is 15-to-1. PCPA's theatre and training program is housed and accredited through Allan Hancock College, a California Community College. Its faculty of resident artists, who serve as acting company and faculty, is made up of working professionals and dedicated educators. Students graduate with approximately 76 units of lower-division drama credit, useful for those students transferring on to B.A. or BFA programs. PCPA has existing and developing articulation agreements with public and private universities around the country. www.pcpa.org. (805) 928-7731, ext. 4115.
PROMENADE
ACTING CONSERVATORY
The Promenade Conservatory offers full- and part-time programs for actors and industry professionals, as well as offering individual private consultation. The conservatory has worked with professionals such as Gary Busey (Lethal Weapon, The Buddy Holly Story), John Savage (The Thin Red Line, Deer Hunter), Nick Mancuso (Stingray, Ticket to Heaven), Teresa Ruiz (Bordertown), Alfred Molina (The Da Vinci Code, Spider-Man 2), and James Gandolfini (The Sopranos, All the King's Men) toward establishing successful careers in Hollywood, and globally, since 1985. Its American International Program for Film, Television, and Stage Artists is a member of the National Association of Schools of Theatre and is registered with the Bureau for Private Post Secondary Education. The facility is fully equipped with an Equity-approved theatre for classes and productions, such as 3rd Street Comedy and West of Broadway, where students benefit from some of the top training techniques available. The school provides guidance on the business aspects of acting, writing, and directing along with the artistic training necessary to book the job and continue to work in this highly competitive industry. Classes include audition for film and television, on-camera dynamics, Sanford Meisner Technique, Stella Adler and Lee Strasberg Techniques, commercial audition technique, Character Preference (the Conservatory's signature course), improvisation, and intensive workshops such as Writers Becoming Directors. Industry professionals from some of Hollywood's most active agencies appear frequently in class curriculum schedules to guide students through the auditioning process and to share insights into current trends in areas such as résumé format, headshot styles, and job opportunities for the working actor. The Conservatory says its programs go beyond the obvious and train the actor to develop all the emotional colors that exist within a character's life, resulting in a performance that is interesting, specific, and emotionally alive. School policy is to provide a warm and supportive atmosphere that encourages risk-taking, commitment, and discipline, and helps put actors to work in the theatre, film, and television industry. Free sample classes offered. Admission by interview only. 1404 Third Street, Santa Monica, CA 90401. www.promenadeplayhouse.com. (310) 656-8070.
THE RUSKIN SCHOOL
OF ACTING
John Ruskin was Sanford Meisner's apprentice, first studying with him in New York, continuing in Bequia, then teaching for him at the Neighborhood Playhouse in New York. Ruskin then founded the Ruskin School of Acting in Los Angeles in 1986 as the West Coast representative of the Neighborhood Playhouse. Acting teachers here were trained directly by Meisner and/or Ruskin. The school in Santa Monica offers a two-year course of study in the Meisner technique, as well as a master class for those who have completed the two-year program at either Ruskin's school or the Neighborhood Playhouse. Professional actors from outside the school are considered as well. Anthony Hopkins has taught the master class and worked with students on Chekhov, Shakespeare, and Pinter as well as contemporary plays. Other guest teachers and lecturers include Anthony Franciosa, Dylan McDermott, Carol Burnett, and Eve Ensler. The school offers classes in Alexander technique, commedia dell'arte, voice, and movement, as well as an introduction to the Meisner technique at various times throughout the year. Additionally the school offers classes for young adults and children. The Ruskin Group Theatre produces a season of plays with its company members and includes outreach programs in the community. Admission to the school is by interview with Ruskin. www.ruskin
school.com. (310) 390-4212. See ad on page 5-A
UNIVERSITY OF
SOUTHERN CALIFORNIA
SCHOOL OF THEATRE
The USC MFA in acting is a three-year conservatory-style program, offering training that recognizes the uniqueness of each student actor. Headed by award-winning stage, film, and television actor-director Andrew J. Robinson, the program features internationally renowned faculty members Charlotte Cornwell, David Bridel, and Natsuko Ohama. Full scholarships are available. theatre.usc.edu/mfa.
Acting Coaching
The following individuals or companies specialize in one-on-one acting coaching. Private coaching is also available from the majority of those listed in the "Acting Schools and Classes" category. Coaches in other specialties, such as musical theatre, voiceover, or young performers, are listed in those categories.
JULES AARON
Aaron is an award-winning director and acting teacher. He has won directing awards from the L.A. Drama Critics Circle, Back Stage West, Drama-Logue, and the Bay Area Critics. He is the former head of graduate programs at CalArts and U.C. Riverside. He coaches actors for specific auditions, develops appropriate monologues, and conducts cold reading sessions. He also coaches "imaging," which includes creating the best picture, résumé, audition pieces, and physical look to help the actor nail auditions and work steadily in the business. By audition only.
(323) 660-7342.
PHYLLIS APPLEGATE/
ONE-ON-ONE
"Audition and perform with power," says Emmy-nominated character actor Applegate, who studied on scholarship at the Lee Strasberg Institute. She offers ongoing individual performance coaching combining Strasberg's methods with her own professional experience to actors, singers, and business professionals. She coaches individuals on audition techniques, cold readings, character creation, scene study, and text interpretation. On-set coaching available. (323) 655-5167.
THE AUDITION COACH
Casting director Dino S. Ladki (I Know Who Killed Me; The Lost; former head of casting, scripted series/MTV) offers perspective from "the other side of the ropes." Ladki's coaching is designed to let actors in on not only what he would be looking for if he were casting the part but also what the producers are likely to be looking for. He specializes in audition coaching, helping actors, as he puts it, "perfect their auditions before they go in to read." Sessions are $50 per hour. West Hollywood. www.myspace.com/dlcasting. (310) 289-4962.
ROBERT BEECHER
Beecher's Stage 13 offers four weeks of coaching in scenes or commercials for $60 whether you are starting out or an actor for 20 years. "You will learn a technique that will get you work, taught by a working actor," says Beecher. www.stage13.com.
(818) 768-3686.
LINDA BERRY'S BERRYWOOD
Berry, who has had a marketing, management, and production company for more than 10 years, offers one-on-one personal training for beginning and intermediate actors, which includes monologue work, on-camera cold reading, and scene study. The work focuses on getting actors ready for auditioning, getting auditions, and getting the role. Two-hour personal one-on-one training sessions are $50. On the set, private coaching and special packages are available. Also offered to actors: "How To Master the Business Side of the Entertainment Industry" personal one-on-one training and consultation, which includes a workable marketing plan and useful promotion materials. Berry teaches actors ages 6 and up. www.berrywood.net. info@berrywood.net.
(310) 410-1836. (619) 507-6395.
J. MICHAEL BLOOM
Bloom holds a BFA, M.A., and Ph.D. in theatre arts and has 17 years as a professional Broadway actor and director and 31 years as a talent agent with offices on both coasts, including a roster of talents who are nominees and winners of Academy Awards, Emmys, and Tonys. He offers career guidance and counseling for the professional actor as well as the novice, with individual instruction and coaching in cold reading, commercial copy, scene study, and any kind of audition material — including theatre, film, and television. He uses Stanislavsky, Boleslavski, Hagen, Meisner, and a mix of these, "combined with my 48 years of coaching and directing experience," he says. All levels. $100 for 90-minute session. He accepts students with a serious and dedicated commitment to the craft of acting. Hollywood. www.jmichaelbloom.com. jmichaelbloom@comcast.net.
(323) 931-7070.
JIM BONTEMPO
A produced and published playwright, Bontempo is a graduate of the Neighborhood Playhouse School of the Theatre under Sanford Meisner, and he trained in Los Angeles with Nina Foch. He has performed on- and Off-Broadway, in national tours and dinner theatre. In L.A., he has acted and directed for the stage, as well acted on film and TV. He has privately coached actors, directors, and writers for numerous projects for more than 20 years. He has taught at the Nina Foch Studio Ltd. and in the directing and writing programs at USC School of Cinema-Television. He says he teaches a technique applicable to all areas of the work, from cold reading to performance, in which "logic, truth, and a sense of empowerment are key." All levels welcome. He is not currently teaching organized classes but is available for private or semiprivate coaching: $150 per two-hour session. His requirements for acceptance are "a desire, dedication, and intelligence with a working knowledge of the craft." Auditing is not allowed, and a preliminary interview is essential. Hollywood. Initial contact via email: jvb_coach@yahoo.com.
SANDRA CARUSO
Caruso, a current professor in the UCLA School of Theater, Film, and Television, offers private coaching and audition preparation. She studied with Meisner, Strasberg, and Hagen, graduated from the NYU Theatre Department, and has a master's degree from UCLA. She's the author of three books, most recently, The Young Actor's Book of Improvisation: Dramatic Situations From Shakespeare to Spielberg. scaruso@tft.ucla.edu. (310) 476-5113.
MARK CHAET
Chaet teaches business for actors through private instruction. He focuses on goal-setting and methods for organizing and advancing an acting career. chaetmark@sbcglobal.net. (818) 547-9018.
CHRISTINA CONCETTA
Concetta studied with Hagen in New York, learning a moment-to-moment approach, and she is a member of the Actors Studio. With 10 years' teaching experience, she offers private coaching in scene study, monologues, cold reading, and script analysis; finding special material to suit each actor; plus help in career guidance including finding an agent. Concetta is also a screenwriter and has sold her first script, Opa!, to Cinema 7 Productions. (818) 762-2062.
CHARLOTTE CORNWELL
A member of the USC School of Theatre faculty, Cornwell is a classically trained English actor with more than 30 years of work in film, TV, and theatre. Cornwell says her experience has taught her to value "a direct and simple approach to the craft of acting. Clear, in-depth character work, emotional clarity, and a healthy respect for the text are the essential skills every actor must continually work to develop. They provide us with the courage to make honest and fearless choices." She emphasizes that she's the "devotee of no one method, school, or system," focusing instead on each actor's individual way of working. (310) 383-0910.
NINA FOCH STUDIO
A working actor since 1941, Oscar and Emmy nominee Foch offers private consulting and coaching for directors and actors. Foch is a professor at USC graduate film school teaching directing. She is a director of documentaries and MOWs, and charges $200 per hour. P.O. Box 1884, Beverly Hills, CA 90213. (310) 553-5805.
MARJORIE GAINES
Gaines has taught acting for theatre majors at Cal State Long Beach and Pasadena City College. She trained extensively with Nina Foch and at NYU's Tisch School of the Arts, where she studied with Lloyd Richards, Olympia Dukakis, and Kristin Linklater. She offers private coaching in audition preparation and basic technique. She is a 2007 Los Angeles Music Center Bravo Honoree finalist. (818) 481-4466.
MARLA GAM-HUDSON
Gam-Hudson is an Orange County acting coach, specializing in audition preparation and last-minute coaching. She also offers scene study classes, improv work, and monologue-perfecting, in private sessions or group classes. Headshot and résumé supervision is available. atheaterdirector@yahoo.com. (714) 771-5436 or (714) 501-8215.
BARBARA GANNEN
Gannen teaches at the Margie Haber Studio and at Santa Monica College. She is located in the West Hollywood area and is available for private coaching. (323) 793-6959.
JEANIE HACKETT
Hackett, the co-artistic director of the Antaeus Company and the author of The Actor's Chekhov and Toward Mastery, coaches actors privately for film, TV, and theatre auditions in her Toluca Lake studio. She also teaches classical acting technique at the Antaeus Academy. As an actor, Hackett has played leading roles on Broadway, film, and television. As a private coach, her clients have booked jobs on almost every major network series, including The Sopranos, Medium, The Shield, 24, CSI, Desperate Housewives, The Closer; in such films as Little Children, Sideways, and Spanglish; and theatrically at the Center Theatre Group, Pasadena Playhouse, South Coast Rep, and more. "When I work with actors, I want them to be fearless, having the courage and skills to access all they've got — sexuality, humor, intelligence, need, unpredictability, warmth, confidence, aggression, vulnerability, charisma — so as to reveal an inner life that's bold, authentic, and arresting to watch. It's all about how well the actor has learned to give him- or herself permission to tap into him- [or] herself and use all of it." $90 per session, plus a free 15-minute audition review, and $75 per hour theatre coaching fee. Industry referral preferred, new students welcome. Audits available. www.jeaniehackett.com. (818) 763-5933 for private coaching; (818) 506-5436 for audits.
JAMES HARPER
Harper, an award-winning actor, producer, and casting associate, has performed leading roles on Broadway, Off-Broadway, and with leading regional theatres. He has more than 300 appearances on TV and 25 feature films to his credit. A Juilliard graduate and classically trained professional actor and teacher for more than 25 years, he has taught at universities across the country, including USC. Harper specializes in audition coaching, as well as in assisting the actor who has already landed the job. Rates vary depending upon project length and/or number of sessions. (818) 749-4678.
JACK HELLER
Jack Heller is an award-winning director and a working actor, now artistic director of Laurelgrove Theatre, which has won four Ovation nominations in its first three years of operation. He studied with Harold Clurman, Robert Lewis, and Uta Hagen. He has performed on television, Broadway, and in Los Angeles theatre. (323) 850-6328.
HOLLYWOOD ACTORS STUDIO
At Hollywood Actors Studio, each private lesson begins by defining the student's objective, whether it is to quickly prepare for an upcoming audition or for a series of private lessons. Objectives may be to improve cold reading; to be more expressive, interesting, emotional, real, more at ease during auditions; or to develop an acting career plan. Head instructor Charley Smith has taught acting classes, seminars, and private lessons for more than a decade. (323) 465-1214.
CHRIS JORIE
As a director, writer, and acting teacher, Jorie has worked with a number of distinguished talents in his 35 years of experience in television, film, and theatre. He has been an acting coach on shows for Disney, Nickelodeon, Buena Vista Television, and ABC, and has taught acting extensively throughout the United States. A native New Yorker, he has directed the regional premieres of Wit, Proof, The Guys, Having Our Say, and Picasso at the Lapin Agile, as well as the Off-Broadway premiere of Anne Nelson's new drama Savages. Academy Award-nominated actor Mary McDonnell (Dances With Wolves, Passion Fish) who currently stars in television's Battlestar Galactica, says, "Chris Jorie provides an avenue to the truth." Jorie has worked with Ryan Gosling, Christina Aguilera, Shawn Pyfrom (Desperate Housewives), and Nikki Deloach (Windfall). He is accepting a limited number of students for private coaching in Los Angeles. www.chrisjorie.com.
JUST BREATHE
"Get comfortable with silence, and transcendence will follow," says Barbara Beneville, who teaches an ongoing Monday night class in Burbank for actors of all levels. The class size is kept to a minimum for quality teaching and actor participation. Class consists of all phases of study: auditioning, character development, cold reading, improv, Meisner exercises, monologues, scene study, and script breakdown. On- and off-camera work is mixed throughout the class. She says industry professionals and agents have been known to drop in. She also offers private coaching on and off the set for children as well as adults. Her one- or two-hour sessions are designed for the actor's personal needs. The session will be taped for your home reference and guide regardless of whether you are auditioning for Broadway, film, or television. An appointment is necessary.
(323) 969-4944.
KAREN KALENSKY
Kalensky is currently an acting teacher at Cal State Long Beach and artistic director of the Lost in LA Theatre Co., and she has won a number of directing awards. A former casting director, she says she understands very well the audition process as well as what agents and casting directors are looking for. She will work on monologues, cold readings, and scenes; have them directed and ready to go.
LostInLATheatre@aol.com. (818) 481-2244.
BRUCE KATZMAN
Katzman has been teaching since 1988, conducting workshops in New York, Los Angeles, England, Denmark, and Argentina. His work is founded in the techniques taught at the Yale School of Drama, where he earned his MFA, and in his earlier studies with Stella Adler. His classes are limited in size, and they focus on the major plays of Anton Chekhov and other great playwrights. The thrust of the work is script analysis, character breakdown, and actions and objectives. He also offers private coaching in Shakespeare, modern plays, preparation for auditions, and coaching for films. He directed the critically acclaimed productions of Uncle Vanya (2002) and King Lear (2003) at the MET Theatre in Los Angeles. (818) 613-5252.
JANICE KENT
With more than 30 years of experience as an actor, director, and coach, Kent says she designed her "Life Coaching" approach to aid the actor in understanding and identifying the fears and processes that block making risky choices bold and playful. She says her combination of the Meisner, Adler, and Spolin Improvisation techniques, experience, and heart encourage confidence and growth in skills. Kent offers private coaching and periodic sitcom intensive workshops. www.janicekent.com. (818) 906-2201.See ad on page 9-A
JUDY KERR
An acting coach for more than 25 years and the dialogue coach on many TV shows, including Seinfeld, Kerr has written Acting Is Everything: An Actor's Guidebook for a Successful Career in Los Angeles, now in its 11th edition. She coaches privately, covering acting and film techniques for the camera, and show-business techniques to boost careers. She is on call to coach actors for their auditions. Students keep a copy of their taped work. Beginners are gladly welcomed. She occasionally teaches weekend seminars outside of Los Angeles. Coaching fees start at $100 per hour. Career counseling for all levels is $150 for a 90-minute session. www.actingiseverything.com. (818) 505-9373.
IRIS KLEIN
Private coach for auditions, TV, film, and theatre. (213) 612-5224.
HELENE KRESS
HOLLYWOOD ACTING CLASS
Kress promises a "fun, upbeat class that includes unique and different improvisation exercises, cold reading, and practicing basic emotions." The class, held in Hollywood, includes scenes, monologues, commercials, exercises, and auditioning technique. "We also practice basic stage manners," says Kress. Students have starred in commercials, music videos, TV, and film. Classes are Mon.: children, $10, 6:30-7:30 p.m.; adults, $17, 7:30-9:30 p.m. aktorchick@yahoo.com.
(323) 225-1962.
THE KYER WORKSHOP
FOR ACTORS
Kristopher Kyer offers private coaching. He was the acting coach on the sets of Boy Meets World, Grace Under Fire, Maybe This Time, and That '70s Show, and the on-site coach for the feature film Hostage. Students are mostly referred by industry agents and managers, but classes are open to the public. The Kyer technique develops self-esteem and uses legitimate techniques to create a character for the camera. 850 Hollywood Way,
Burbank. www.kyerworkshop.com.
(818) 845-5578.
DAVID LEHMAN
Lehman has been teaching for 26 years and studied under Charles Conrad. His classes are small, with a 12-person maximum. Classes cover cold reading and more. "I'm looking for spontaneity — the unexpected moment," says Lehman. Admission is by interview. Daytime and evening classes. www.filmactingcoach.com. (818) 845-1549.
ART MANKE
Manke is an award-winning director, trained at the American Conservatory Theater, where he earned an MFA in acting. His recent credits include work with South Coast Repertory, Pasadena Playhouse, Laguna Playhouse, the Mark Taper Forum, and various television sitcoms. He is a co-founder and former artistic director of L.A.'s classical theatre company A Noise Within, and he has more than 20 years' experience coaching and teaching at some of the country's most prestigious schools. He is available for audition and role preparation for theatre (specializing in the classics), as well as on-set coaching for TV and film. aemanke@aol.com. (323) 667-1231.
MARKETING THE ACTOR
Marketing the Actor is an audition coaching and consultation service specifically designed to provide actors with the fundamental career-building knowledge of the industry, and the only medium that combines the business of marketing with the talent of acting. Marketing consultations are available by appointment only (starting at $195). Classes include mock audition, commercial, and cold reading offered privately ($280/four classes), as well as one-on-one audition coaching in front of the camera ($90/hour, an additional $8 if you need to take the DVD with you). Two locations: 721-1/2
N. La Cienega Blvd., Los Angeles, CA 90069, and opening soon in Santa Clarita.
www.marketingtheactor.com. (310) 922-6821
or (661) 537-3600. See ad on page 6-A
FRANCO MASSIMO
Massimo, also known as Rik Martino, is an acting coach who works in Italian and English. He specializes in improvisation before the camera. Massimo is currently starring in the independent film Deadly Times. www.romafilms.com. (323) 850-8580.
CHAD McCORD & AARON McPHERSON
Mc Studio offers semiprivate
(10 students max) classes on a monthly basis. All classes are on-camera, using current pilot, film, and TV material only. Classes include text analysis, scene study, and on-camera audition. Classes are: $140 per month, coaching $100 per hour, reduced per fraction thereof. Coaching sessions can also be put on DVD for mailed submissions. New client consultations are free. www.chadmccord.com. (323) 467-3747. See ad on page 7-A
KEVIN McDERMOTT
McDermott has trained hundreds of
young actors, dozens of whom are successful in television and film. He was the on-set acting coach for Buffalo Dreams, Haven, Dudley Do-Right, Angus, Beethoven, Beethoven's 2nd, Little Rascals, Free Willy, Kindergarten Cop, Rocky V, and All I Want for Christmas. His students have won five Emmys and have had 11 Emmy nominations. He has directed, edited, and produced short films, video and stage productions and many demo reels for actors. Private coaching is available at $60 per hour for the Actors Circle's students and $90 per hour for all others. www.theactorscircle.com.
(310) 837-4536.
MICHAEL McGEE
McGee, an actor-director-teacher for 20 years, offers private coaching for audition preparation and individual instruction.
(310) 450-9832.
MARILYN McINTYRE
McIntyre specializes in personalization, using a variety of techniques to "safely help the actor discover and explore what effectively allows them to access and bring their most personal, authentic, and unique self to the work." She has been acting professionally for more than 30 years, playing lead roles on- and Off-Broadway, regionally, and in Los Angeles where she has garnered many awards and nominations. She works extensively in television and film. McIntyre trained at the North Carolina School of the Arts
(BFA), Penn State (MFA), and with Uta Hagen and Michael Shurtleff, among others, and is featured on Uta Hagen's Acting Class video, Part 2. She has been teaching for more than 25 years in conservatories, universities, and private studios, including USC. She currently teaches a personalization workshop and an ongoing scene study class at the Howard Fine Acting Studio, (323) 962-3188; and on-camera classes at the Ted Brunetti Studio, (310) 663-3331; and coaches privately for theatre, film, and television — from the audition through finessing a role in production. Rates vary. marosemc@yahoo.com. (818) 601-1463.
FABIANA MEDICI
Medici has coached directors, theatre companies, and television casts, internationally and in the United States. She says she takes your studies and helps you develop your own method of work, giving you self-confidence so you become empowered. She also trains actors to work as an ensemble. "I work with music, sounds, literature, movement — whatever it takes to help you develop your own methodology," she says. www.theactorstemple.com. Fabianadmedici@yahoo.com. (323) 930-8986.
ANTHONY MONTES
For the past 20 years, Montes has been offering actors private coaching. This award-winning actor-director has produced 79 plays over the past 20 years and has coached actors who have gone on to television series and starring roles in film. www.theartisttheatregroup.homestead.com. mattiedaisy@sbcglobal.net. (818) 705-4364 or (818) 400-2270.
TONI MOSS-TRENTON
Moss-Trenton has been teaching Method acting for the last 10 years. She has an extensive background in theatre and film, and she trained directly with Lee Strasberg and Doug Warhit. She is familiar with other techniques and training philosophies from studies with Stella Adler, Ivana Chubbuck, and Milton Katselas. She has a B.A. in theatre and diverse teaching credentials. She taught Method acting at the Strasberg Institute in Hollywood for four years and for one year at the New York Film Academy at Universal Studios. She says she is excellent with beginning actors, and she accepts private students on a sliding scale. Use of the Eclectic Theatre for rehearsal is available for private or group classes. (213) 252-0830 or (310) 650-4110.
BRIAN MULLIGAN
Mulligan offers one-on-one coaching for TV, film, and theatre auditions. A former instructor at NYC's Riverside Shakespeare Academy and founder of NYC's Impro!, he studied acting with Uta Hagen and improvisation with Keith Johnstone. "My goal in coaching is to distill the scene into a simple, specific action, then give it an emotional punch," says Mulligan, who accepts new and experienced actors. (323) 719-2545.
ALLEN NELSON
Producer-director-actor Nelson was featured in two documentaries, one in Korea and one in England. He was coach-administrator for 21 years at the Tracy Roberts Actors Studio. Due to other commitments, Nelson has suspended classes. He continues to coach privately for auditions and monologues, also working in-depth with actors who need to learn or strengthen their technique and on creating the character. scene2@earthlink.net. (818) 786-7154.
MICHAEL D. NYE DYNAMIC ACTING Acting career counselor and coach Nye brings his experience as an actor (Carnivàle), director (Grave Images), and longtime teacher to assisting actors in achieving their goals. Whether coaching actors for an upcoming audition or role, finding a way for them to join a union or secure an agent, or structuring their long-range plans for a career, he uses his experience in the business to guide actors toward their objectives. "An actor without clearly defined goals and practical knowledge wastes time and money while becoming more and more frustrated about his career. An actor must be action-oriented, both on stage and in life," says Nye. ACreativityCoach@aol.com. (818) 509-1629.
JIM OTIS
Otis coaches actors privately. An actor for 31 years and an acting coach for 20, he studied with Wynn Handman in New York. Otis has taught a wide range of talent, from Second City actors to the grandmother auditioning for her first commercial. Two private courses are offered: a TV/film intensive, covering TV/film, commercial auditioning technique, cold reading, and business strategy; and a monologue intensive, which consists of developing contemporary and classical monologues for agents and theatre, as well as business strategy. "I take people at all levels, work at their pace, and put what's unique about them into the script," says Otis. Flexible scheduling. Each course is six private sessions. No auditing. (818) 543-7479.
PACIFIC FILM INSTITUTE
Golda and Bill David offer private coaching to actors, as well as ongoing screenwriting classes. Golda has taught at UCLA Extension and is also a producer — she was the first female producer to work at Disney Studios — and Bill is an actor, writer, and director. Golda described their one-on-one approach as "like a jump-start on acting. It's getting right to the nuts and bolts of what makes an actor really effective in getting the job." (310) 826-4467.
JILL PLACE
BRANDACT BRANDING FOR ACTORS COACHING AND E-BOOKS
Acting coach Place says she can "intuit exactly what training you need to break through your acting blocks quickly and easily" with her Act Intuitive technique, a synthesis of 20th-century training from Strasberg, Spolin, Hagen, and Meisner and 21st-century expression enhancers, garnered from guided imagery and creative play. Place helps actors create their own personal brand. "Once actors put down in words what they do best, their careers explode like supernovas," she says. Her students have starred in movies, TV shows, groundbreaking performance pieces, commercials, and BBC miniseries this year. She also publishes the eZine Acting Magic. www.actingintuitive.com. jill@actingintuitive.com. (323) 225-9850.
ALLAN RICH
Working actor Rich offers private coaching. Former students include Rene Russo, Jamie Lee Curtis, and Larry Miller. While Rich is open to working with new students, he notes, "I enjoy teaching people who are serious." Rich teaches actors the same "organic technique" he uses in his own work. Rather than prospective students being required to audition for him, Rich says he auditions for them. Rich has a book titled A Leap From the Method: An Organic Approach to Acting. Actor Jack Lemmon said of it, "The book presents an organic method that is filled with inside information. And there is an added plus: It's fun to read." Russo said, "Allan introduced me to the craft of acting. He inspired, educated, and encouraged me. I shall be forever grateful." Rich has appeared in scores of TV shows and films. He co-starred in the CSI: Crime Scene Investigation pilot and was recently seen on Curb Your Enthusiasm and in the films Rise, Man in the Chair, and The Memory Thief. www.allanrich.com (click on the YouTube link). www.aleapfromthemethod.com. (323) 465-4007.
LENNY ROSE
NO FALSE MOMENTS
An experienced actor with more than 150 professional credits to his name, Lenny Rose has been teaching for more than 15 years using his "Nip it in the bud" and "Did you get it?" techniques. He now brings in the law of attraction (as taught in The Secret) to reinforce his method. He also uses his extensive acting experience, he says, to help actors "win the audition." He is currently teaching privately for $35 an hour. www.lennyrose.com. lennyrose@sbcglobal.net. (323) 988-5545.
MICHAEL E. RYAN ACTING CLUB
"My club was formed for actors who love the craft of acting," says Ryan. He "facilitates" the members of his club with the tools, techniques, and Method approaches he has gained from decades of working as an actor with some of the top directors, actors, and coaches throughout the world. His group gathers in a theatre to work on a variety of projects "to promote multidimensional acting." All levels are welcome to ask about membership, and actors work on-camera at all times. www.michaeleryan.com. (323) 839-5461.
TIM SIMEK
Simek has more than 15 years experience in film and television, along with an extensive improvisational background. He is founder, producer, and director of the L.A.-based comedy improv group Slow...Children at Play, as well as a regular performer. The group is now in its ninth season of comedy shows in North Hollywood. As an acting/improv instructor for more than a decade, he offers ongoing improv and scene study classes, as well as private coaching for dramatic and comedic roles, including character development and audition techniques. www.jcau.com/timsimek. www.slowchildrenimprov.com. (213) 212-9921.
MARCIE SMOLIN
Smolin began her acting career as a child actor and has been a regular on two TV series, as well as guest-starring in many other shows. She was a standup comic for 13 years, appearing in shows including An Evening at the Improv, Girls' Night Out, and a prime-time NBC comedy special. She has appeared in numerous commercials. She holds a bachelor's degree in theatre arts and a master's degree in screenwriting. She has been coaching children and adults for more than 17 years. Many of her current and past students are appearing as series regulars and in feature films. www.theactorscircle.com. marcie@theactorscircle.com. (310) 800-5692.
STEVE TRUITT
ADVANCED COACHING PARTNERS
Truitt is a working host on such shows as Cool Stuff and How It Works, Dream Decoders, Ground Rules!, The Human Edge, Cybernet, Trivia Bingo!, The American Chart Show, and more. He is also a certified life coach and NLP practitioner. He coaches actors in hosting standup, copy interpretation, and discovering the keys to success "by letting go of what's holding you back." His methodology is to "clear out what's in your way of having what you really want." He says, "All levels are advanced.... Life is the beginner course." $150 per hour for private coaching. No auditing. His requirement for acceptance is, "Be willing and ready to accept that you might actually get what you want." www.stevetruitt.com. stevetruitt@verizon.net. (310) 463-9056.
CLIFF WEISSMAN
Weissman is an audition coach for top theatrical manager Beverly Strong at Anonymous Content. He teaches cold reading/audition technique classes in Sherman Oaks and Santa Clarita. He believes strongly in bringing in casting director guests to share their expertise and conduct cold reading workshops. Past guests include Lonnie Hamerman, Kim Foster, and Michael Donovan. actorscircle@sbcglobal.net. (661) 803-5038.
ACTING SCHOOLS AND CLASSES
This, the biggest and most broadly defined listing, includes all kinds of class types, sizes, and approaches, from Stanislavsky nuts-and-bolts to cold reading and audition prep. What unites them is that while many offer specialized classes, all offer some class or other that could simply go under the heading of "acting." Many also offer private coaching; for a list of those who offer only or primarily private acting coaching, see "Acting Coaching."
ACADEMY OF ACTING AND LIFEBOOK PRODUCTIONS
Allen Levin, who has been teaching for more than six years, is also a writer, producer, and speaker. The academy offers audition technique, scene study, improv, cold reading, career administration (free groups and career help), standup comedy, celebrity guest speakers, and showcasing in and out of class. All levels, audits available. Lifebook Productions includes a film/TV company and stage company, and acting opportunities are available. Its actors have booked national commercials, leads in features, and recurring roles on major television shows up to and including series regular. NoHo London Music Hall, 10620 Magnolia Blvd., North Hollywood. www.lifebookacting.com. (818) 557-7700.
THE ACTING CORPS
Home of the original Actors' Boot Camp, the Acting Corps offers practical, expert, daily training by accomplished and currently working actors (mostly Harvard, Yale, and Rutgers MFAs) who prepare students for the film and TV industry. The Corps also offers a challenging environment where students work extensively in every class and get the support and encouragement to leave the classroom and get an acting job. Boot Camps I and II are for the beginning actor, and the Advanced Program and the Master Class with Artistic Director Eugene Buica are for the auditioning and working actor. www.theactingcorps.com. (818) 753-2800. See ad on cover.
THE ACTOR/ARTIST GROUP WORKSHOP
Using his extensive directing, teaching, and acting experience, Peter Henry Schroeder teaches an ongoing workshop with innovative personalized training for actors of all levels who are dedicated and committed. In addition to focusing on relaxation and concentration techniques, Schroeder works with actors on audition monologues, cold readings, scene projects, technique, and audition preparation. Private coaching is available. The workshop meets twice a week and accepts new actors by recommendation or by audition only. An Evening of Scenes, a professional industry showcase, is periodically presented. Observation is welcome. www.actorartist.com. (310) 407-3530 or (310) 497-5930.
ACTOR'S ART THEATRE
The Actor's Art Theatre offers classes in rehearsal and performance technique and scene study work with instructor Jolene Adams, who studied with teachers from the Actors Studio and the Neighborhood Playhouse, and uses her own system of creating a role inspired by Stanislavsky and Meisner techniques. Adams says she teaches acting "mostly on a one-to-one basis, in a personalized, step-by-step approach." She encourages actors to write their own original character material, solo shows, monologues, and scenes. She offers a Writing Out Loud workshop ($180 for six weeks, including two private sessions), which encourages the actor to explore technique through storytelling, improv, and writing exercises. There is an On-Camera Audition Workshop offered, $180 for six sessions. Film, TV, and theatre casting sessions are simulated so that audition stress can be transformed into satisfying acting experiences. Sides are emailed 24 hours before class. Casting sessions are taped and played back for adjustments and notes. There is also a directing workshop available for actors and directors. Ongoing technique and scene study classes are $180 for six weeks. All classes are available in private or semiprivate sessions. Private coaching is $75 a session or four sessions for $240. 6128 Wilshire Blvd., #110, L.A. www.actorsart.com. (323) 969-4953.
THE ACTORS CIRCLE
The Actors Circle offers television and film acting workshops for children, teens, and adults, in scene study, cold reading, improv, character development, and interview technique. Students have included four Emmy winners, nine Emmy nominees, and dozens in starring roles. Classes and private coaching are available. Professional demo reels and audition filming are offered. 4475 Sepulveda Blvd., Culver City, CA 90230. www.theactorscircle.com. workshops@theactorscircle.com. (310) 837-4536.
ACTORS CREATIVE WORKSHOP
Actors Creative Workshop believes in fostering the growth of its students in their art and in their careers, led by two guiding principles: integrity and passion. Its staff consists of highly qualified industry professionals that have worked both in front of and behind the camera, with an actor's perspective on the business. The coaches range from independent film directors to major network coaches. All levels taught. Free demo sessions. Private coaching available. 2703 W. Olive Ave., Burbank, CA 91505. www.trulyacting.com. info@actorscreativeworkshop.com. (818) 752-1922.
THE ACTORS LAB ENSEMBLE
In 12-week cycles, 20 actors will test their mettle working scenes classical to contemporary, under the direction of H. Richard Greene. In addition to the ongoing work, twice a year the lab presents an industry showcase. "This is one of the most impressive and well-attended showcases in Los Angeles," says producer-director Joe Cacaci. "When good actors ask me where to study, this is where I send them," says actor Dan Lauria. www.actorslabensemble.com. (818) 985-5435. See ad on page 8-A.
THE ACTOR'S PLAYPEN
The Actor's Playpen is a school of comprehensive acting instruction that includes technique development, working with a director, getting work, and classical training. It is a place for actors of all levels to practice, to polish, to stretch, to grow, and to play. The school believes in the combination of hard work, good times, community, and challenge, and offers the opportunity of studying and working with teachers who do not see themselves as gurus but rather as fortunate and hard-working survivors and colleagues, and who are highly visible in the entertainment industry, such as Gregory Itzin, who recently scored an Emmy nomination for his role as President Charles Logan on 24. The school features ongoing classes and is dedicated to remaining affordable while maintaining a positive philosophy of supporting artists, their work, and their dreams. 1514 N. Gardner St., West Hollywood, CA 90046. www.theactorsplaypen.com. (323) 874-1733.
THE ACTORS SANCTUARY
"Genius is the recovery of childhood at will," said essayist Baudelaire. Along those lines, coach David Hall offers two adult classes: one a scene study-monologue-audition techniques-cold reading class, and the other an all-exercise workshop dedicated to that recovery, which employs scripted material, improv, singing, dancing, drawing, and theatre games. The scene study class is geared toward film and television work. Interested students may audit the classes. Private coaching is available. (818) 506-6194.
THE ACTORS WORKSHOP
This film-television workshop, which began in Hollywood in the early 1970s before moving to its present Orange County location in 1980, is now in its 32nd year. Under the direction of TV-film actor R.J. Adams, with co-director Rob Adams and actor Pete Pastore, classes are ongoing for all levels: beginning, intermediate, and advanced. Workshops are held twice weekly with an emphasis on film and TV audition techniques, cold readings, on-camera scene work, and marketing and imaging guidance. Showcases are held on a regular basis with major L.A. film and TV casting directors. There are no audits, and acceptance is based on a personal interview. www.theactors workshop.com. (949) 855-4444.
ACTORS WORKSHOP STUDIOS
Established in 1989, the Actors Workshop Studio in San Diego provides on-camera training in film and television acting and audition techniques. The school offers weekly ongoing classes based on the Meisner approach. "The class teaches that the seed to the craft of acting is in the reality of doing," says instructor Stephen Walters. "It focuses on the development of an actor's impulses, rather than relying on preplanned response." Limited to 15 students each, the classes are $250 a month for the first three months, then $150 per month. An interview or audition is required. Auditing is allowed. 5703 Oberlin Dr., Ste. 210, San Diego. www.actorsworkshopstudios.com (858) 587-6666.
CATLIN ADAMS ACTING LAB
An award-winning director and actor, Adams teaches class for all levels on Mon. nights and Thu. mornings at the Elephant Theatre in Hollywood. This intensive instruction focuses on developing the actor's craft. Adams employs diverse techniques that allow actors to learn how to direct themselves. Classes cover improvisation, sensory work, camera technique exercises, monologue, and scene study. All classes are taught by Adams. Students work in every class. Class size is strictly limited. Private coaching is available. www.actinglab.com. (323) 851-8811.
AIA STUDIOS
AIA Studios is a career-development actor's studio focusing on both the art and the business of acting. "We work hand in hand with the top industry professionals to ensure that our members are constantly becoming better trained, better prepared, and better connected," says Managing Director Natalie Griffith Robichaux. "Part of our core mission is to provide individual guidance for our members through our career consultants. Our consultant staff is made up of experienced and informed professionals who go to extraordinary lengths to educate and design a specific plan for each actor. Our goal is to exceed expectations in each experience at the studio and our members repeatedly tell us about the incredible difference AIA Studios has had on their career. Over the past 19 years we have seen countless AIA members move on to highly successful television and film careers. We are dedicated to supporting our members in designing clear, customized strategies to obtain the success they desire within the entertainment industry." Audition/interview required. www.aiastudios.com. (818) 563-4142.
WILLIAM ALDERSON STUDIO
A successful New York actor who studied with Sanford Meisner, Alderson began teaching at Meisner's insistence and served as his assistant and associate director at the Neighborhood Playhouse for more than 20 years. Alderson, who came to Los Angeles in 1994 and now offers the Meisner technique in its intended two-year study period, describes it as a "technical approach, teaching the actor technical tools so he can organically work out of himself. To act from the inside out is not easy, but once that is learned, it becomes like a religion to the talented actor, and he will not settle for less." Classes meet twice a week, and the price is $250 a month. Classes are limited to 16 students, and everyone works every class. There is also a graduate class, from which students are permitted to audition for shows presented at the theatre. Acceptance into class is by interview only. 1103 N. El Centro Ave. www.alderson studio.com. (323) 466-0799. See ad on page 6-A
AMERICAN NATIONAL ACADEMY OF PERFORMING ARTS
The Academy, directed by Dorothy Barrett, is a nonprofit organization chartered by the state of California. For the past 44 years, it has offered year-round classes in acting, ballet, modern jazz, hip-hop, tap-dancing, improv, cold reading, scene study, observation, pantomime, stage presence, musical comedy, and auditioning. The faculty's seven teachers are professionals in their fields who offer their services without remuneration. The Academy also offers a children's workshop, which is an all-day weekend session for children ages 8-18. Tuition is $80 per month. Audition required. 10944 Ventura Blvd., Studio City. (818) 763-4431.
JOEL ASHER STUDIO
Asher, who has been teaching and directing for 30 years, offers three ongoing on-camera scene study classes ($250 per month, which includes unlimited private coaching), a cold reading class ($225 for six weeks), and an improvisation class ($150 per month). Class size is limited, so everyone works in every class. There is also an industry showcase for people in the classes each year. "I work with actors between classes at no charge," says Asher. "There are no limits to the time you can spend learning and doing, getting help with your career, or the techniques we use to get results." Asher's studio has produced the award-winning Actors at Work video series — Getting the Part, Casting Directors, Agents, Directors on Acting — and also produces state-of-the-art demo reels for actors. "I discover something new each time," says actor Nancie Rooney, a student of Asher's. "It makes sense to have many different tools. I am so eager to get to that next level." (818) 785-1551. www.joel-asher-studio.com. See ad on page 7-A.
THE AUDITION ROOM
The Audition Room is an ongoing audition technique class taught entirely from the casting perspective, held weekly at the Marketing the Actor Studios (721-1/2 La Cienega Blvd., L.A.). Students experience the entire casting process — prereads, callbacks, booking the job — receiving "audition" material up to two days in advance. The Audition Room offers group audition-technique classes for film and television, as well as a seasonal episodic and pilot prep class. Classes are taught by casting director and acting coach Jason Buyer. Acceptance is by audition only. (310) 922-6821. www.marketingtheactor.com.
LESLIE BANKS
Banks (formerly Fleming-Mitchell) has worked extensively in front of and behind the camera as an actor, director, and casting director as well as acting coach for actors preparing for film and TV roles. Students include Emile Hirsch, Hank Harris, and Michael Mantenuto. She is on the faculty of the International Film and Television Workshops. Private coaching and ongoing small group classes address audition skills and scene work, with an emphasis on optimizing each actor's creative power and confidence. Acting on-camera workshops, offered throughout the year, provide review of all monologues and scenes filmed. Banks says she uses the Toolbox approach: "Actors need different tools at different times to unblock and open to the full reality of the character. Drawing from highly effective exercises and methods from Meisner to Stanislavsky, I tailor my approach to each actor to achieve the desired goal of truthful, compelling creations." Beginning to professional. $40 per hour for private coaching; $130 per four sessions. $100 per month for group classes (three to six actors) with four-class commitment. Auditing allowed. Interview required. lesliefilm@yahoo.com. (310) 991-4162.
CYB (PRISCILLA) BARNSTABLE
Barnstable, who has studied at Herbert Berghof Studio in New York, has been teaching for 15 years in Los Angeles. She offers a "positive, supportive, and challenging" program, as well as a "fun and practical approach to getting work." She teaches techniques applicable to commercials, cold reading, scene study, monologues, auditioning, marketing the actor, and improv, explaining, "I believe in finding your acting strengths, adjusting your weaknesses, and giving you a chance to work a lot in every class." You will have on-camera work and consultation on photo and résumé. She is recognized and recommended by top agents in the business. She has filmed more than 100 TV commercials, including one as a Doublemint twin, and has worked in all aspects of the acting industry. Private coaching as well as classes. (818) 501-4734.
JOANNE BARON/D.W. BROWN STUDIO
The Joanne Baron/D.W. Brown Studio offers a variety of programs for the professional and select preprofessional actor, writer, director, and producer. Previous president of the Directors Guild of America and Oscar nominee Martha Coolidge says the studio is "renowned for training preprofessional actors and creating stars." Preprofessional programs include a six-week intensive and others. The studio also offers continuing education programs, including a master class, vital acting, classical style work, audition technique, character interpretation and script analysis, and a scene study lab for working actors, providing an intensive opportunity for actors ready to commit to the pursuit of excellence in their craft. It is among a handful of acting schools registered with the California Bureau of Private Postsecondary and Vocational Education. The studio also produces films using its talent (Perfume and Allie & Me) and offers on-set coaching for films, having coached Academy, Emmy, and Golden Globe winner Halle Berry. www.baronbrown.com. (310) 451-3311.
ANDREW BENNE STUDIO
The studio specializes in developing professional actors, with a focus on each actor's individual training needs to book paid acting work. "Currently several of my students are series regulars on major network shows," says Benne, who has been coaching professional actors since 1989 and has a stable of celebrity clientele. The intense training process is rooted in moment-to-moment work with an emphasis on human behavior, realistic relationships, and emotional preparation. Classes offer film-style improv "meaning custom improvs with detailed situations," written by Benne for his students' growth, professional scene study and authentic technique, private coaching, and industry shows. Free audit. New classes currently forming, beginning through professional levels. Fall special: technique classes, $150 per month. 4930 Lankershim Blvd., North Hollywood. www.andrewbenne.com. (818) 386-5867.
THE BERG STUDIO
Gregory Berger-Sobeck teaches the Yale School of Drama technique, which has trained Meryl Streep, Edward Norton, Sigourney Weaver, Jodie Foster, Liev Schreiber, Paul Giamatti, and Frances McDormand. Berger-Sobeck team-teaches with Meg Brogan, who holds an MFA from the Yale School of Drama. This ensures individualized attention to all students, as classes are kept very small. Class covers scene work, commercial and theatrical audition on-camera, cold reading, industry showcases, and guest speakers. Class meets twice a week, and every actor works every class. Berger has an MFA from Yale and has worked many years in New York as a private coach. He has numerous Broadway credits, as well as credits in film and television. The technique he teaches is "a systematic approach for identifying and personalizing a character's driving need/objective and engaging the actor — voice, body, mind, spirit — in its active pursuit. It is a repeatable step-by-step process ensuring results." All levels welcomed; however, the majority of students are working actors, and acceptance into the studio is very specific. www.thebergstudios.com. (323) 666-3382.
BEVERLY HILLS PLAYHOUSE
"The BHP is one of L.A.'s oldest and most respected acting schools," says executive director Allen Barton. The school is under the direction of renowned director and teacher Milton Katselas, a protégé of Elia Kazan and Joshua Logan. The BHP offers ongoing intensive scene study classes to instruct aspiring professionals in the areas of acting, career administration, and attitude. "Instruction focuses on identifying the goal of honest, authentic, moment-to-moment, behavior-oriented acting work, and finding each actor's individual way into that work, rather than on rote enforcement of a certain school of acting technique," says Barton. "High-quality, well-rehearsed scene study is emphasized, with exercises few and far between." No auditions, but an interview is required for admission. 254 S. Robertson Blvd., Beverly Hills, 90211. www.beverlyhillsplayhouse.com. interviewer@bhplayhouse.com. (310) 855-1556.
LARRY BIEDERMAN ACTING AND DIRECTING CLASSES
Biederman says his priority is to identify each theatre artist's unique skills, using and expressing that individuality more fully, then teaching them to objectively coach and evaluate themselves. For actors, he offers a scene study classes. His directing study is a favorite among actors who say they consider it a better acting class than an acting class. Directors and actors break down their crafts into new but basic principles that demystify the communication among director, actor, and audience. www.larrybiederman.net. (818) 486-6399.
BLACK NEXXUS STUDIO WORKOUT FOR THE STARS
Artistic director Susan Batson, author of the book Truth, says her technique's aim is to prepare the actor for today's challenges in the professional workforce. "Black Nexxus was created by the actor and for the actor," she says. Actors can drop in to this award-winning process six days per week, no preparation required. 6472 Santa Monica Blvd., 2nd fl., Los Angeles, CA 90038. www.blacknexxusinc.com. blacknexxus@sbcglobal.net. (323) 467-9987.
JAMES BOLT
Actor and teacher Bolt describes his approach to coaching actors as "the actor honoring the character's experience." Bolt is currently available by appointment to coach actors for specific auditions and acting jobs. www.introductiontoacting.com. (323) 559-9466.
STEPHEN BOOK ACTING WORKSHOP
Book's famous workshop in Hollywood is tailored for professionals and teaches improvisation technique, the use of improvisation while speaking scripted lines. Book is a former longtime faculty member at Juilliard and USC, has taught in London and Moscow, and served as the executive director of the Spolin Theater Game Center. Students have included Val Kilmer, George Carlin, Maura Tierney, David Boreanaz, Sanaa Lathan, Tate Donovan, Marg Helgenberger, Doug Savant, Carla Gugino, Christopher Titus, Mark Valley, and William Hurt, who has been quoted as saying, "Improvisation is essential to acting, and Book is a terrific teacher." Book's students have won Oscars, Tonys, and Emmys. He is the author of Book on Acting: Improvisation Technique for the Professional Actor in Film, Theatre, & Television and the new book The Actor Takes a Meeting: How to Interview Successfully With Agents, Managers, Producers, and Casting Directors. www.stephenbook.com. (323) 461-4263.
IVAN BORODIN
Borodin, who studied with Uta Hagen and Lee Strasberg and at NYU, teaches "intense acting" based in the Method, sensory work, etc., that, he says, "is identifiable by its uniqueness, not its homogeneity." Tue.-night quarterly classes, offered at Beverly Hills Adult School, are geared toward heightening actors' individual personalities, aiming for a fruitful blend of solid training and good instincts. "You learn the technique but nurture your talent first," he explains. "Learning isn't a passive thing." He also offers private coaching, with a specialty in dialect and accent reduction. www.ivanborodin.com. For a free Beverly Hills Adult School catalogue, call (310) 551-5150. For Borodin, (323) 882-1268.
TED BRUNETTI STUDIO
Brunetti was Uta Hagen's protégé for 20 years in NYC. He is on faculty at USC's School of Cinematic Arts, where he teaches graduate and undergraduate film directors, and is a guest in the USC Stark Program for Producers. He has been guest faculty for directors at the American Film Institute; invited guest of the Actors' Studio; a recipient of the National Endowment for the Arts Award for teaching; an Ovation-nominated director; and director for the company at the American Academy of Dramatic Arts, the North Carolina School of the Arts, Carnegie-Mellon, Bennington College, and many others. He worked several years at ABC Prime Time Casting in NYC, assisting Alexa Fogel and Bob Huber. He teaches master classes across the country at universities, colleges, and theatres. He was hand-selected by Hagen to be a successor and placed on the faculty of the HB Studio in NYC. Brunetti Studio offers on-camera acting classes, as well as coaching (auditions and on set), and tapings for auditions. Actor-teacher-coach Marilyn McIntyre also teaches on-camera workshops and classes. Brunetti also teaches the Business of Acting, as well as Advanced Scene Study with his colleague Howard Fine at the Howard Fine Acting Studio. Brunetti works with the major networks, studios, casting directors, agents, and managers, preparing their clients for roles on set/on location and for auditions. Enrollment is by interview/referral only. There is a limit of eight-12 actors per class to ensure individual attention. Auditors welcome. Private coaching. TedBrunettiStudio@TedBrunetti.com. (310) 663-3331.
GENE BUA ACTING FOR LIFE
Bua offers ongoing morning and evening classes at his Acting for Life Theatre in Burbank, specializing in deep emotional work for those who "dare to become more powerful in their art and in their lives." Bua says, "What I give is immediate and spontaneous, and has come from my work with actors, as a successful actor, teacher, and director." Associate instructors include Toni Bull Bua, Emilio Borelli, and Alan Feinstein. Bua is the award-winning director of the New York International Film Festival winner 348, and director-composer and co-writer of the award-winning musical Second Wind. Classes are filled mostly through industry recommendations or by interview and audition; private coaching when available. www.genebua.com. (818) 547-3810.
BOB BURGOS
An award-winning film-TV-theatre writer-director and a member of the Actors Studio Directors Unit, Burgos has worked on- and Off-Broadway and in theatres across the country. He has taught at NYU, the Art Center in Pasadena, Loyola Marymount University, and Chapman University, and has been an on-set acting coach on numerous films and television shows. He currently offers private coaching for auditions and training. (323) 653-5947.
RON BURRUS STUDIO AT THE ADLER ACADEMY
Burrus says he is the only technique teacher apprentice trained by Stella Adler. He taught with her for 10 years in NYC and L.A. before opening his own studio for film/TV workshops here 20 years ago. He offers a daytime foundation seminar in a six-week, Mon.-Thu., 10 a.m.-1 p.m. intensive. These intensives are conducted for eight months in L.A. and four months in NYC during the fall. Deb Aquila is guest teacher for the Business of Acting annual six-week seminar. Advanced classes include film character scenes, and on-camera auditioning. Business of Acting, held yearly, is conducted by Burrus and Aquila through Stella Adler Studio (NYC) and NYU. Like Adler, Burrus emphasizes imagination as an actor's primary tool and the releasing of talent through understanding and actions. Says Adler, "He is the best example of a teacher who can give you a technique for acting." Ron Burrus Studio, Adler Academy, 6773 Hollywood Blvd., 2nd flr., L.A. CA 90028. www.ronburrus.com. (323) 459-9619. Adler Academy: (323) 465-4446.
DIANA CASTLE
Artistic director of 2100 Square Feet, a creative space she established with producing director Steve Tietsort in 1995, Castle has been teaching and coaching actors for 15 years. Her ongoing scene study class emphasizes "a creative state of mind and the use of imagination." Six classes per week are available, with four taught by Castle and two by Tietsort; class size is limited to 30. An interview is required for admittance. No auditing. Castle says her classes and private coaching are "widely referred" by industry professionals. (323) 936-6818.
JUNE CHANDLER'S ACTORS WORKSHOP
This school has been teaching actors to launch careers and work up the "career ladder" for more than 20 years. Chandler and her staff of working professionals teach nearly 20 different classes allowing for individualized training programs and the development of well-rounded actors. "The experience is detailed and comprehensive as well as uniquely personal, with small classes, counseling, and focus on career administration, training, and guidance," says Chandler. Training is designed on a gradient starting with the beginning foundation classes: Nuts and Bolts of Acting Technique, Actors Image, and Commercials A-Z. Both the intermediate and advanced levels offer ongoing classes in commercials, improv, comedy, acting for the camera, cold reading, and scene study. Also available is a Master Class Audit. The master acting class is also a performing company. Showcases and performances are also held regularly for commercial and acting classes. Classes are held on weekends, on-camera, at Zydeco Casting in Studio City, onstage at the Sierra Madre Playhouse, and at the Victory Theatre in Burbank. The Young Actors Workshop Division has two workshop choices: Step Into the Industry (commercial) and Step Onto the Set (theatrical) — all on-camera, at Zydeco Casting. Young actors meet agents and casting directors in these classes. Classes are "reasonably priced" with special referral credit, discounts, payment plans, and credit card options. Free audits and career counseling are the first steps. www.junechan dler.com. (626) 355-4572. See ad on page 7-A.
THE VINCENT CHASE WORKSHOP
Former resident acting coach of MGM and Universal studios Vincent Chase, along with Royal Shakespeare alumnus and current working TV/film actor Morgan Sheppard, holds classes six days per week. Each student has 50-plus small-sized, mainly taped sessions available monthly at a current fixed rate of $360. These include scene study, cold reading labs and techniques, dialects and speech, commercials, comedy improv, camera techniques, acting theory, and industry seminars, plus private coaching for auditions and film assignments. (323) 851-4819. See ad on page 13-A.
SHARON CHATTEN
A member of the Actors Studio and the Ensemble Studio Theater, Chatten teaches ongoing classes for committed students looking for an acting class as a gymnasium for their craft. The five-hour weekly classes include relaxation, sensory work, scene study, improvisation, cold readings, and pilot-season prep. She also offers private coaching. Her high-profile client list is extensive — including Cameron Diaz, Matt Dillon, Vincent D'Onofrio, Marg Helgenberger, Keri Russell, and Ben Stiller. www.sharonchatten.com. (213) 486-4229.
CHRISTINNA CHAUNCEYON-CAMERA CLASSES
Chauncey's Eight-Week Intensive On-Camera Audition Workshop focuses on developing strong cold-read, audition, and on-camera skills specific to television. She says she teaches "from an insider perspective on what to do and what not to do to achieve success in the audition." She has more than 15 years' professional experience in front of and behind the camera as an associate to a major casting office for pilots and series. Class sizes are limited to maintain a high quality of study. Private coaching is also available. www.oncameraclasses.com. info@oncameraclasses.com. (818) 209-1755.
LILYAN CHAUVIN, DGA DIRECTOR
Chauvin, an actor, director, and writer who taught for 10 years at USC and two years at UCLA, offers an on-camera class for actors and directors, as well as a theory class. The on-camera class, which runs $275 for the first four weeks and $225 per following four weeks, strives to create "as close to a real on-the-set environment as possible," she says. The theory class is $40 a week and concentrates on scene breakdown, scene analysis, physical action, accents, cold reading, interviewing skills, and commercials. Auditing of the on-camera class is permitted for a $10 fee (donated to Children's Hospital). Chauvin is former vice president of Women in Film and currently heads WIF's directors workshop. Private coaching is available at $80 per hour. (323) 877-4988.
MICHAEL CHEKHOVACTING TECHNIQUE
This studio offers eight-week courses in Michael Chekhov's technique. www.themichaelchekhovstudio.org. (818) 238-0501.
DANIEL CHODOS
Chodos is a veteran of regional theatre and Hollywood and has taught at Dartmouth College and Temple University. He offers traditional scene study focusing on stage technique and on-camera technique, with periodic showcasing. Competitive fee schedule includes instruction outside class sessions. www.danielchodos.com. chodos@sbcglobal.net. (323) 422-5013.
SAM CHRISTENSEN STUDIOS
Christensen, a former casting director for M*A*S*H, teaches an ongoing class that features monologue work designed to give actors a working technique and enable them to put their personal stamp on any role. Classes are limited to 14 students. The cost is $240 per month, with an initial eight-week commitment required. Christensen has been teaching for 16 years and does not allow auditing. 10440 Burbank Blvd., North Hollywood. (818) 506-0783.
DIANE CHRISTIANSEN
Christiansen is currently acting/life coach on the TLC reality show Faking It and recently a guest director at CalArts. She is a master acting coach who offers professional classes and private coaching for kids, teens, and adults in North Hollywood and Valencia. If you are in and out of town, ask her about the "Pilot Hopping" package, designed to help you save while here for auditions. Christiansen says she has a dazzling list of alumni and also coaches on-set. She offers Biz Kidz, ScreenTeens, Reel Actors, and private coaching sessions for last-minute auditions for actors. www.dianechristiansen.com. (818) 523-8283.
THE IVANA CHUBBUCK STUDIO
Chubbuck has taught such actors as Brad Pitt, Jim Carrey, Charlize Theron, Matthew Perry, Jon Voight, Garry Shandling, Elisabeth Shue, Eriq La Salle, Kate Bosworth, Eva Mendes, Terrence Howard, and James Franco, and she received special thanks from Halle Berry at the Academy Awards for her work with the actor on Monster's Ball. Instructors Deryl Carroll, Chris Holder, Michael Monks, Tasha Smith, and Rebecca Kitt teach the introductory and advanced classes, and Chubbuck teaches the master scene study workshop. Her newest book, The Power of the Actor, features her own technique and can be purchased in most bookstores. Auditing is available on Thu. nights by appointment only, but expect a four- to five-week waiting period. 7201 Melrose Ave., Ste. 206, L.A. (323) 935-2100.
THE CIRCUS THEATRICALS STUDIO FOR ACTORS
Jack Stehlin, Circus Theatricals artistic director and award-winning actor-director, teaches advanced acting on Saturdays, 10 a.m.-1 p.m. The Studio is offered in conjunction with membership to the Circus Theatricals Studio Ensemble, the company's acting troupe. Using Stanislavsky's teachings as his guide, Stehlin's real-world approach combines his Juilliard School training with years of experience acting and directing. The Studio focuses on acting technique, voice, speech, movement, and text. Also in Studio, members are involved with the development of new plays, as well as work on Shakespeare and the classics. Studio is occasionally taught by stage-film actor Alfred Molina, a Circus Theatricals associate artist. Circus Theatricals Associate Artist-director Elise Robertson teaches scene study with performance showcase on Mondays, 7-10 p.m. This workshop focuses on the preparation and presentation of two-character scenes from classic and modern plays. The intent of the workshop is to enhance the actor's ability to work anywhere: in theatre, film, or television. At the end of each term (spring or fall), the actors present their scenes in a public presentation for friends, family, and industry guests. Admission to both classes is by audition/interview only. www.circustheatricals.com. (310) 226-6144. See ad on page 15-A.
JOEL COLMAN
Colman says he doesn't teach Stanislavsky or Strasberg methods, but he teaches a method called "Getting Work." He adds that he "teaches acting from a working director's viewpoint" and emphasizes comedy, voice correction, character analysis, timing, and auditioning. He gears his teaching toward goal-oriented actors who want one-on-one personal direction. He works with only 8-10 students at a time. Critiques from agents and other directors are included. One of his current graduates is Masiela Lusha who starred as the daughter on ABC's George Lopez. Colman will be concentrating exclusively on private coaching for most of the fall. www.professionalactingclass.com. For an audit appointment, call (310) 454-1959.
JEREMIAH COMEY STUDIOS
Comey has been teaching film acting and training actors in Hollywood for the past 30 years. He was awarded a Fulbright scholarship to conduct a workshop for writers, directors, and actors in New Zealand, and in doing so worked with Niki Caro, the director of Whale Rider. Comey was invited to teach a program for actors and directors in Singapore, Vancouver, and Greece in 2006. He has taught at AFI and the New York Academy of Film and guest-lectured at Loyola Marymount and UCLA, and he presently teaches at his own studio in Studio City. All classes are on-camera. He teaches his own approach called "The Art of Film Acting," which is also the title of his new book. Classes are held Mon.-Thu. nights and Wed. days. Beginning to advanced. Auditing is allowed with a fee that includes a copy of the book ($25 value). www.jeremiahcomey.com. (818) 248-4104.
SCOTT COLOMBY
Colomby's workshop has expanded its horizons. Originally conceived as a class geared toward the actor's personal growth within the confines of a scene study group, it has now added showcasing and production of plays. Colomby said his reasons are multifaceted: In his opinion, scene study class can limit an actor's spheres of concentration to himself, while working in a class on a play, then producing it, challenges an actor to explore his role from a larger perspective. Actors who appreciate this will start to understand the arc of their characters within a piece of writing — an awareness that should open up opportunities, in Colomby's view, because actors will better appreciate the intent of the writer, director, producer, and casting director. Auditing is encouraged. (323) 650-6472.
NICOLAS COSTER STUDIO
Coster's credits include nine Broadway shows, 24 Off-Broadway, 35 feature films, three prime-time leads, 75 guest-star appearances, nine MOWs, nine leads on soaps, three Emmy noms, and a Soap Opera Digest Award. He trained at the Royal Academy of Dramatic Art and the Neighborhood Playhouse, and with Lee Strasberg, Sanford Meisner, Milton Katselas, and Frank Silvera. He is currently adjunct professor at the University of Georgia. Work includes cold reading, scene study, exercises, and improvs; modern, musical, and classical for all levels; career-management challenges. Eighty-five percent of students working in 2006. Class limited to 15 students. $300 for eight sessions. Interview and commitment required. Private coaching available. www.nicolascoster.net (213) 952-5685.
CREATIVE COMBUSTION ACTING STUDIO
Director, actor, and acting coach Joshua Finkel, MFA, offers classes, as well as private and phone coaching, for actors and public speakers. All work is on-camera and audiotaped for later study. Classes and coaching are available for film/television acting, sitcom, cold reading technique, contemporary theatre, Shakespeare, musical theatre auditioning, college audition preparation, and corporate speaking presentation. All ages and all levels. Private studio in Valley Village, classes in North Hollywood. www.ccactingstudio.com. coach4actors@ aol.com. (310) 285-6777.
LINDSAY CROUSE
Crouse, an acclaimed star of film, television, and theatre, offers advanced acting classes and private coaching. (310) 573-6288.
LISA DALTON STUDIOS INC.
Lisa Dalton heads this studio based in Michael Chekhov's technique. She is an award-winning international actor, teacher, director, and producer. Dalton co-produced the documentary From Russia to Hollywood about Michael Chekhov, was an on-camera acting consultant for A&E's Spying on Myself pilot, co-founder of the International Michael Chekhov Association, and is on the teacher certification board of the National Michael Chekhov Association. She offers courses in technique, cold reading, on-camera commercials, dramatic and comedic scene study, career management, promotional skills, and soap opera. The studio is chaired by Jyl Shoaf and Matt Franklin. The approach is primarily founded in Chekhov, with strong body-mind-spirit holistic approach. Psychological Gesture, Imaginary Body and Centers, Atmospheres and other imagination-mind-body techniques created by Chekhov are merged with the Stanislavsky System of Analysis and Physical Actions. Private coaching, short-term, and ongoing classes for all levels, including acting teachers. Dalton splits her time between this studio and her new studio in Dallas. www.lisadaltonstudios .com lisa@lisadaltonstudios.com. www.chekhov.net info@chekhov.net (818) 761-5404.
SONIA DARMEI-LOPES AT EXCLUSIVE CASTING STUDIOS
Darmei-Lopes has taught for more than 15 years and has worked in casting with agents and managers, which gives her a unique insight into the business. She has worked as a professional actor in television, film, and theatre, and has coached hundreds of kids, many of whom have gone on to work professionally. Classes include commercial and theatrical, and are geared toward "turning the creative potential of the individual student into a successful audition." All classes include camera work, and Darmei-Lopes teaches all ages and levels. Private coaching is available. www.screen actorsstudio.com. (310) 358-5942.
ROBERT D'AVANZO
D'Avanzo describes his acting class at the Underground Theatre as a "dynamic and thorough scene study class where the actor works every week in a prepared scene." D'Avanzo says he seeks out "blood-and-guts actors" who want the "stamp of truth on everything they say and do." Class size is limited. "I have received a great deal of top-management- and agency-referred clients for instruction. As a result, I've been able to work with some of the industry's newest upcoming stars and celebrities. It's very rewarding witnessing their growth as an artist and success in the industry," says D'Avanzo. Work is based on the teachings of Uta Hagen. D'Avanzo also offers his on-camera cold reading class that he says gets actors to the next level in their careers. Call to schedule an audit. Scene study classes and on-camera cold reading classes are now at the Actors Group, 4378 Lankershim Blvd., Universal City. Private coaching. rgd37@adelphia.net. (818) 508-0723.
ALBERT DAYAN
"At last, an acting class about acting" is how Dayan describes his scene study classes, in Los Angeles and San Diego. Placing an emphasis on craft and not industry concerns, he directs his actors to address their bad habits and expand their range. Though familiar with the major acting techniques, he prefers to not emphasize any one of them. Instead, he addresses each actor individually, relying on a keen eye for honest work. Students are encouraged to work every session. "I don't teach you how to get the job," Dayan says. "I teach you to deserve it." Ten years' experience. Private coaching also available. adayan@earthlink.net. (818) 314-7540.
PHIL DE CHAMPLAIN THE STOP DREAMING ACTING STUDIO
De Champlain's coaching is based on his own experience as an actor, writer, and director for more than 15 years. Students discover what makes them unique inside. Ongoing adult classes, in Studio City, professionally prepare an actor for TV and film. The focus: on-camera auditioning, cold reading, improvisation, and movie and TV scene study. Students will master the invaluable "eye to brain" line-reading technique, says De Champlain. This technique physically and mentally trains the eye and the brain to work together in processing, delivering, and retaining dialogue, giving an actor confidence to retain a large amount of text. These film and TV workshops are geared for actors of all levels. Each actor will be challenged individually to reach their full potential, he says. "Giving the actor confidence is our goal!" Classes run in four-week sessions. Private tutorials are also available to Oakwood residents. www.stop dreamin.com (818) 500-0037.
JUDITH DOTY-MORSE
Doty-Morse offers a number of acting classes for all ages, beginning to advanced. A Stanford graduate and an actor with more than 150 roles on Broadway, Off-Broadway, in repertory, and in TV and film, she has been a teacher for 30 years and a coach on numerous TV series and MOWs. She offers an ongoing weekly workout for professionals to refresh and develop their craft. "This is a safe place to dare and to deepen techniques," says Doty-Morse. The cost is $180 per month, and an interview is required. Classes for adult beginners, and for teens and young people, are also available. She also offers private coaching. (818) 766-5424.
PIERO DUSA
Over the past 22 years, Dusa has trained many well-known working actors. In 1985 he founded the Piero Dusa Acting Conservatory and the Duality Playhouse in New York City; in 1996 he co-founded the Piero Dusa Acting Conservatory and the Promenade Playhouse in Santa Monica. Dusa also created Character Preference, Character Expression, and Character Pathology, and co-created Character Matrix — techniques that teach actors, writers, and directors new tools and insights on how to differentiate the action of the character from the actor's personal preferences. He has studied with Sanford Meisner, William Alderson, Stella Adler, Mikhail Tsoglin, and Thurman Scott. In 2006 Dusa split from his previous business partner and went on his own. He specializes in teaching actors how to get callbacks and how to be prepared when meeting an agent. His emphasis is on cold reading, film, monologue, commercial, and scene study technique. He works with all levels of actors. He is an accomplished award-winning writer. As a director, he directed the film No Promises and other theatrical productions throughout the country and in Edinburgh, Scotland. He is currently only offering private coaching and an eight-week on-camera/film audition/scene study class when time permits. www.pierodusa.tv. (310) 393-9378.
WAYNE C. DVORAK
Dvorak has been teaching for 20 years, has been a professional actor for 25 years, and holds a BFA and an MFA in theatre. He teaches the full two-year Meisner program, which is also a professional level for graduates. In addition to the Meisner technique, Dvorak emphasizes image packaging and business. Classes start at $165 per month. This class, Dvorak explains, focuses on the "art of acting, as well as on becoming a business professional." And, he adds, "I teach all of my own classes." He accepts 12 new students each Sept. and 12 each Jan. An interview and free audit are required. www.waynedvorak.com. (323) 462-5328.
STEVE EASTIN STUDIO
Eastin's studio in Toluca Lake offers evening and daytime ongoing classes for film and television actors with an emphasis on cold reading and audition technique. Classes are taught by veteran actor Eastin, who also teaches graduate directors at USC. In 2003 he appeared in Matchstick Men, Catch Me if You Can, and A Man Apart, and in 2006 he was in The Black Dahlia, with Hilary Swank; he has appeared in Austin Powers, Con Air, and Field of Dreams. On television, Eastin has made more than 200 guest-starring appearances, most recently on Saving Grace and Without a Trace. He has 20 years of teaching experience. Free audits are allowed, but admission to the classes, which are $225 a month, is by interview only. www.eastinstudio.com. (818) 980-9828.
DON EITNER and JAYNE TAINI
Don Eitner is the founder and artistic director of American Theatre Arts Conservatory Theatre and a member of the Directors Guild of America. Jayne Taini was a member of American Theatre Arts and an associate artistic director of Triad Ensemble in Seattle, and is a member of the Classical Theatre Lab and Circle X. She has been teaching for 24 years. Class work will emphasize the development and personalization of characters written by exciting and challenging playwrights. "Enrich your work by adding depth, economy, and truthfulness," they say. Ongoing classes are 7-11 p.m. at 5215 Lankershim Blvd., Studio B (upstairs), in North Hollywood. $125 per month; class limited to 16 students. Students are expected to work outside of class with their partner. Time is also spent on cold readings, play evaluation, and monologues. "We want to work with challenging material, so that your skills are honed up so that when you are given material with 'not a lot going on,' you can make it fly with your strong choices," they add. Eitner and Taini co-authored Symbols — Enriching Personalization for the Actor. Some experience required; students at similar levels will be partnered. Private coaching available. jayne.taini@gmail.com. (323) 661-7885.
ELEPHANT THEATRICAL TRAINING LAB
Elephant Stageworks is home to five working theatres, providing a unique opportunity for a practical acting education. With instructors who are working actors and directors with years of experience in the L.A. theatre and entertainment scene, actors are offered a professional and thoughtful approach to learning their craft. Teachers of classes and workshops include Producing Artistic Director Dave Fofi, Patrick Pankhurst, Chris Game, and Debra De Liso, as well as guest artists and industry pros. www.elephantstageworks.com. (323) 962-0046.
VAN EPPERSON
Epperson has been a working professional actor for more than two decades, with extensive film, TV, and stage credits, as well as directing credits. He offers on-camera cold reading and audition technique classes most Mondays, 7-10 p.m., at the ITA Workshop Academy, 10820 W. Washington Blvd., Culver City. Ongoing classes for adults, open to all levels. (310) 839-8311 for reservations. Private coaching available:
vanepperson@sbcglobal.net.
(310) 592-8675.
ALAN FEINSTEIN and PAUL TUERPÉ
Feinstein and Tuerpé, both veteran working actors, offer five ongoing classes which cover scene study from beginning to advanced, fundamental and emotional exercises, on-camera cold reading, and voice training. Feinstein says of their teaching: "I call the classes 'Emotion Into Action.' The classes emphasize freeing the actor's emotions for maximum creative results in a safe and supportive environment." Private coaching is available. Admission by interview only. www.feinstein-tuerpe.com. alfeinstein@msn.com. (323) 650-7766.
See ad on page 3-A
OTTO FELIX
Director, writer, producer, actor, and photographer Otto Felix has been teaching for more than 20 years. Film acting sessions for all levels include "lots of cold reading and memorization from feature film, TV, and cable movie scripts." Commercial workshops covering makeup, wardrobe, signing in, on-camera performance, personality, and self-confidence are also offered. Felix studied with Strasberg, Meisner, and Charles Conrad, and is the founder of Handicapped Artists, Performers and Partners Inc. He is currently producing and directing two of his scripted features. "The Film Actors Shop is the best place to jump-start a career, make connections, and get work," says Dwight Yoakam. Free auditing with an appointment. Film Actors Shop Theater/Studio, 10835 Santa Monica Blvd., Westwood. (310) 470-1939.
JD FERRANTINO
SCREEN ACTORS STUDIO
JD Ferrantino combines the Method with his own technique, which he developed working as a professional actor, director, and teacher for more than 15 years. In addition to teaching, he directs sessions for top casting directors, which gives him an inside look at the audition process. Using his exceptional training at the Actors Studio in NYC along with his vast professional experience, he brings a blend of auditioning and acting techniques to his workshops. Classes include on-camera technique, cold reading, scene analysis, improvisation, sensory work, and performance. His main focus is to help the actor book the job. Private coaching. www.screenactorsstudio.com (310) 358-5942.
HOWARD FINE ACTING STUDIO
Fine, who began his studio in 1985, is the former director of American Musical and Dramatic Academy's acting department, and he studied with the Moscow Art Theatre. Heidi Helen Davis, Laura Gardner, Ted Brunetti, and Marilyn McIntyre also teach classes. The curriculum includes Comprehensive Technique, Application to Scene Study, and The Relationship Between Homework and Rehearsal, then moves on to intermediate, advanced, and master scene study. The studio also offers Singing for Actors, with David Coury; Alexander Technique, taught by Jean-Louis Rodriguez and Kristof Konrad; Solo Performances, with Davis; Fade In: The Fundamentals of Screenwriting, with Laurence Rosenthal; Film and Television On-Camera Intensive: Being Directed on Set, with Brunetti; and Personalization: Emotional and Sensory Access Workshop, taught by McIntyre. An audit and industry referral are required. 1445 N. Las Palmas Ave., Hollywood. www.howardfine.com. (323) 962-1488.
FIRSTTAKE ACTING SCHOOL
The school offers a "holistic approach" to acting, including the psychological and the business elements of the profession. Taught in ongoing eight-week sessions. Culver City and San Francisco Bay Area. www.firsttake.org. (310) 364-0525.
MEGAN FOLEY & CHUCK MARRA
Megan Foley and Chuck Marra offer one-day commercial intensives for adults that cover all aspects of the commercial audition. These monthly classes are limited to 10 students
and are filmed for actors to review. www.meganfoleycasting.com.
(818) 216-9350.
NATALIE FORD ACTING STUDIO
"So many acting classes cheat the actor, because all the teacher is doing is directing them," says Ford. "Although it's obviously important to learn to follow direction, every actor needs a solid foundation of craft to build from. I teach acting from the inside out, so that my actors come from a place of truth. I teach a foundation that gives the actor strength, courage, and imagination." She offers scene study technique classes and specializes in private coaching for auditions or set support. "I teach actors how to make solid choices, to make them interesting, to tell the truth," Ford says. "After years behind the scenes in casting, I know how to give them the tools they need to create a competitive edge. I enroll career-minded students only. My students work hard onstage every class, and they make tremendous improvements very quickly." Class sizes are limited. Interview is required. Ford trained with Jean Shelton and at the American Conservatory Theater in San Francisco. She currently casts independent films and has a background in casting theatre and network television. She was also creator and executive producer of an annual celebrity one-act festival for charity.
nfactingstudios@aol.com. (310) 428-1840.
MARILYN FOX and
GAR CAMPBELL
Marilyn Fox, artistic director of Pacific Resident Theatre, and Gar Campbell, resident director and artistic associate at Pacific Resident Theatre, offer classes. Beginning/intermediate concentrates on scene study, cold reading, improvisation, and strengthening imagination. Sun. 11 a.m.-2 p.m., $140 per month. Advanced focuses on strengthening technique and ease in scene work, audition technique, text analysis, and Shakespeare. Mon. 7-10:30 p.m., $140 per month. (310) 301-3971, ext. 10#, or (310) 820-7122.
ELIZABETH GAMZA
Gamza says, "I have never met a human being who wasn't magnificent. If you're not as magnificent, full, and rich 'onstage' as you are offstage, something's not right." She "provides a safe environment for you to take risks; learn powerful, personal script analysis, and to leave your mark on your work." Her goal is "confident, self-sufficient actors who can do their job; they might collaborate with a director or coach, but they don't rely on them. I teach actors to use all the stuff people tell them to 'leave outside the door' for strong, satisfying auditions that get the job." Classes focus on scene study, cold reading, and audition technique, and she offers private and on-set coaching for all levels of actors. Actors work every class. Auditing allowed. www.elizabethgamza.com. (818) 481-2774.
LAURA GARDNER
Gardner trained with Carol Rosenfeld and Uta Hagen. Her acting credits include Broadway, Off-Broadway, regional theatre, national tours, film, and TV. Gardner teaches scene study and basic technique at the Howard Fine Acting Studio. Every few months she offers interview/audition intensive workshops. She also teaches actors with disabilities at Media Access. Auditing is permitted. Private coaching is available. www.lauragardner.org. (323) 957-4764.
JOHN GEGENHUBER
Gegenhuber conducts intensive workshops in Spolin Improvisation, created by the visionary teacher Viola Spolin. Gegenhuber, a veteran of 20 years on stage, screen, and television, says, "Spolin's training has influenced virtually every serious acting system in America today and is a prerequisite for improv comedy. As film and TV projects continue to use more improvised material, a command of these skills is essential." Emphasis is placed on applying improvisational techniques to scene work and audition technique. All levels are welcome. An interview is required. (213) 248-9478.
ELLEN GERSTEIN
ACTING WORKSHOP
"Actors need to make their work as specific as possible — to create what goes on before they say the line, as well as the subtext," says actor-writer-director-producer Gerstein, a member of the Actors Studio's actors unit and the writer-director unit. Her classes and coaching include acting technique, scene study, cold reading/auditioning, and in-depth script analysis. Her professional classes are kept small, and students work every week. Actors are encouraged to make strong choices and to take risks. Students are accepted by private interview. Gerstein also teaches a children's class and offers private coaching for all ages. (323) 852-0276.
GLORIA GIFFORD
CONSERVATORY FOR
THE PERFORMING ARTS
"We train professionals," says Gifford, who shares her 22 years of experience as a teacher and 30 years as a working actor with six years teaching directors and writers at the American Film Institute and five years at the Beverly Hills Playhouse. Among her many successful students: Patty Jenkins (Monster), Brian Dannelly (Saved), Taboo (Black Eyed Peas), Carlos Bernard (24), Gary Dourdan (CSI: Crime Scene Investigation), Kyle Massey (Cory in the House), Efren Ramirez (Napoleon Dynamite), and Bianca Lawson (Save the Last Dance). The GGC offers a master class for advanced scene study and an orientation/beginner class, as well as cold reading class, and celebrity speakers and directors, with links to top voice production and speech teachers. The GGC Company also produces plays, weekly staged readings, films, showcases, and an international film festival — The Rebel Planet Short Film Festival of
Hollywood, www.rebelplanet.com. Private coaching is available. www.gloriagifford
conservatory.com. (323) 465-4427.
SUSAN GIOSA'S
ACTING WORKSHOP
Award-winning stage actor and coach Giosa trained extensively with renowned acting teacher Larry Moss. Giosa is on Moss' list of recommended teachers. Geared to the serious performer, her ongoing classes focus on scene study, emotional memory work, sensory work, script analysis, and advanced character work. She believes the ability to tap into and use your full emotional instrument on demand is essential for achieving truthful and compelling work. She teaches a warm-up that "helps remove your fears and inhibitions and releases your full creative potential." Classes are kept small, creating an opportunity for students to work every session "in an intimate and supportive environment." She graduated magna cum laude with a B.A./M.A. in drama/theatre from NYC University, trained at RADA in London, and worked with numerous award-winning playwrights, directors, and actors, including Neil Simon, Jack O'Brien, John Tillinger, Vincent Gardenia, Joanne Woodward, Jerry Seinfeld, Shelley Long, and Dennis Franz. Some previous training is required. Audits are permitted. There are three levels of classes and a new session begins in April. Classes are held at the Santa Monica Playhouse. www.susangiosa.com. (310) 828-8544. See ad on page 21-A
BRUCE GLOVER
You might remember this veteran actor as Bond villain Mr. Wint in Diamonds Are Forever, Duffy Jack's pal in Chinatown, or Grady in the three Walking Tall films. He recently completed his 71st film, playing father to his son Crispin Glover, and his 74th film, Buffalo Bushido, in which he played three characters. Also a writer-director, he is preparing a film to star Crispin. "I've been there. I help actors break out," explains Glover. "I teach techniques, inner and outer, for the real world of professional acting without forgetting it's an art. Art should be scary and unpredictable. Great actors move and change even as the camera is rolling. They surprise as they allow themselves to be surprised. I will show you a way into dangerous acting." Former Newspaper Enterprise Association reporter Dick Kleiner wrote, "Glover may turn out to be the best, most original heavy of the '70s." Christopher Walken said of Glover, "Bruce helped me a great deal in my early days." Class or private coaching. Cold reading, auditions, tapes, accents, career counseling. (310) 398-2539.
THE GOBETTI-ORMENY
ACTING STUDIO
Maria Gobetti is a working director, producer, and actor with more than 25 years of teaching experience. A well-known director, she has directed the majority of plays at the Victory Theatre Center — many of them garnering critic's choice reviews from the major critics. She is a member of the DGA, with film and TV directing credits. Along with Tom Ormeny, she is artistic co-director of the Victory. The Victory's opening presentation was the world premiere of Beth Henley's The Miss Firecracker Contest, written when Henley was Gobetti's student. Ormeny is the 2001 Ovation Award winner for leadership in theatre. Gobetti and Ormeny teach ongoing acting classes, including a beginning class on basic Meisner techniques, a film and theatre scene study class for intermediate and advanced students, and an advanced character and comedy class with attention to on-camera techniques. "With two working theatres at the Victory Theatre Center, the emphasis is on the ability to realize moment-to-moment relationships in-depth and quickly," Gobetti says. Ron Howard has said, "They do the finest work as coaches and in their theatres." Classes are limited to 16 students and cost $260 per month. A free audit is required. Victory Theatre Center, 3326 W. Victory Blvd., Burbank.
www.thevictorytheatrecenter.org.
(818) 841-4404.
DAVID GROH
Groh has more than 40 years' experience as a working actor, with 12 No. 1 TV shows and starring roles in film and on Broadway. He has been teaching for 11 years at the Strasberg Institute, in N.Y. and L.A., and privately for three years. He offers scene study, Method acting exercises, improvisation, and character work, based on Strasberg and Meisner as well as his own techniques. All levels welcome. Classes are ongoing, $300 per month. No auditing. Requirements for acceptance are an interview, open heart and mind, and the desire to work hard. Private coaching available. West Hollywood. dlgroh@aol.com. (310) 487-0399 or (323) 848-8471.
NIKOLAI GUZOV
Guzov, a Russian acting teacher originally from St. Petersburg, says, "My intent is to make a teacher unnecessary for you — to provide you with tools to develop yourself within the profession as an independent artist, and to train you to perform on the set or stage with a strong, precise, and professional technique that consistently leads to inspired acting." Toward that end, he offers one private lesson and two group classes per week for $250 a month. guzovclass@yahoo.com.
(213) 448-7648.
MARGIE HABER STUDIOS
Margie Haber Studios offers on-camera audition technique and cold reading workshops. With more than 25 years of experience, Haber is an internationally renowned auditioning coach and has taught A-list Hollywood actors her technique that is based on her book, How to Get The Part Without Falling Apart. Among her clients: Brad Pitt, Halle Berry, Vince Vaughn, Heather Locklear, Kristin Davis, Mariska Hargitay, and Molly Sims. All of the studio's instructors train in Haber's method, Stop Acting and Start Living the Life of the Character. Levels are foundation, intermediate, and advanced. Actors begin with taking an "intensive" course at their level, followed by an ongoing course. Intensives $500-$650, ongoing $250. Class are 12 students maximum. Private coaching available. No audits. Before enrolling, students must attend orientations, held at the studio every Monday at 1:30 p.m.; bring a headshot and résumé. www.margiehaber.com. www.myspace.com/
margiehaberstudios. (310) 854-0870.
WENDY HAINES
IGNITE YOUR CAREER
WORKSHOPS
"Launch your career and achieve the level of success and fulfillment you desire," says Haines (ER, The West Wing, Art School Confidential, The Island). She says she has developed a system to master the "inner game" of succeeding as an actor. "Discover what holds you back, effectively move beyond what keeps you stuck, and set goals to achieve what you want," she says. Haines offers a one-day Ignite Your Career workshop four times a year, one-on-one career coaching, and a home-study version of her workshop. www.wendyhaines.com. (310) 395-3246.
JEFF HARDWICK CASTING
Hardwick was an agent for 13 years in New York and L.A., and he has been casting features, TV, and commercials for eight years. He offers an intensive commercial workshop and theatrical privates. His methodology is his own, and he describes it as "empowering yourself, with heavy emphasis on script interpretation and advanced audition techniques." He teaches all levels, specializing in advanced. No auditing. Acceptance by referral. 12439 Magnolia Blvd. #296, Studio City, CA 91607 (no drop-offs). (818) 752-9898.
LENA HARRIS STUDIO
Lena Harris is an award-winning actor and author. Her Actors Workshop is an on-camera video workshop where serious actors may sharpen their skills. The school also emphasizes work in dialects, impediments, emotional preparation, and audition techniques. Her new book, 25 Five-Minute Power Scenes, was recently published by Smith and Kraus. www.lenaharris.com. (310) 226-7034.
DANIEL HENNING
Artistic director-producer of the award-winning Blank Theatre Company, Henning teaches an ongoing scene study class at the 2nd Stage Theatre. He says, "This class focuses on unlocking your hidden potential through script and character analysis, voice and relaxation work, and applying the practicality of the work to get the job." Productions directed by Henning have been honored with numerous Ovation Awards, L.A. Drama Critics Circle Awards, Back Stage West Garland Awards, NAACP Theatre Award, and L.A. Weekly Awards. His actors have won many of these honors, including Dennis Christopher (Breaking the Code), Susan Egan (Hello Again), Peter Van Norden (Loot), Marcia Mitzman-Gaven (Chess), Nora Dunn and Gregory Jbara (Precious Sons), and more. Henning has directed many other noted actors, including Sarah Michelle Gellar, Noah Wyle, Molly Shannon, Richard Kline, Marcia Strassman, Nicholas Brendon, Daisy Eagan, Jeremy Sisto, Michelle Pawk, Douglas Sills, James Marsters, Kellie Martin, Sally Kellerman, Ricki Lake, and Edward Asner. classes@theblank.com. (323) 662-7734.
BRUCE HERMANN
Formerly of the Neighborhood Playhouse and winner of the 2005 Alumni Award for Distinguished Teaching at Ohio State University, Hermann offers scene study classes. He is also available for coaching. Now interviewing students. (310) 229-5250.
THE BERNARD HILLER
STUDIO
Hiller says he has designed his classes to achieve acting success. He has been an acting and dialect coach for more than 30 years. He trains professionals at his studio in Los Angeles and teaches master classes in London, Madrid, Paris, Rome, Tel Aviv, Athens, Munich, and Berlin. Recently he was the acting teacher on The Starlet and can be seen in a seven-part prime-time special for British TV, California Dreaming, based on his teachings. He says his techniques "teach actors to discover their unique quality and overcome any self-defeating behavior. I help actors to map out their strategy for a long and successful career. Actors will learn the latest acting technique using monologues, scene study, movement, and exercises." Hiller believes that success in show business is not an accident. He has started many careers in Hollywood including Cameron Diaz's, and he has worked with Billy Crystal and Richard Dreyfuss. In film, he has also worked with Jennifer Garner, Helen Mirren, and Michelle Pfeiffer. He has also appeared in many Broadway musicals and films alongside Julie Andrews, George Clooney, Kate Hudson, and Michelle Pfeiffer. The studio offers beginning, intermediate, and professional levels, as well as film/TV casting workshops. An introductory private lesson is required. Private coaching and commercial classes are also available. www.bernardhiller.com. (818) 781-8000.
BASIL HOFFMAN
Hoffman is a character actor best known for his work with distinguished film directors, including Mario Monicelli, Richard Benjamin, Peter Medak, Alan J. Pakula, and Academy Award winners Blake Edwards, Delbert Mann, Stanley Donen, Steven Spielberg, Sydney Pollack, Ron Howard, and Robert Redford. Hoffman is a longtime private acting teacher and lecturer at colleges and film schools including USC, AFI, and the Academie Libanaise des Beaux-Arts in Beirut, Lebanon. The author of Cold Reading and How to Be Good at It and Acting and How to Be Good at It, he offers private coaching and teaching by appointment only. (818) 247-0302.
JAMES HONG
Hong played Lo Pan in Big Trouble in Little China and principal roles in Blade Runner and Chinatown, as well as appearing in hundreds of other films and TV shows over 51 years in the industry. He began his career as a standup comic and trained Joseph Sargent of the Stella Adler School in NYC, Jeff Corey, David Alexander, and Tony Barr. He offers what he calls "intense training and analysis of your acting," primarily Stanislavsky-based, including scene study and "acting technique breakdown and improv." He says his exercises and work will be aimed at students' specific needs, with at least one opportunity to work each session. Hong Acting Studios also offers private, English/accent reduction, and personal career coaching. Currently located in Hollywood. www.jameshong.com. hongstudios@
jameshong.com. (323) 938-1490.
SANDRA K. HORNER
PERFORMANCE STUDIO
Horner began her 25-year career in NYC, where she trained directly with master teacher from the Group Theatre Robert Lewis. From there, she founded the Performance Studio in Minneapolis, and she has taught there, in NYC, and in L.A. for the past 15 years. Horner says she creates a supportive environment, in which she demystifies the Method and helps students build confidence through a solid understanding of the acting craft. This intensive study includes Method, "laying down the foundation"; Meisner technique, "strengthening your emotional expression"; and Lewis Script Analysis, "putting you in command of any text." Private coaching/directing available for marketing the actor and important auditions; affordable hourly rates. Horner also gives her students the opportunity to perform live in Wide Variety Theatre, an L.A. industry performance. The 48th production of WVT is Oct. 28 & 30, 8 p.m., at The Complex, 6476 Santa Monica Blvd., Hollywood; complimentary wine, cheese, and condoms. www.sandrakhorner.com. skhperformance@aol.com. (818) 997-6740.
BILL HOWEY
THE ACTOR'S MENU
WORKSHOP
Howey's workshops offer straightforward, in-depth, and honest evaluations. He trains actors to bring their own personality to their characters. His work is designed to uncover acting problems and provide solutions to those problems. In his classes and his private coaching, he uses the principals in his book, The Actor's Menu: A Character Preparation Handbook. Every actor works every night on scenes or monologues that are handed out to the actors. Audits may be scheduled with Carla, (818) 737-7941. www.billhowey.com. info@billhowey.com.
ANNE HULEGARD
Teaching one of the only "professional acting workshops of the South Bay," Hulegard is a professional actor, writer, director, and producer for stage, film, and television, with more than 14 years experience teaching acting. Her workshops include: scene study, improvisation, monologue, commercial, stage and camera work, and the business of acting. "Develop your craft, follow your dreams, face your fears, and feed your soul," says Hulegard. Workshops and private coaching are available. www.hulegard.com. (310) 621-6303.
HULL ACTORS STUDIO
The mother-daughter team of Lorrie and Dianne Hull offers continuous classes and short-term workshops for all levels. Lorrie has been an instructor for the American Film Institute and a senior faculty member for Lee Strasberg, and has been teaching acting for more than 50 years. Dianne is a member of the Actors Studio and a working actor in film, TV, and stage, including for director Elia Kazan. Their classes together are based on Kazan's techniques, as well as Lorrie's book, Strasberg's Method: A Practical Guide for Actors, Teachers, Directors, and her two-hour Method video/DVD, The Method: Based on Stanislavski and Strasberg. Classes cover relaxation, concentration, improvisation, sense memory, affective memory, learning the role, motivating and justifying behavior, breaking down the script, cold reading, audition techniques, and scene study. An interview is suggested before or after a free introductory class. Classes are limited to 10 students. Daily private lessons, as well as private coaching, accents, and accent reduction are also available. www.actors-studio.com/hull. lorriehull@yahoo.com. (310) 828-0632.
LAURA JAMES
James, an actor, teacher, director, and coach, created the Acting Workshop. She teaches and directs at the American Academy of Dramatic Arts, teaches at Theatre West, and directs at SAG Conservatory. She offers private coaching in cold readings and auditions. Her background includes TV, film, and theatre, virtually around the world. She has conducted acting workshops in Europe, San Francisco, and currently Los Angeles. "I let actors discover their innate voices and allow themselves to release the deep, wild exciting places that reside inside," she says. "I provide insights that empower one to communicate in a way that is specific, effective, powerful, and individual." Her teaching is a compilation of her training, which includes Strasberg, Hagen, Georges Bigot (le Teatre du Soleil), Shakespeare & Co., Viewpoints, etc. Interview required. (818) 562-3075.
JILL JARESS
Jaress offers career consultations, private acting classes, and audition prep. (310) 828-7814.
KIMBERLY JENTZEN
LIVING THE ART INSTITUTE
"Young people put so much of their energy into getting themselves in front of people, and they've got nothing to show," says Jentzen. "They need to invest in themselves." A coach for more than 19 years and an award-winning director, Jentzen incorporates Chekhov, Adler, and Meisner techniques along with insights from her own teachings. She says her style is tough yet encouraging, with on-the-mark specifics that build confidence in her students. Her classes offer professional training in cold reading, scene work, monologue work, on-camera training, and improv, with an emphasis on individual attention, using techniques to assist actors with their imagination, concentration, emotional range, choices, and performance consistency. Actors are accepted by interview only. Auditing allowed. Private coaching available. She also holds her Cold Reading Weekend Intensive regularly, as well as her Essence Weekend Intensive. Jentzen's book Acting With Impact will be available soon. www.kimberlyjentzen.com. kjentzen@yahoo.com.
(818) 779-7770. See ad on page 16-A
JROSE STUDIO
Jamie Rose has been a professional actor in film, television, and theatre for more than 25 years. Her teaching methods are eclectic and practical, drawing from her 12 years of study with renowned acting coach Roy London, extensive study of Meisner technique, and professional experience. She offers scene study, audition workshops, and private coaching to all levels. www.jrosestudio.com. info@jrosestudio.com. (323) 799-1183. See ad on page 14-A
DAVID KAGEN'S
SCHOOL OF FILM ACTING
The Carnegie Mellon-educated Kagen has been teaching and coaching around the world and on movie sets for more than 35 years. His highly successful students include Ted Danson and Alec Baldwin. He now offers ongoing on-camera classes in which students are guaranteed to work twice every class. His teaching faculty includes experienced working actors with professional acting training from Carnegie Mellon, NYU's graduate program at Tisch School of the Arts, and Yale School of Drama, among other acting conservatories. He also offers private coaching. Acceptance is by a one-and-a-half-hour paid on-camera working session. 6442 Coldwater Canyon Ave., Ste. 208, North Hollywood. www.davidkagen.com. (818) 752-9678. See ad on page 15-A
CANDY KANIECKI
(aka CANDY HERMAN)
Longtime celebrity coach Kaniecki conducts audition technique and cold reading classes and offers private coaching. Semesters are 10 weeks, ongoing, with entry at any time. One free introductory class/audit is offered. The initial series is $400, and discounts are available for future 10-packs of classes. (818) 753-5393 or (310) 656-7761.
EDDIE KEHLER
Kehler, who has been acting professionally for 20 years from New York City to Hollywood, says the objective of his class is "to teach actors how to take their work to the next level by delving into the given circumstances. So often, the actor is unaware of what to do in the rehearsal process. As a result, the actor is left to the mercy of others to tell them what to do. This class hopes to give the actor tools and experiences from which to draw to fire their imagination and take command of their choices." He teaches the rehearsal process, including scene study, character development, and how to prepare for performance, based in Stanislavsky and Meisner. He believes this work strengthens audition skills. Each student is guaranteed to work every class. Ongoing class is Mon. 7-11 p.m. $175 per month at the Gardner Stages. Intermediate to advanced levels. (310) 792-1232.
DENNIS LEE KELLY
Kelly says students in his audition workshop get the personal attention and feedback needed to improve their craft, allowing them to take risks in a supportive environment. Actors are onstage two times a night, and there's a new scene every week. All levels welcome. Ongoing classes. Private coaching available. www.renegadeactors.com.
(818) 823-1004 or (818) 508-8300.
DAPHNE KIRBY
TV/FILM/COMMERCIAL
ON-CAMERA WORKSHOPS
Daphne Kirby has been an acting coach in Los Angeles for 20 years, teaching on-camera cold reading workshops. She also casts commercials and works with her husband, Michael Kirby, a commercial director-producer. She says her classes are referred regularly by agents and managers. She has combined techniques garnered from working in TV/film/commercials for 30 years to give actors a competitive edge in booking work. She says her weekly classes refine skills needed to break through the barriers that sabotage actors during the audition process. Areas covered are: cold reading, Meisner training (she studied with Meisner in N.Y.), improv technique, nailing the callback, inspiring confidence, support in marketing strategies, and fine-tuning your look. Classes meet weekly in the Studio City area. Kids/teens on-camera classes Saturday mornings ($185 for four weeks). Private audition coaching available. Accepts credit cards. More information can be found in Larry Silverberg's book The Actor's Guide to Qualified Acting Coaches in Los Angeles. www.daphnekirby.com. (818) 769-9709.
JOHN KIRBY
As one of Hollywood's most prominent acting coaches, Kirby has shared his expertise in all media, including interviews on A&E's biography on Cameron Diaz, HBO, USA, Entertainment Tonight, E! Television, the Learning Annex, and ITV's Desperately Seeking Stardom. He says he has "great compassion and respect for the actor, bringing out remarkable results without destroying the actor's spirit." He offers three intensive scene study classes as well as a new young professional's class that are "extremely disciplined and require strong commitment," and which use Uta Hagen's fundamentals, with emphasis on exploring a character, script analysis, and finding the human condition. Classes are held at the John Kirby Studio, designed to give the actor the sense of working on a film set. Fees are $555 for 12 weeks for adult classes and $600 for 12 weeks for youth classes. Private coaching is available daily, as are on-camera commercials. jkcoaching@sbcglobal.net. (323) 467-7877.
KENT KLINEMAN
Klineman won a Tony Award as a member of the Broadway cast of Death of a Salesman, starring Brian Dennehy. He teaches at UCLA and has taught at many theatres and universities, including the Goodman School of Drama. He graduated from Princeton and then studied with Sanford Meisner at the Neighborhood Playhouse and with Kristin Linklater as a member of Shakespeare and Company. Klineman says, "The class is a safe, nurturing environment. I combine Meisner-based repetition and object work with Linklater voice work to enhance each student's creative impulses and produce truthful connection between scene partners." He also offers private coaching for singing, dialects, and accent reduction, as well as audition preparation. A free class audit can be scheduled by phone. www.kentklineman.com. (323) 665-6776.
LaVALLE ACTORS WORKSHOP
"Do his students work?" Dennis LaValle believes this is the question actors should ask when looking for a teacher. LaValle teaches an eclectic technique melded from more than 20 years of experience in stage, film, television, and commercial work. He explains, "It is important to learn specific techniques, but no one school of thought will suffice in all situations." He teaches a way of "creating a character that draws from the vast experiences that each individual actor possesses." Five-hour classes of between 12 and 15 students ensure that every student works every week. New students are required to participate in a free class audit during which they will work on a monologue. www.lavalleactorsworkshop.com.
(818) 788-2183.
THE RICHARD LAWSON STUDIOS
Lawson is an award-winning actor-director with 30 years' experience, having appeared in more than 50 films, 100 TV shows, and 50 plays. He has taught at the Beverly Hills Playhouse for 25 years. He offers a course titled "The On-Camera Audition and Cold Reading Class." All levels, taught in 12-week courses that must be started from the beginning; new classes are formed every four weeks. $350 per month. Advanced class offered for those completing the 12-week course, focused on administrating and manifesting the career goals that you set for yourself. Deposit required to reserve a place. No auditing. Private coaching available. 14431 Ventura Blvd., Ste. 576, Sherman Oaks.
www.richardlawsonstudios.com. richard@richard-lawson.com. (818) 793-8767.
NATALIA LAZARUS
Lazarus, founder of the Promenade Playhouse and Promenade Conservatory, is a graduate of the American Academy of Dramatic Arts, NYU film program, and the Sorbonne University in Paris, and has worked with some of Hollywood's top industry professionals as a private coach. She studied screenwriting under Syd Field and is one of the few authorized to teach his technique. She has directed numerous theatrical productions, as well as several short films. She says her directorial skills assist actors in sharpening audition techniques, preparation for shooting, and character interpretation and development. Lazarus co-developed the workbooks Character Preference and Character Expression and is working on the textbook The Essence of Acting. She has appeared on New York and Los Angeles stages; film credits include Across the Line, Side Bets, and Love It Is. On TV she has appeared on, among others, Passions, The Young and the Restless, You Be the Judge, and Port Charles, as well as national commercial and voiceover campaigns. She is fluent in English, Spanish, French, and Italian. (310) 656-8070, ext 14.
DAVID LeGRANT
STUDIO FOR ACTING
LeGrant has spent 60 years in show business, 50 years teaching — 28 in New York City and 22 in Studio City. He accepts students by interview only. (818) 506-0717.
DEBORAH LEMEN
Lemen is a working actor, teacher, writer, director, and producer, based in New York City and Los Angeles. She trained with George Morrison and Jack Waltzer in New York. In Los Angeles she studied in Ivana Chubbuck's the master class. Lemen has appeared in more than 50 plays in New York and Los Angeles, and in film, working opposite Rob Schneider, Seth Rogen, Patrick Swayze, and others. Film credits include Point Break, Deuce Bigalow: Male Gigolo, Whistlestop Girl, Lost Dog, Pineapple Express, and A Secret Thing. As a member of Filmmaker's Alliance, a collective made up of 300 filmmakers, Deborah has written and directed over a dozen films.
KEN LERNER STUDIO
Lerner, who began teaching for his mentor, the late Roy London, 18 years ago, offers ongoing cold reading and scene study classes and private coaching in a challenging but nurturing style. Lerner's students work in TV and film. Students get the benefit of his knowledge from his own acting experiences, spanning from Happy Days to Buffy the Vampire Slayer and beyond, combined with techniques from his teachers: Stella Adler, Peggy Feury, and London. For the first time, Lerner has incorporated cold reading into his Monday night scene study class. He also has a Tuesday morning cold reading class. Classes mix beginner to advanced, and cost $200-$250 a month; private coaching by appointment for $100 an hour. Free audits can be arranged. www.kenlerner.com.
(818) 753-7744. See ad on page 10-A
LESSAC SUMMER
VOICE AND BODY
TRAINING WORKSHOPS
For almost 40 years, these workshops have offered intensive training in voice, body, and text exploration. These programs are intended for those in performance, in education, in broadcasting, or in communications. Workshops range from one week to four weeks and are taught in an all-day format, 8 a.m.-8:30 p.m., with appropriate breaks. The next sessions will run in summer 2008. Undergraduate and graduate course credit is available. Applicants will be interviewed. www.lessacinstitute.com. Deb Kinghorn at deb.kinghorn@unh.edu.
(603) 862-1963. See ad on page 5-A
JAMES LEVINE
TYPECASTING INC.
Levine is a 20-year veteran of commercials and is now working as a commercial casting director. He teaches a commercial workshop. The class is four weeks, meeting Mon. nights. Everyone works on-camera each class. The focus is on audition skills, improv technique, making better choices, and booking work. $200. Space is limited. www.typecastinginc.com. (310) 775-6616.
J.D. LEWIS
THE ACTOR'S LAB
"He is the guru of acting coaches in this town. Studying with J.D. Lewis, you'll be most certainly on the road to success," says David Kirkpatrick, president of Paramount Pictures. Lewis was recently voted one of the best acting coaches in L.A. by Back Stage West readers. The Actor's Lab was established 15 years ago and is home to many working actors in Los Angeles. "Incorporation of the business of acting with the craft" is how working actor-director J.D. Lewis describes his training approach, which he offers in his ongoing cold reading, scene study, and career guidance classes. He offers private coaching and is known for coaching many well-known working actors. He teaches master-class levels only; other teachers conduct his beginning and intermediate classes. Says Gary Dontzig, executive producer of Murphy Brown and S Val Kilmer, Jack Nicholson, Joe Mantegna, and William H. Macy, and recently appeared in Mamet's series The Unit. Her scene study class meets Monday nights, 7-11 p.m. and costs $50 per class or $180 per month. Audits are available. Classes are held at the Egyptian Arena Theatre, a fully equipped 99-Seat theatre in Hollywood. www.natalijanogulich.com.
(323) 464-1222. See ad on page 3-A
ORANGE COUNTY PROFESSIONAL ACTORS WORKSHOP
Elizabeth Kent and Bob Edmiston teach young-actor classes designed to prepare the actor to compete on a professional level. The class covers all aspects of the acting process, including cold reading, scene study, emotional instrumental work, commercials, comedy, and improvisation, as well as career development. Edmiston has been in the industry for 45 years as a casting director and owner of First Artists Agency. Kent has worked in the industry for 25 years as an actor, casting director, and associate agent. (949) 675-3272.
JOE PALESE
Actor-director-writer Palese teaches ongoing beginning, intermediate, and advanced classes at the Actors Space, 14106 Magnolia Blvd., Sherman Oaks. He focuses on scene study, improv, cold reading, and sensory work. Acceptance is by interview, and an audit is permitted. Private coaching is available. www.theactorspace.com. (818) 754-4442.
PATRICK PANKHURST
THE LAB
Pankhurst is a Harvard-educated coach with 15 years of casting experience. He teaches an on-camera, character-driven technique, where actors work every class. Audits welcomed. ppankhurst@earthlink.net. (626) 398-1721.
JEFFERY PASSERO
A casting director, producer, director, actor, and teacher, Passero offers scene study and audition technique classes and private audition coaching. He has a successful feature film casting career of more than 50 movies, including Nicolas Cage's Sonny, Poison Ivy, The Ballad of Little Jo, The Stoned Age, Last Exit to Brooklyn, Frankie & Johnny Are Married, and, most recently, Expecting Love, with Robert Forester and Josh Leonard; Dark Honeymoon, with Daryl Hannah, Eric Roberts, and Roy Scheider; and The Sasquatch Dumpling Gang, with Justin Long for Kevin Spacey's Trigger Street Films, which won the Audience Award at Slamdance 2006. Passero's New York casting credits include The Doctor and Bonfire of the Vanities. He began his acting career at the Roundabout Theatre before taking over the casting there for two seasons. He trained as an actor with Terry Schreiber and Larry Moss, studied at HB Studios, has a BFA in theatre from Catholic University, and studied musical theatre with David Craig. All levels. Ongoing classes. Now offering Sat. and Thu. morning classes at the Victory Theatre in Burbank. Affordable prices. Auditing encouraged. www.jeffpassero.com. bluntproductions@aol.com. (818) 506-8400.
THE PERFORMER'S ACADEMY
Located in Laguna Hills, Orange County, the academy offers a variety of classes for all levels and ages, plus workshops and private coaching before auditions. 24310 Moulton Pkwy. Ste. I, Laguna Hills. www.performersacademy.net. performersacademy@sbcglobal.net. (949) 609-1600.
TIM PHILLIPS STUDIO — L.A.
Phillips worked as an actor with Meryl Streep, Robert Duvall, and Klaus Maria Brandauer, and he ignited the careers of Wendy Malick, Nancy Travis, and Richard Schiff, to name a few. He was one of the acting teachers of famed five-time Oscar-winning coach Larry Moss, who said, "Tim taught me to be more specific than I ever knew I could be," in his book The Intent to Live. Phillips says his "Sherlock Holmesing of the text" is the foundation of his audition technique. Phillips has coached more than 10,000 auditions in the last 24 years. He currently has two ongoing audition classes, an on-camera class, and free monthly lectures. Ninety-two percent of his students booked the auditions they brought into class in 2006. Interview or referral required for all classes and free audits are by invitation only. Private coaching sessions available. www.timphillipsstudio.com.
(310) 772-8262.
MIKE POINTER
CASTING AGENT
Pointer offers a free commercial class that will evaluate your skills, provide on-camera exercises, and discuss what CDs look for. www.heyi
sawyourcommerical.com. (323) 939-4612.
HOLLY POWELL STUDIOS
Emmy Award-winning casting director Holly Powell conducts audition workshops, weekend intensives, private coaching, career consultation, and one-on-one private workshops. Her approach simulates the audition process, taking the actor through the preread, callback, studio read, and network test. She reads with each actor as the casting director, and the other actors act as producers to allow actors the experience from both sides of the audition process. hollypowellcasting@yahoo.com. www.hollypowellstudios.com.
(818) 377-4588.
RANDOLPH STUDIO
FOR ACTOR TRAINING
Kate Randolph runs her own studio in Hollywood, teaching classes at all levels: beginning, intermediate, and pro. Concrete, universal tools are taught, "enabling each student to come away with a usable, practical technique to book the job, and to know what to do once you've booked it." Her emphasis is on finding joy in the work, "getting out of the head and into the heart...and soul." She insists on a class environment that is supportive and nurturing, at the same time pushing each actor to take risks and go beyond perceived limitations. She draws on her varied training with Uta Hagen, Stella Adler, Michael Moriarty, and the London Academy of Music and Dramatic Art. Her most recent influence is noted Russian master teacher Leonid Anisimov, who she says "has brought Stanislavsky's system back to life in a fresh, powerful, palpable way...an acting technique for a new century." Classes are small to facilitate individual attention. Every student works each session. Scene study class culminates in a two-night industry showcase performed at a reputable L.A. theatre venue. Randolph has been acting, teaching, and directing in L.A. and New York for more than 25 years. She has directed or coached such well-known artists as Bobby Costanzo, Bruce Davison, Julie Harris, Ron Perlman, Pamela Reed, Nancy Travis, Sherri Shepherd, and John Randolph. She also coaches privately for audition prep and/or monologue and scene work. She is seeking serious actors who are eager to learn and practice a craft. randolphstudio4actors@adelphia.net. (323) 882-6669.
ROB REECE
ACTORS WORKSHOP
Rob Reece is a 37-year veteran of film, TV, and theatre. Based in Los Angeles with classes in San Francisco, Reece teaches Progressive Method Acting, which he describes as "in-depth instrument work, craft tools described and demonstrated, understanding tension, inspiration, character work, script analysis, and the unconscious creative process." His class also includes scene work and exposure to a major casting director. Reece is a lifetime member of the Actors Studio and has worked with Lee Strasberg, Jonathan Demme, Clint Eastwood, Sydney Pollack, Mark Rydell, Martin Landau, and John Sturges. Free audit. (310) 859-9696.
3210 FILMS INC.'S
THE REEL INSTITUTE
The Institute offers its own approach to the realities of film acting. Rather than scene study or acting technique, students' training will involve small master classes, during which students are filmed each week on a movie set. Each will act out scenes in coverage and be directed by a Hollywood writer-director-producer and working production team. Each week involves shooting a scene and a review and critique of the previous week's edited footage. There will be call times, and students will sit with the director and editor once during the course to better understand performance from the people who choose the takes. Upon completion, students will receive a DVD reel of highlights of their team's scenes. www.thereelinstitute.com. (310) 479-6400.
DALE REHFELD
Rehfeld combines a cold reading/acting class with a hands-on showcase in an effort to create "a supportive, intimate workshop setting." Invited guests include top filmmakers, producers, and casting directors from television and feature films. Rehfeld says she comes "highly recommended" by casting director Kerry Barden, whose credits include Boys Don't Cry, Shakespeare in Love, Peter Pan, and Sex and the City. Rehfeld is currently the executive producer of the television show Celebrity Autobiography on the Bravo Network and was a talent consultant for the G4 Network. She recently coached on the feature film Within. She also has a Pros and Kids youth division for children and teens. Private coaching is available. www.daleyclass.com. (818) 986-9733.
BRIAN REISE ACTING STUDIOS
Reise's acting classes specialize in cold reading for beginners through professional levels. The focus of the classes is on the reality of the acting business, teaching actors how to develop their acting skills so they can audition more effectively, book jobs, get agents, and guide themselves in their careers. Actors work on scenes geared toward film and television. Ongoing classes are held in the afternoons and evenings. Reise offers bimonthly orientations for admittance into classes. www.brianreise.com. (323) 874-5593.
LISA ROBERTSON
Robertson is a well-known coach for feature film and television. She most recently was on set with Eddie Izzard for the first season of FX's The Riches, and Ocean's 13, and she recently completed work on Valkyrie, starring Tom Cruise. She has also coached lead roles in the upcoming Russell Crowe film Tenderness and Frank Darabont's new feature, The Mist. She has actors working on most major TV dramas and sitcoms. A protégé of Larry Moss, with whom she trained for nine years, she offers actors a variety of tools and techniques to release their work. Intermediate to professional levels. Ongoing scene-study/technique class, emphasis on stage and film, $210 per month. Weekend on-camera audition intensives. Requirements for acceptance: actor suitability for class assessed after class audit. Audit is mandatory; headshot and résumé required on audit. Professional referral helpful. Studio: 8801 Cashio St., L.A. Private coaching available, price upon request, Brentwood location.
www.lisarobertsonstudio.com. info.lisa
robertson@earthlink.net. (310) 367-4136.
ALEXIA ROBINSON STUDIO
Students can learn how to get results with award-winning actor Robinson. With more than 20 years of industry experience, this protégé of legendary coach Roy London has been teaching for more than 10 years. Film credits include The Nutty Professor, Candyman III, MacArthur Park, and Total Recall. Television credits include series regular roles on The Young and the Restless, Savannah, and Good News. Featured on E! Entertainment, this school offers scene study for adults, kids, and teens. A free audit of the scene study class is offered. www.alexiarobinsonstudio.com.
(818) 779-1118.
STUART ROGERS' ACTING STUDIO
Rogers has taught for the last 10 years. Current and former students are network- and cable-television regulars, acting on Broadway and performing in big-budget feature films. His students have won Emmys, Golden Globes, and Tony Awards. He offers scene study for all levels. Classes are ongoing. Private coaching is available. 5267 Lankershim Blvd., North Hollywood. www.stuartrogersstudios.com. (818) 763-3232.
AL ROSSI
Rossi, a veteran actor-director, is one of the most respected acting teacher-coaches in Los Angeles. Among those he has directed or coached: Martin Sheen, Scott Glenn, Paul Winfield, Cindy Williams, Ed Asner, Joan Van Ark, John Ritter, Faith Prince, Steve Allen, Louise Sorel, Hugh O' Brian, John Vickery, Justin Tanner, Laurel Green, Sabin Epstein, and Jonathan Estrin, among many others. He is head of acting at LACC's Theatre Academy, the oldest continuous actor-training program on the West Coast. His private classes have no more than 12 actors, and he does individual coaching for film, TV, and theatre auditions. His mentor was Sir Tyrone Guthrie in Minneapolis, when Rossi was a charter member of the theatre there. Acting Shakespeare is a specialty. (818) 902-1538 or (323) 953-4000, ext. 2975.
STAN ROTH
THE ACTOR'S COACH
Roth teaches weekly, semiprivate, two-hour, on-camera cold reading/scene study classes, ensuring that every student works the entire time he or she is in class. Actors are paired according to their level of ability and experience; classes are scheduled weekdays and evenings at his studio in the West Hollywood area. Additionally, private coaching sessions for auditions are scheduled by appointment. Students at all levels of experience are considered by initial interview. Roth has taught acting and prepared actors for auditions for the past 25 years, specializing in cold reading technique. Formerly an actor, he is an established director with several successful theatre productions to his credit. In addition to his ongoing private classes, he has served on the faculties of the American Academy of Dramatic Arts, Theatre of Arts Academy, the Denver Center Theatre Academy, South Coast Rep, UCLA, Santa Monica College, Diane Hardin's Young Actors Space, and the Acting Corps. Former students include Leonardo DiCaprio, Toby Maguire, and Jeremy Davies. Rather than restrict his teaching to one exclusive philosophy or method, he says his is a "no-nonsense, practical approach geared to each actor's specific needs and designed to develop the actor's ability to implement reliable, consistent techniques, applicable in any acting or audition situation." www.stanroth.com. (323) 930-1050.
THE SACRED ACTOR:
THE UN-LA CLASS
Josh Galitsky, M.A., tells us he is a "vibrant, humorous, and empathetic acting teacher-director," who uses his 15 years of training and therapeutic skills to guide theatre artists in the mastery of their art and craft. He uses his own methodology, The Process, to help each actor draw on his or her individual strengths and realize full potential for creative freedom and expression in a safe, fun, nonjudgmental atmosphere. All levels welcome. One-on-one coaching available. The Lounge Theater, 6201 Santa Monica Blvd., L.A. Free orientation, which can be arranged through www.sacredactor.com. josh@sacredactor.com. (310) 392-8212. See ad on page 19-A
JOE SALAZAR
Salazar says he teaches because he wants his students to work. He offers ongoing beginning/intermediate and advanced classes. He is interested in working with only those actors who plan to start or continue their acting careers and are willing to put in the work required to do so. His classes focus on scene study, monologue work, character creation, improvisational skills, and audition techniques that are designed to create the environment of auditions. He also offers an on-camera class. Class size is kept small so that each individual is guaranteed three opportunities to act in each class. Salazar is an award-winning director with more than 20 years of teaching experience. He is the artistic director of the McCadden Place Theatre in Hollywood, where the classes are held. Private coaching offered. Auditing allowed. Rates are kept reasonable.
(323) 882-6433.
SANTA MONICA
PLAYHOUSE ACTORS' WORKSHOP
"To the actor," says Chris DeCarlo, " 'class' is that special environment we create for ourselves in which we may practice the ritual of discovering our creative being." That's the kind of environment DeCarlo strives to create at the Santa Monica Playhouse (where he is co-artistic director) in this eight-week workshop that uses improv to teach actors to make powerful and immediate choices for auditions, as well as performance work, by unleashing creativity, developing exciting characters, and conquering the critic within. He is entering his 38th year as teacher of the workshop. Acceptance to classes is by interview. He also offers private coaching. 1211 Fourth St., Santa Monica. (310) 394-9779, ext. 673.
DAVID NATHAN
SCHWARTZ
According to Schwartz, "Like any other muscle, the acting muscle has to be continually exercised or it atrophies. This actors' gym focuses on developing and honing a set of acting tools to get noticed, stay sharp, and get the job." Schwartz adds that the class includes practical applications and a positive environment for working actors who want to work. Each week students work on current TV and film scenes and by combining an eclectic mix of techniques, the actor develops and defines his or her individual set of flexible and pragmatic approaches to acting and the auditioning process. Past and current students include an Emmy Award winner, working actors, theatre actors adjusting to film and TV work, and beginners. Past/present faculty members: L.A. County High School for the Arts, Santa Monica College, L.A. Theatre Sports, American Conservatory Theatre, American Academy of Dramatic Arts, Hollywood Acting Corps, and others. Cold reading classes, private audition coaching, and on-set coaching are available. www.davidnathanschwartz .com. david@davidnathanschwartz.com.
(310) 435-4322.
SCOTT SEDITA
ACTING STUDIOS
Sedita, the resident acting coach on the E! series Fight for Fame and author of the book The Eight Characters of Comedy, says his studio is where "the actor's craft and career come together." He was a former agent and developed the careers of Courteney Cox, Matt LeBlanc, and Christopher Meloni, among others. As an acting coach for many years, he has worked with such talents as Josh Duhamel, Jennifer Finnigan, and Brandon Routh. Although he teaches comedy and drama, Sedita is best known for his on-camera sitcom classes. Students are required to first take his one-day comedy intensive, then are placed in an ongoing on-camera sitcom class with Todd Rohrbacher. Sedita's master class is a professional audition technique class, in which well-known industry guests are invited to teach and share their insights about the auditioning process. Scott Tiler teaches Nuts and Bolts (an introduction to TV and film acting) and the intermediate on-camera TV and film drama class. Casting director Josh Rappaport teaches the on-camera commercial intensive. Jorge Luis-Pallo teaches the on-camera
teen class. Elizabeth Bauman teaches the on-camera kids workshop, and Patrick Munoz
provides training in voice and speech. www.scottseditaacting.com. (323) 465-6152.
RICHARD SEYD
ACTING STUDIO
"Richard Seyd knows what he's doing. You cannot do better," says Peter Coyote. "If you find you're often the best actor in an overcrowded class where you only work once every two or three weeks, make a change," says Seyd. "In our ongoing labs you will be able to work on every aspect of your craft. There is a maximum of 12 actors per class, so you work every week. We treat you like a professional and not like just another student. If you take your craft seriously, this is the studio for you." Auditing class is free. www.seydways.com. studio@seydways.com. (323) 668-1475.
SIGNATURE
STUDIOS L.A.
Signature Studios L.A. offers workshops that feature top-level industry professionals, including casting directors from major network TV shows and feature films, talent agents, managers, and TV and film directors. Each workshop offers an actor the opportunity to perform and be critiqued or redirected by the industry guest, as well as a Q&A regarding the guests' experiences within their fields. Cold reading audition is required for admittance. Audit allowed. Workshops average $32-$38. 3800 Barham Blvd., Ste. 101. L.A.
www.signaturestudiosla.com. (323) 850-7717.
MELISSA SKOFF
Casting director Skoff teaches cold reading and audition technique classes for working and advanced actors. She has cast more than 100 feature films, MOWs, pilots, and series. In 2001 she was named among Hollywood's Top 20 TV Casting Directors by Ross Reports. Classes are purchased by the month; an audition is required. Skoff also specializes in private coaching. Her experience covers drama and comedy, including sketch comedy. There is an emphasis on improvisation in the class, and she has worked with many well-known comics, singers, and actors. Skoff has been a casting executive at Warner Bros. and Fox Broadcasting, as well as casting independently. Skoff says she's been able to spot talent since she was in school and loves developing promising actors and watching them rise to the top. She has cast such stars as Jennifer Aniston, David Spade, Lauren Graham, Harry Hamlin, Vince Vaughn, and Michelle Pfeiffer early in their careers. She says she creates a positive environment that encourages actors to challenge their skills and make exciting choices. The class is frequently visited by several industry professionals who work with the students. Skoff also works with children and young adults. She holds a B.A. in theatre from UCLA. www.melissaskoff.com. (818) 760-2058.
SARAH J.
SIMMONS
Along with cold reading and scene study, Sarah teaches a "First Stop" class designed for actors new in town or actors who need to get on track with their career goals. A professional auditor and judge in the all-state school competitions, Simmons says you will be taught the specific guidelines required by CD workshops and how to shine. (818) 720-4318.
MILLIE SLAVIN
Slavin says, "One of my strengths is the ability to quickly assess the needs of the actors in order for them to dynamically bring to life any given character. I work in a highly individualized and detailed manner so [actors] may achieve the skill and confidence necessary to set them apart and enable them to compete at the highest level." She is a veteran of New York theatre, television, and film. Among her achievements is a Cable ACE Award nomination for best actress for her work in HBO's series Sessions. Her training includes extensive study with Uta Hagen and Roy London. Slavin says she is regularly sought after as an acting coach for projects in all of the current media. She offers a variety of services for group or private instruction, including scene study, technique, cold reading, and preparation for auditions. She also coaches actors who are currently engaged in television, film, and theatre projects. (310) 582-3485.
SOUTH COAST
REPERTORY
This respected Orange County theatre has an extensive education program through the Theatre Conservatory, directed by Hisa Takakuwa. The Conservatory includes a five-year Youth and Teen Program, with its introductory Summer Theatre Workshop. The adult program for those 18 and older offers weekly evening classes in beginning through advanced acting, improvisation, acting for the camera, musical theatre, and playwriting. The four acting levels take students from the fundamentals through advanced technique, including individual instruction in performance, scene work, characterization, and script analysis. The Professional Intensive Program is an eight-week summer course for serious career actors, who are accepted through audition. Classes include audition technique, script analysis, voice, Shakespeare, and physical characterization. The director of the Professional Intensive Program is LADCC winner Karen Hensel, who teaches alongside a staff of seasoned professionals. (714) 708-5577. See ad on page 1-A
AARON SPEISER
ACTING STUDIO
According to Speiser, his expertise in teaching has helped aspiring actors for more than 26 years. He coaches many well-known actors, including Academy Award nominee Virginia Madsen, Will Smith, Jennifer Lopez, LL Cool J, Shawn and Marlon Wayans, and others. He has also coached Mandy Moore, The Rock, Brooke Shields, and Jeff Foxworthy. He says that his talent and knowledge of the acting craft and the business of acting enable him to assist many directors and producers of movies and television. "My approach is specifically designed for professional actors, or actors who want to be professional," Speiser says. "It's very specific and no-nonsense." His ongoing classes are divided into four levels: an open-invitation beginning technique class, an intermediate scene study class, an advanced scene study class, and an invitation-only master class. One audit is allowed. Other teachers include Fred Tucker, Susan Rumor, and Michael Fontaine. There are children's and teen acting classes taught by Lisa Picotte. He also offers career counseling, private coaching, and on-set coaching. Samples of Speiser teaching can be viewed at www.aaronspeiser.com/video.html. 1644 S. La Cienega Blvd., L.A. (310) 399-4567. See ad on page 8-A
STEPPENWOLF WEST
Jeff Perry and Tom Irwin of Steppenwolf are forming classes for fall 2007.
www.stepclasseswest.com.
ERIC STONE
HOLLYWOOD ACTORS STUDIO and THE ACTING PLACE
The Hollywood Actors Studio says it is a complete professional training ground, preparing actors for film, television, stage, commercials, and offering special development programs in voiceovers. Stone has an extensive background as a professional actor and director in theatre and multimedia; he has been teaching actors professionally since 1983. He says he's a talent developer and that many of his students work and have gone on to successful careers, such as Cole Hauser (School Ties, Paparazzi). He studied with Uta Hagen, Herbert Berghof, Lee Strasberg, Stella Adler, and William Hickey, and is well-versed in Michael Chekhov's approach to acting. "Helping individuals to get in touch with their talent and potential has become a passion and an essential part of my life. Freeing the artist-actor within is what my work is all about," he says. Open to all levels. Intensive private training and one-on-one workshops have become the course's main focus. Cold reading scene study, and performance, film and TV technique, in-depth character work, improvisation skills, scene study, self-expression, and creative freedom. 8879 W. Pico Blvd., Ste. 4, L.A. 90035.
www.actingconnection.com. Studio: (310) 205-9219. Voicemail: (323) 460-2580. Toll-free: (877) 591-5400.
STUDIO C — JOHN COPPOLA and MICHAEL SONNTAG
This all-encompassing acting studio offers a curriculum of acting classes, career-related seminars, and workshops. Teachers are industry professionals who use a formula that trains each actor to use and market his or her individual talents, assets, and personality.
www.studiocartists.com. (323) 988-1175.
JOHN SWANBECK
Director of The Big Kahuna, starring Kevin Spacey and Danny DeVito, Swanbeck offers classes limited to five people. Instruction includes how to command the camera, and how to be more powerful onscreen. (310) 722-8463.
JOHN SUDOL ACTING STUDIOS
Located in Studio City and soon to open a Westwood location for kids and teens, this is an industry-recognized training and career development studio for actors of all levels. It provides commercial and theatrical training, career guidance, one-on-one coaching, and the opportunity to build relationships and network with fellow actors in an intimate setting. The studio offers a full commercial-training program that includes an online agent- and manager showcase. The theatrical program includes: on-camera theatrical audition technique with scene study, acting exercise classes, personal career development, private coaching, and a monthly casting director showcase. The studio will also begin offering commercial and improvisation classes for kids and teens starting in fall 2007. The Give A Hand community service project offers tuition assistance in exchange for volunteer work with local charities. Free commercial and theatrical seminars are available. www.johnsudolstudio.com. (818) 505-1223.
PAUL SYLVAN
Sylvan leads an ongoing "no b.s." acting workshop in which he emphasizes "see the character, be the character" and "keep it simple, make it real." The workshop meets Thu. nights, and free auditing is welcome. Explains Sylvan, "I do not teach Method acting. Pretending you're a tree or a fish or glue has nothing to do with what happens between 'action' and 'cut.' " www.paulsylvan.com. mail@paulsylvan.com.
THEATRE GROUP STUDIO
Theatre Group Studio Los Angeles teaches Method acting using the technique of objective, problem, and action, along with the "inner creative state," "super objective," and "core" as defined by Stanislavsky. The three-course program includes the use of emotional memory, concentration, communion, adaptation, and restraint. Beginning to advanced levels, day and evening classes offered. Interview required. 2635 S. Robertson, L.A. www.theatregroupstudio.com.
(310) 839-9771. See ad on page 21-A
THEATRE WEST
ASSOCIATE PROGRAM
This program provides a weekly three-hour class conducted by Laura James, professional director-teacher-actor. Theatre West has been a professional actor-membership theatre for approximately 45 years. As an associate member, in lieu of regular tuition, a work-trade of 10 hours per month plus a $10 monthly fee are required. Work-trade consists of chores around the theatre: mailings, cleaning, ushering, etc. Added benefits as an associate may include: eligibility for casting in main-stage productions, possible casting in readings for writers workshops and other workshops. The class is geared to develop actors at all levels, and the approach encompasses eclectic techniques and is primarily Stanislavsky oriented. An audition is required. 3333 Cahuenga Blvd. West, L.A. (818) 562-3075.
TOM TODOROFF STUDIO
"Are you ready to change your life?" asks Tom Todoroff. "Train with those who have manifested professional work themselves." He says his actor training will put you on track and provide you with a personalized road map to reach your highest potential. He has directed, coached, produced for, or acted with Harrison Ford, Tommy Lee Jones, Kevin Costner, Helen Hunt, Samuel L. Jackson, Gwyneth Paltrow, and Liam Neeson, to name a few. Evening and daytime classes available in what Todoroff describes as a uniquely supportive environment. Actors work on scenes, monologues, audition pieces, cold reading, and on-camera technique. www.tomtodoroff.com. (310) 428-3388.
TONY TORRISI'S
ACTING WORKSHOP
A member of the Actors Studio, having studied with in New York, Torrisi came West to work in TV. A 35-year acting veteran, he has been coaching fellow actors for 12 years and now teaches small ongoing classes in West L.A., covering cold reading, improvisation, scene work, and camera technique, for "a well-rounded approach." Classes are $125 a month or $35 per class, and audits are okay. He also offers private coaching for $30 an hour. Torrisi says, "I don't teach. I give tools." (310) 569-1439.
THE TOTAL WORKSHOP
FOR ACTING, CREATED
BY MICHAEL SAVAGE
Savage is an alumni member of the Tony Award honoree The Acting Company, founded by John Houseman and Margot Harley. He is also a former star of General Hospital. Savage's workshop is designed to provide custom demo reels from original material that he writes. He also creates short films and full-length feature projects, and has won awards for best writer and best short film. His website showcases his actors 24/7. He casts each student in a role the student will be hired for, so students have the opportunity to work on many roles and have them archived and stored; they may order a custom reel that he says helps them sell their abilities as an actor. "I believe that millions of outstanding performances have never been seen. In my workshop all of the great work is on the website," he says. All levels, ongoing classes, with one free workshop. His requirements for admission are attitude and the ability to work well with others. Private coaching is available. The T.U. Studio Theater, 10943 Camarillo St., North Hollywood. www.thetotalworkshop
foracting.com. (818) 762-5769.
TVI ACTORS STUDIO
Founded in 1986, TVI Actors Studio is a nationwide resource and training center for professional and aspiring actors. TVI has studios in Los Angeles, New York, and Chicago, and conducts programs abroad at campuses in London and Sydney. TVI says it offers comprehensive and affordable acting classes, workshops, and seminars in all of its locations, including acting for film, television, and musical theatre, for all ages and skill levels. Programs for young adults include the five-day Young Adult Boot Camp and acting camps for children. Each TVI facility offers dramatic instruction, entertainment industry networking, professional career instruction, and marketing support. The faculty of more than 65 working industry professionals includes casting directors, agents, producers, directors, and working actors. Course content covers cold reading, audition technique, and acting in feature films, sitcoms, theatre, improv, prime-time and daytime TV, voiceovers, and commercials. The optional membership package includes a range of benefits: casting director workshops with TV/film casting directors, use of studio space, agent and casting cover letters and mailing labels, career consultations, and computer workstations with Internet access. www.tvistudios.com. TVI Actors Studio — Los Angeles: 14429 Ventura Blvd., Ste. 118, Sherman Oaks, CA 91423; (818) 784-6500. TVI Actors Studio — New York: 165 W. 46th St., Ste. 508, New York, NY 10036; (212) 302-1900. TVI Actors Studio — Chicago: 116 W. Illinois St., Ste. 3E, Chicago, IL 60610; (312) 828-0053.
UCLA EXTENSION DEPARTMENT OF
ENTERTAINMENT STUDIES AND
PERFORMING ARTS
This program offers a diverse and comprehensive acting curriculum taught by industry professionals. Courses cover all aspects of the business. Topics include basic techniques, scene study, camera work, auditioning, standup, voiceover, career advancement, and insider insight into how the business works. Participants can enroll in individual courses or a comprehensive certificate program, and enrollment is open. Fees vary. Classes are held on the UCLA campus, at UCLA Extension facilities in Westwood, and at local theatres.
www.uclaextension.edu/entertainmentstudies. (310) 825-9064.
THE VALLETTA WORKSHOP
AL VALLETTA
Valletta has taught acting for film and TV for more than 30 years in the Los Angeles, Orange County, and San Diego areas. He has taught at the college level and privately, and formerly owned the Backstage Theatre in Orange County. He has coached actors for film and TV roles. His workshop offers ongoing 12-week programs on film and TV acting. Showcases will be presented at the end of the semester (36 weeks). Highlights of the program include cold reading techniques, commercial training, improvisation, auditioning, and camera techniques. Oceanside and Solana Beach. (760) 941-3208.
VAN MAR ACADEMY OF MOTION PICTURE AND
TELEVISION ACTING
Van Mar Academy offers a full-service curriculum and "specializes in getting careers started" for beginners and for actors who are not working. The school proudly claims to have helped students book more than 1,227 continuing roles (documented). Audits are free and required. (323) 650-8823. See ad on page 6-A
THE VISION ACTING WORKSHOP
JUSTINE VISONE
Visone teaches an acting workshop with partner Kurt Sinclair, an actor-teacher, in association with Synthaxis Theatre Company, using the Meisner technique word games (the repeat), improvisation exercises, monologues, and cold reading on-camera to record progress. She works one-on-one as well. Actor-producer-filmmaker Visone trained in NYC under Sanford Meisner and Janet Alhanti, has more than 30 years in SAG, is an honors graduate from AMDA, and has a B.A. in TV and film production from CSUN. Sinclair has more than 20 years' acting experience and says he wants to help the actor gain confidence in the auditioning process. Workshops include professional guest speakers and a professional showcase. Three-hour classes, everyone works, evenings or Sat. $25 per session, audit free, scholarships available. "We are a unique duo that is suited for the actor's budget — very affordable," says Visone. Interview required. In association with the Synthaxis Theatre Company in the NoHo Arts District. www.synthaxistheatrecompany.com.
(818) 506-4302.
CRAIG WALLACE
AUDITION TECHNIQUE
Wallace says he has parlayed his many years of experience as a producer, talent agent, and casting consultant into the creation of the Wallace Audition Technique, which he says is a "rock-solid technique that ensures confidence and consistency in high-pressure audition situations, and allows you to convey your distinctive energy, own the room, and book the job." The six-week class — created by agents, producers, and casting directors — takes students through the entire audition process.
(323) 960-7852.
RICK WALTERS
ACTORS THEATRECRAFT
WORKSHOP
"In real life, we compromise and cover up our preferences in order to get along with others, going along with their 'social order' of things. Far too often, we let others 'have the stage.' It's time we use the theatre as our forum and not hide or cover up, but rather 'take the stage' back expressing our preferences and disagreements with unfair systems that create these compromises, and use the theatre's power to express our point of view. Once you've developed this skill, you will be recognized in this business," says acting coach-director Walters. According to an article in the L.A. Examiner, "Since 1961, successful actors in film, on TV, and on Broadway have used his direct approach to tap into their own unique experiences and quickly reveal the natural responses of the character." Walters has produced and directed more than 100 plays. Michelle Pfeiffer, Mariska Hargitay, Sharon Gless, Priscilla Presley, and Peta Wilson have been trained in Walters' technique, which has been featured on Entertainment Tonight and in Time magazine. Classes focus on cold reading, scene study, improvisation, audition scenes, and monologues. Every actor works every class. Private coaching and demo (DVD) reels are available. (323) 876-1100.
DOUG WARHIT
ON-CAMERA COLD
READING AND SCENE STUDY
Warhit's classes are specifically designed to prepare the actor for work in film and television. All classes are videotaped and audits are welcome. Once a month an industry professional — agent, casting director, manager — is invited to observe students' work and sit for a Q&A. Classes for beginner through working professional include scene study, cold reading, technique, improvisation, and commercial preparation. In addition to group classes, a four-week one-on-one camera workshop is offered that covers cold reading, camera technique, prerequisites for a great audition, and marketing of the actor. Warhit is the author of Book the Job: 143 Things Actors Need to Know to Make It Happen. www.dougwarhit.com. (310) 479-5647. See ad on page 15-A
DERYN WARREN
Warren, author of How to Make the Casting Director Love You and the Audience Want to Marry You, is also a film director and producer, who secured film roles for seven of her students last year. She offers ongoing intermediate/advanced classes in audition and film/theatre technique, based on Michael Shurtleff's book Audition. Says Warren, "I teach how to risk, how to rise above the crowd, and how to make exciting choices. Always raise the stakes and have a fascinating subtext for all your work. Use your own charm and humor. Don't play a character. Use yourself and your own reactions to the circumstances. Have perfect technique. Directors and casting directors call to cast my students because they are so good. My class is recommended by the head of HBO casting, and an article in the L.A. Times said, 'Her comments are dead-eye accurate.' " Classes include script analysis, improv, and cold readings, and students work three times per night. She currently offers a class in the Mid-Wilshire area, $210 for six weeks. She also coaches for auditions. "My students tell me to emphasize that this class improves much more than just your audition skills," says Warren. Deryn@sbcglobal.net. (323) 936-0195. See ad on page 15-A
DEBRA WATSON
Watson, a private coach for adults, teens, and kids, teaches in the Beverly Hills area. "My passion as a teacher is to provide students with a supportive and energizing environment where they learn to combine their natural instincts with practical audition techniques for film and television," says Watson, who offers basic cold reading techniques for beginning and advanced actors which include character development and script analysis. "The specific exercises I teach will help the actor learn how to quickly lift their eyes off the page, and connect with the casting director while staying in the moment." Sessions are often videotaped for immediate constructive and practical critiques. "Working both in front of and behind the camera has given me an honest perspective which I use in my teaching," she says. "I recognize actors as individuals and encourage them to work toward their fullest potential." www.yellowroses
productions.com. (310) 500-6727.
WEIST-BARRON-HILL
ACTING FOR TELEVISION
AND FILM
The first on-camera workshop in the country started as Weist/Barron 50 years ago in New York; Lyle and Andrea Hill opened the Burbank branch 29 years ago. Soap producer Lyle B. Hill and former commercial casting director and psychologist Andrea Hill teach an array of on-camera classes, but the centerpiece is the duo's 10-session commercial TV workshop. "We use our own cold reading technique, devised over the years," says Andrea. The workshop culminates in an industry showcase. Lyle teaches an ongoing TV, film, and soap opera class. In the children and teen division, producer Tony Christopher and manager Doug Murphy teach workshops for kids. Auditing of classes is fine. 4300 W. Magnolia Blvd., Burbank. (818) 846-5595. See ad on page 10-A and 18-A
CARYN WEST
Agents and managers refer most of her students, West says. She coaches many well-known working actors. Advanced scene study (co-taught with Jessica Kubzansky) is limited to 16 and by industry referral only (resumes Sept. 10). In West's 11-week audition skills sessions and in her private coaching, the emphasis is on preparation, in-depth script analysis, understanding different theatre and camera genres, goal setting, professionalism, creative risk-taking, the essential uses of breath, and the "freedom to play," and simulating all aspects for a real audition, not just reading the text. West, a working actor and director with extensive TV, Broadway, and regional theatre credits, has taught for 20 years in New York at Michael Howard Studios (and still teaches there twice a year). Her studio is in West Hollywood. Private coaching is $95 for 75 minutes and $75 per hour to current students. She offers classes in late January-May, late August, and early September. carynwest@mac.com. Teaching website: groups.yahoo.com/group/CarynWest-ActorsLA. Acting website: www.nowcasting.com/carynwest. (323) 876-0394. See ad on page 18-A
KIMBERLY K. WILSON
THE ACTORS' PRACTICE FIELD
Writer-director Wilson has 15 years' experience as acting coach in the Meisner-Conrad-No Acting approach. Courses, taught in Hollywood, include TV/film audition workout, scene study, and cold reading/on-camera. All levels accepted. Workshops are ongoing. $75 per month. One free audit. Call for interview. Private coaching available. www.maggieandannie.com.
rainbowchaser2758@msn.com. (310) 375-2724.
ADDISON WITT
TALENT MANAGER
Witt teaches strategy from the perspective of the actor and the representation, in three-hour seminars. (213) 628-9093.
ART WOLFF
As a teacher, Wolff spent seven years on the faculty of NYU's Tisch School of the Arts. As a director, he's helmed 15 TV pilots (including Seinfeld) and five Broadway plays (including Penn & Teller). Among the many actors he has worked with is Academy Award winner Sean Penn, who says Wolff "has a special gift for getting the best out of an actor's talent. He has the understanding of craft to build on the talent, and the generosity of spirit to encourage the confidence an actor needs to apply his craft to his talent." Wolff's former students include Matthew Modine, Chazz Palminteri, and Kate Walsh. More recently he coached Dakota Fanning. In addition to private coaching, he teaches weekly acting classes in his downtown L.A. studio. Says Wolff, "My classes are ongoing, they're small, and they go from 6 to 11:30 p.m. Everybody works each week, with sufficient time to work and rework the scenes, which are from current TV, films, and plays — many of them now casting, being made or developed. And I teach all my classes. If you study with me, you are taught by me." About his approach to acting, he adds, "If you want to glow like a star, you have to walk through the fire, which means you have to work without a net to make bold and exciting choices. You have to make every scripted moment seem unscripted, you have to act with 'controlled abandon.' " (323) 489-1285.
See ad on page 19-A
THE WORKSHOP ELIZABETH PAYNE
Payne's practical approach to training helps actors identify their casting, play to their strengths for auditions, establish a professional game plan, and make their work stand out from the crowd. Class time is devoted to a combination of group and individual exercises and scene study. She com bines Stanislavsky-based methods with improv theatre games and outside-in techniques to give the actor a variety of ways "in" to the text. Payne is a professional actor and coach; she holds an MFA in acting from the American Conservatory Theater, where she was a company and faculty member. She has also taught at the American Musical Theater of San Jose and the San Francisco Shakespeare Festival. Most recently she helped found, develop, and coordinate Jeffrey Tambor's Advanced Acting Workshop. Ongoing classes for all levels are held Tue. evenings, 7-11 p.m., at the Sidewalk Studio Theater in Toluca Lake. The cost is $275 every six weeks. Auditing is encouraged, and an interview is required for acceptance. staff@theworkshopla.com. (323) 644-3380.
CARRIE ZIVETZ
Zivetz returned to Los Angeles after 20 years in Australia and Japan where, among other places, she taught acting at the National Institute of Dramatic Art in Sydney and master classes in Tokyo. Her workshops, which she describes as small and unique, are in West L.A. The Emotional Instrument Workshop teaches you how to access your emotional instrument on cue. The Personal Biography teaches you to create a character and a one-person performance. www.carriezivetz.com.
CLASSICAL
This listing includes coaches and institutions that almost exclusively teach approaches to classical work, especially but not exclusively Shakespeare. Many conservatories listed under "Acting Schools," as well as in other categories, also offer specialized classes in classical work. Check other categories for details.
THE ANTAEUS ACADEMY
The Antaeus Academy offers training in the classics for upcoming professional actors. Classical Styles is a 14-week scene study workshop for actors ages 18-35. Classes meet Tuesdays, 7-11 p.m., and are moderated by Jeanie Hackett and top industry directors actors and teachers. Past moderators include: Alfred Molina, Daniel Sullivan, Olympia Dukakis, Dakin Matthews, Annette Bening, Gregory Itzin, Stephanie Shroyer, Tom Moore, Jonathan Lynn, Art Manke, Sabin Epstein, Jeffrey Nordling, Barnet Kellman, and Kate Burton, among others. Classical Styles students are eligible for casting in Company readings, workshops, and productions. Actors who complete two 14-week sessions become eligible for promotion into the Academy Company. $500 if paid in full; $190/month. Shakespeare Basics is a 12 week class for adult actors of any age. Using scenes and monologues, the class will explore the tools needed to perform Shakespeare. Serves as an excellent refresher for experienced actors as well. $500 Auditors welcome. Admission to workshops by audition only; will consider professionals and beginners with strong potential. 5114 Lankershim Blvd., North Hollywood. www.antaeus.org. antaeusacademy@sbc
global.net. (818) 506-5436.
WILL GEER
THEATRICUM BOTANICUM —
ACADEMY OF THE CLASSICS
This award-winning summer repertory company and 300-seat outdoor amphitheater in the Santa Monica Mountains is also home to a professional theatre training program launched more than 30 years ago by actor-director Ellen Geer. For adults, offerings include two five-week, 90-hour Intensive Shakespeare Seminars (summer and winter); eight-week Shakespeare scene study and monologue workshops in Hollywood (spring and fall); a winter eight-week master class in classical theatre (taught by Ellen Geer); a variety of technique workshops (improvisation, fencing, Alexander Technique, rhetoric, text analysis, period movement, voice, and speech), as well as an Equity-candidacy Acting Internship Program. All instructors are working professionals in the theatre world. Youth and teen classes and summer camps are also offered. 1419 N. Topanga Canyon Blvd., Topanga. www.theatricum.com. Academy@
theatricum.com. (310) 455-2322, ext. 222.
A NOISE WITHIN
A Noise Within is one of only a handful of theatres in North America that maintain a resident company performing in rotating repertory on a year-round basis. The company's resident and guest artists, directors, and designers have trained at Yale School of Drama, Juilliard, CalArts, and American Conservatory Theater. According to Dawn Kellogg, education director, "The company offers conservatory and internship programs that provide focused, personal attention from skilled, working professionals in a welcoming environment that seeks to develop the whole artist." Conservatory classes include Speaking Shakespeare, Acting Shakespeare, and the Young Actor's and Teen Actor's Workshops. Co-founder-Artistic Director Julia Rodriguez Elliott presents the Sat. Morning Workout for serious actors each weekend and is also available for private coaching. The internship program, offered in fall and spring, provides an opportunity for developing actors and technicians to immerse themselves in every aspect of repertory theatre and to work side by side with professionals to hone their skill. Interns are cast in understudy and supporting roles in the company's rotating repertory season. www.anoise
within.org. education@anoisewithin.org. (818) 240-0910, ext. 5.
JENIFER PARKER
NO FEARE SHAKESPEARE
Parker offers private coaching for auditions, workshops, and classes in classical acting. She received her training at American Conservatory Theater, Shakespeare & Company, and with Patsy Rodenburg. She has received numerous awards playing leading roles in regional theatres and in Los Angeles. She has taught at South Coast Repertory, Theatricum Botanicum, Idyllwild Arts Academy, American Academy of Dramatic Arts, American Musical & Dramatic Academy, A Noise Within, and Stella Adler Academy of Acting, and is a member of Classical Theatre Lab and L.A. Women's Shakespeare Company. For more than 15 years, she has taught techniques designed to help the contemporary actor become more confident in handling Shakespeare, including scansion, text analysis, historical context, characterization, vocal techniques, and period customs and mannerisms. nofeare@aol.com. (626) 398-6301.
YOUNG PERFOMERS
The following institutions and individuals train young people exclusively, or nearly so, but many schools and coaches in all fields, listed elsewhere in this issue, also offer programs for young people. Check other categories for details.
ACTING FOR CHILDREN & TEENS AT EDGEMAR CENTER FOR THE ARTS
Edgemar, made up of two state-of-the-art theatres in Santa Monica, offers on-camera, cold reading, and acting and improvisation classes for ages 6-17. Students will perform in a showcase for parents and agents at Edgemar at the end of the eight-week session. Private coaching is available. Fantastical Story Hour for ages 3-6: Children create through costume character, storytelling, and music an enchanted magical kingdom and explore their creativity and dramatic flair. 2437 Main St., Santa Monica.
www.edgemarcenter.org. (310) 399-3666.