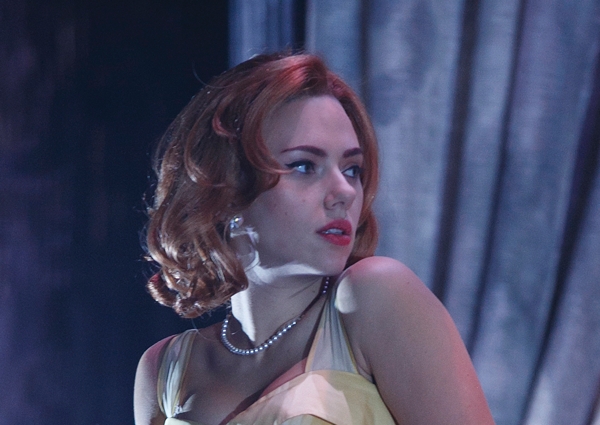 When Jordan Dean lost his job, columnist Michael Riedel responded with characteristic reserve. From his perch at the New York Post, Riedel had campaigned to have Dean's character Skipper excised from the new Broadway production of "Cat on a Hot Tin Roof," starring Scarlett Johansson as Maggie the Cat and Benjamin Walker as Brick. Why the fuss? Because Skipper, an old football buddy of Brick's, isn't present in Tennessee Williams' original work. He and his suicide are referenced often in the play, but he never showed up onstage until previews of this newest incarnation began Dec. 18.
In multiple columns, Riedel howled that the character's unprecedented presence as a singing ghost who haunts critical scenes was an outrage invented by director Rob Ashford and not welcome by Johansson and Walker. When reports surfaced last week that Skipper had been removed from the production, Backstage reached out to Riedel to ask what exactly he found so galling about the character's inclusion.
"I spoke to Tennessee about it," Riedel responded. "He didn't like it. I was just doing his bidding." Riedel added that he would be meeting next week with Eugene O'Neill and offered to pass along any questions. Backstage declined.
A spokesperson for the "Cat" production confirmed that "the unbilled role of Skipper, played by Jordan Dean, was removed during previews. Because of Playbill printing deadlines, this change won't appear in the Playbill until opening night [Jan. 17]." So the ghost of Skipper has been busted. But the move raises a question: Considering that a show isn't locked in until opening night, what happens when an actor's role is eliminated during previews? Actors' Equity Association spokesperson Maria Somma declined to comment on "Cat" but laid out two abstract scenarios.
Broadway actors are employed under one of two types of contracts—standard minimum or term. Under a standard minimum contract, the number of principal cast members is not set until opening night. Actors receive only a two-week performance guarantee.
For a term contract under Equity's production agreement with the Broadway League, the issue becomes more tangled. If the production had an out-of-town tryout and the actor is cut out prior to the first paid public performance, or no tryout occurred and the actor is cut two weeks after the first paid public performance or the opening, the producer "may terminate said contract by the payment of a sum equal to two weeks' contractual salary to the Actor, in addition to all sums due for services rendered, plus eight additional weeks' salary to the extent that the play runs more than two weeks after the Actor's part is cut out or terminated." If an actor is contracted to play multiple parts and one of those parts is cut out, the actor can walk away from the production without penalty.
It's unknown which kind of contract Dean signed—though he will still be listed in the Playbill as fight captain when "Cat" opens. But the demise of his ghost could prove informative the next time an overambitious director tries to add a new character to a piece of the American theater canon.