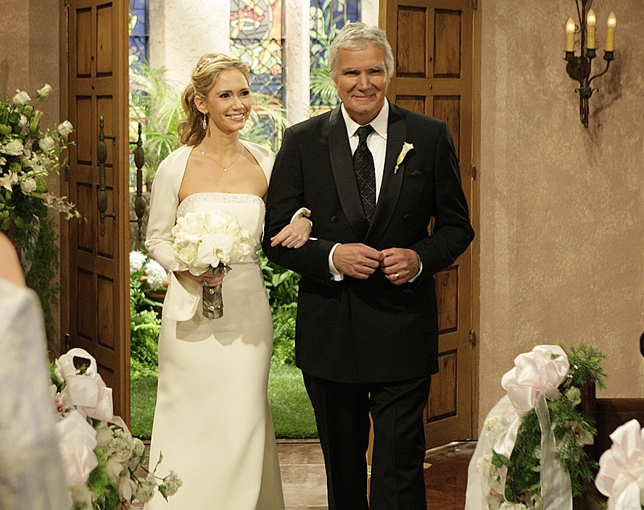 For soap opera fans, few events are as traumatic as seeing a favorite character recast. The face of a beloved heroine, schemer, or bad boy can be as familiar to a daytime viewer as that of a family member—and replaced at any time, often with little more notice than a disembodied voice saying something to the effect of, "The part of X Character will now be played by Y Actor."
Fans of "One Life to Live," who had reason to cheer when it was recently announced that digital producer Prospect Park would revive the canceled show as a Web series, now face the possibility of experiencing this agony threefold. A legal dispute between Prospect Park and ABC, the soap's erstwhile network home, has ensnared three former "OLTL" actors. At issue: Can the actors and the characters they portrayed continue to appear on ABC's "General Hospital" as they have since shortly after ABC dropped "OLTL" from its daytime schedule, or are they obligated to leave Port Charles and join their fellow former Llanview residents on the web? Prospect Park has indicated it would be open to sharing the performers and characters. But one widely reported potential outcome involves the actors—Michael Easton, Kristen Alderson, and Roger Howarth—assuming new roles on "General Hospital," leaving Prospect Park and casting director Alison Goodman the difficult job of hiring new actors into iconic roles.
Christy Dooley, casting director for CBS' "The Bold and the Beautiful" knows how tough a task that can be. "It's my least favorite thing to do, especially if it's a fan favorite," Dooley said. "The hardest thing is if you have to recast them quickly."
According to Dooley, the process works best when the character is removed from the show for a period to allow the audience "time to grieve." The pain is sometimes eased when another fan-favorite soap actor is brought in—as when Dooley cast Ashley Jones (pictured), formerly of "The Young and the Restless," to take over the role of Bridget Forrester in 2004 from Daytime Emmy winner Jennifer Finnigan. "Sometimes it can be helpful because the audience already has a connection to that actor," Dooley said.
With the number of daytime dramas perpetually shrinking, there is no shortage of established actors for a casting director to look to when trying to replace a well-known performer like Easton, Alderson, or Howarth. But that doesn't mean there's no room for fresh faces in the soaps—be they on the air or online. "It's still a reading medium," Dooley said. "I will read a lot of actors for a role. We're not just making lists and hiring actors off of lists."
And tough as replacement casting can be for loyal viewers, it's no easier for those involved firsthand. "I think it's difficult for the actor as well as the casting director," Dooley said. "A pitfall an actor can make is to try to duplicate exactly what they think another actor was doing, because then you're not creating your own character. You have to make it you own."