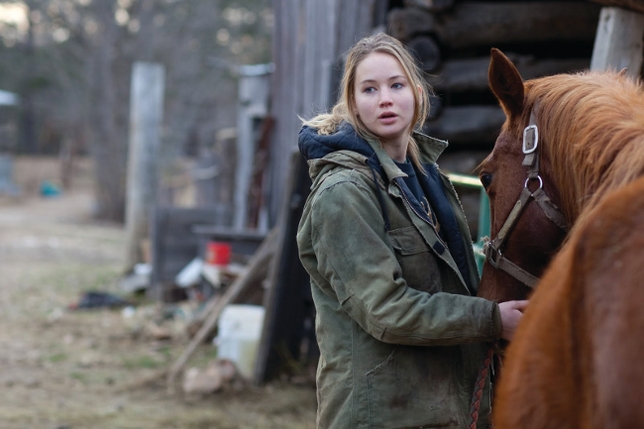 Signs of incentive fatigue are starting to emerge in states that have had lucrative tax credits for the entertainment industry.
From North Carolina to Missouri, where "Winter's Bone" was filmed, lawmakers are debating or have settled on sunsetting their incentives, while states such as Michigan have added tighter controls—and fewer dollars—to their programs.
"There's been a lot of rethinking," said Joe Henchman, vice president of legal and state projects at the Tax Foundation, a Washington, D.C.–based think tank. "I think what's driving that is certainly the cuts that had to happen during the recession where a state had to choose between subsidizing one of America's most profitable and transient industries or spending on other important priorities."
But experts warn that Los Angeles– and New York–based actors shouldn't unpack their suitcases just yet.
"I think actors still have to be prepared to travel, still have to be prepared to do dialects," said Dama Claire, a Los Angeles–based production executive well-versed in states' incentive programs. "I think we've already seen the stepping back. What happened in the few states that pulled out is that those states didn't have a crew base; they didn't have infrastructure."
While some 40 states have varying degrees of incentives, Claire noted that states such as Arizona, Kansas, and Iowa, which she called a "sad example" after its misused tax credits created a scandal, have ended their programs.
"Iowa jumped in too early," she said. "They didn't have the requirement for a third-party or independent audit. They didn't have a crew base, and they most certainly didn't have any stages."
Iowa shuttered its program in 2009 but recently opened a government office dubbed Produce Iowa and is mulling ways to bring productions back to the state. Meanwhile, Missouri's program will sunset in November, and North Carolina's legislature is debating letting its program expire in January 2015. Lawmakers in North Carolina, which hosted the first installment of "The Hunger Games," have another legislative session in May that will deal with the tax incentive's sunset. If they fail to extend the program, it could be disastrous for the state's film industry, according to Aaron Syrett, director of the North Carolina Film Office.
"It'd kill it," he said. "You'd feel it immediately. It wouldn't be a slow tapering off." But Syrett remained optimistic the program would be extended and noted there have always been lawmakers in Raleigh looking to end it. "The North Carolina film industry has been successful in advocating not for it to sunset, so we remain optimistic that that will be the case in the next session," he said.
Michigan, meanwhile, continues to play host to a plethora of film productions despite taking money out of its program two years ago. In 2010, the state awarded $115 million in tax incentives, according to the Michigan Film Office. Two years later, after changing the program from an uncapped tax credit to a direct cash rebate, the program gave out $50 million. And last winter Gov. Rick Snyder proposed cutting the program to $25 million, but lawmakers decided to keep its funding level for the next fiscal year, which begins in October. The film office said it has approved funding for about 29 projects, including the next installment of "Transformers" and Warner Bros.' upcoming Batman-Superman film.
That means that actors should still be ready to jump on a plane, said Claire. "The talent is willing to travel to tell the story, and they must continue to be willing to travel.