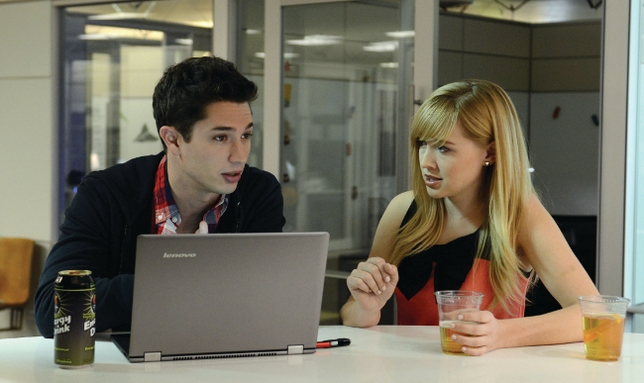 The unconventional development process pioneered by Amazon Studios extends to the deals it offers actors, according to casting director Alyssa Weisberg.
The streaming service doesn't offer holding deals to its performers the way TV networks have traditionally done with actors that network executives think could work in a variety of projects.
But Weisberg, who cast Amazon's new comedy series "Betas" and has consulted for the company on other projects, said that enhances the casting process.
"That is one of the things that is nice about Amazon at the moment, is that we don't have to put actors in holding deals into roles that they might not be right for," she told Backstage.
In October, Amazon gave the greenlight to three pilots: "Mozart in the Jungle," which was written by Roman Coppola, Jason Schwartzman, and Alex Timbers; "The Outlaws," by screenwriters Jeremy Garelick and Jon Weinbach; and "Transparent," from Jill Soloway ("Afternoon Delight").
Earlier in the year, it gave five pilots a series order, including "Alpha House," about four senators living together in Washington, D.C., and "Betas," which features a cast of Silicon Valley entrepreneurs trying to develop a rival to Facebook, along with kids pilots "Annebots," "Creative Galaxy," and "Tumbleaf."
"It's pretty exciting what they're doing; the quality of projects that they are producing and have in development are equal to the best on network and premium cable," said Weisberg.
While Amazon hasn't been offering holding deals, it does recast actors with whom it wants to build relationships. Weisberg pointed to Jeffrey Tambor, who starred in the pilots "Onion News Empire" and "Transparent."
"When they like working with someone they'll definitely work with him again," she said.
Casting established performers like Tambor and John Goodman, who stars in "Alpha House," has made headlines for Amazon. Still, it's willing to take a chance on new faces, said Weisberg. "Most of my cast on 'Betas' are new talent," she said, although Ed Begley Jr. also appears in the pilot and second episode.
Another plus from being cast on an Amazon pilot? It's going to be seen, even if it doesn't go to series. The company has been putting its pilots online and inviting viewer feedback before making a decision on the show's future, which is great for performers, according to Weisberg, who says, "There were shows that didn't get picked up and a network exec or a casting director or a producer still saw it, which is really exciting" for the actors.