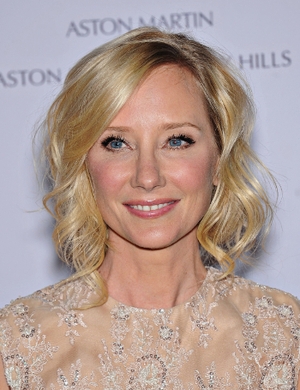 Event series are the new backdoor pilots as producers use a compressed schedule and attractive shooting locales to draw in top talent.
With the success of "Under the Dome" last summer, CBS was able to turn an "event" into a full series. FX has had critical and commercial success with the "American Horror Story" anthology series, and HBO received acclaim for "True Detective," its eight-episode drama that found Woody Harrelson and Matthew McConaughey originating roles that could be filled by other performers.
"We're finding that these shorter, limited series do have the ability to attract people who may not want to sign their life away," said Tim Kring, the creator of "Heroes" and "Touch," among other series.
Kring recently partnered with "Homeland" creator Gideon Raff to create "Dig," a six-episode event series for USA Network that stars Jason Isaacs and Anne Heche. It shoots from June through the beginning of September in Jerusalem, where it's set.
"We've been hearing this from all of our actors; they all want to come to Jerusalem," said Raff. "It's a huge character in the show and a big draw."
The event series was cast by Libby Goldstein in Los Angeles and Tel Aviv–based Hila Yuval, a regular collaborator with Raff.
Kring said the producers were spoiled for choice when it came to the Tel Aviv casting. "It was eye-opening," he said during a May 9 preview event on the Sunset Gower Studios lot. "When you go to casting in L.A. you see a sort of similar group of people that come through. There are faces [in Israel] we don't see here."
The country has a "deep bench" of talent, he said.
"The actors there all work in theater and film and TV and have that same attitude that I think a lot of British actors do," Kring said. "There's not a lot of the same fussiness that you have to deal with here, [where] people won't do certain things."
Signing on to an event series could give actors the chance at complex dramatic roles because the project's nature doesn't allow for the "art of the stall," said Kring.
"I think the audience nowadays really senses that," he said. "By telling the audience that there's an actual finite ending to a story, it creates that sense of scarcity the audience really likes. That scarcity can create a lot of tension."
Kring describes "Dig," which centers on Isaacs' FBI agent investigating the murder of a young female archeologist in Jerusalem, as "50 pounds of story in a 10-pound bag."
"When you have to stretch things out for a longer period, you can get into those doldrums where not a lot of story happens for a couple episodes," he said. "And that's a dangerous thing because if you lose an audience it's hard to get them back on the train."
"Dig" is set to debut in late fall. Kring said producers are hoping it becomes a "franchisable" format similar to "True Detective."
While there's some risk of audience backlash against event series being turned into longer formats, Raff didn't hesitate when asked what the producers would say if USA asked for a second season. "Great!" he replied.
Inspired by this post? Check out our television audition listings!