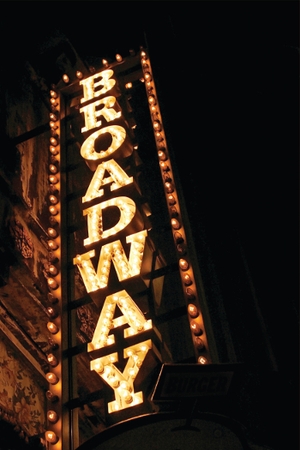 New York actors getting ready for a major tour will get longer to say goodbye thanks to a new tax incentive.
Beginning next year, producers who ready their shows for touring (a process known as "teching") in New York's upstate facilities will be eligible for a 25 percent tax credit.
State lawmakers included the incentive in their recent budget after Louisiana, Illinois, and Rhode Island began luring nascent productions away with their own live-theater incentives.
"We anticipate that the majority of the producers who take advantage of this credit will be Broadway producers who are launching tours of shows that have played on Broadway," Tom Ferrugia, director of government relations for the Broadway League, an industry trade group, told Backstage. "But that doesn't have to be the case. There are instances when a show will tech, then go on a tour and not be intended to end up on Broadway."
Ferrugia said the incentive will help "working actors" stay in New York before a touring production hits the road.
"When it comes to salaries, there's no distinction between stagehands, sound designers, costume-wardrobe, or actors. They're all included in payroll; however, there is the cap of $200,000 per week that the show is permitted to claim its expenses against," he said. "This generally applies to working actors who are working for the union scale, or in that range."
Passing the new incentive shows that New York is willing to take aggressive action to protect its lucrative theater industry from competing states.
Nick Scandalios, chairman of the Broadway League, praised the lawmakers and Gov. Andrew Cuomo for appreciating "the significance of Broadway to all New Yorkers, not only for maintaining our status as a world-renowned model for artistic expression, but for the way live theater serves as a powerful economic driver."
According to the Broadway League, New York has at least eight upstate theaters that are ideal for teching and launching new plays and musicals, a process which can take two to four weeks and cost from $750,000 to $5 million.
"Producers balance four criteria when determining where to tech: availability of skilled labor, infrastructure, accessibility, and cost," Al Nocciolino, the Broadway League's vice chairman of the road, said in a statement. "With this program, New York will be one of the most attractive places to invest in new productions while also providing a massive boon to the many beautiful venues that serve the upstate region."