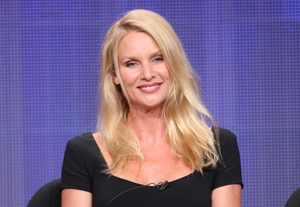 The
courtroom battle
between former
"Desperate Housewives"
cast member Nicollette Sheridan and the show's creator, Marc Cherry parallels the drama that often follows the death of a well-known TV character. Last year, Sheridan filed a lawsuit against Cherry and ABC, alleging Cherry assaulted her on the set, then fired her and killed her character when she reported the alleged abuse to the network.
"It's a one-way contract, they can drop you at any time," Steve Schirripa, whose character managed to survive almost to the end of "The Sopranos," told the
Los Angeles Times
. Normally producers and writers tend not publicize an upcoming death because it spoils upcoming storylines and may affect cast performances.
"We would ask the writers, 'I'm thinking about buying an apartment, you have to let me know,' You could never get an answer out of them," said Schirripa.
It is often argued that a character dies because of a natural progression of the storyline, as "The Walking Dead" writers have said about recent demises on their show. There are, however, times when someone buying the farm has nothing to do with the action in front of the camera. For example, after Charlie Sheen, among other questionable actions, publicly insulted Chuck Lorre, the co-creator of "Two and a Half Men," the series which starred Sheen, the actor was fired and his character was run over by a subway train.
There are financial issues to consider as well. The more seasons a show racks up, the higher the salaries of the cast members. Characters may die or be written off just to save money. The recent standoff between "Mad Men" creator Matt Weiner and AMC was partially due to this issue. The network asked Weiner to make numerous budget cuts by reducing the length of episodes and decreasing the size of the cast. Weiner refused, and eventually, AMC relented on some requests.