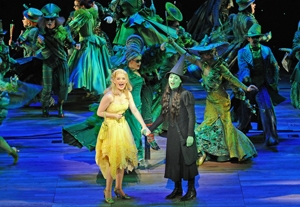 The reign of "
Wicked
" continued at the box office for the week ending Mar. 4, 2012, but it only edged out "
The Book of Mormon
" by about $7,000. In fact, "Mormon" was the only production among the top ten shows that gained in gross from its previous week. "
The Lion King
" fell from number two to three and "Spider-Man: Turn Off the Dark" went from third to fourth place. Even though the show is still in previews, newcomer "Death of a Salesman" broke into the top ten.