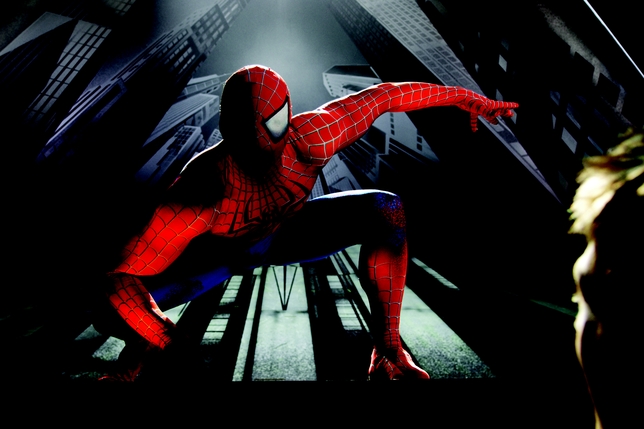 Broadway's "Spider-Man: Turn Off the Dark" has finally disentangled itself from the 17-month legal dispute between former director Julie Taymor and the show's current producers. With the settlement, 8 Legged Productions—the entity behind the Broadway tuner—can now focus on boosting profitability, potentially through additional productions of the show outside New York.
But can a show that gained early notoriety for injuries dealt to its actors in the Foxwoods Theatre's made-to-order space safely launch in a touring version, or will traveling turn out to be Spider-Man's kryptonite? (Sorry, wrong superhero.)
To launch a tour along the usual path of proscenium theaters, "Spider-Man" would need to either commit to extended put-ins in each city or complete an overhaul so drastic it would essentially be a different show. "If they travel it will be with minimal automations," speculated Mike Sullivan, head carpenter at the Bushnell Center for the Performing Arts in Hartford, Conn.¬—a venue accustomed to hosting large-scale tours. "Where they fly out into the house, that kind of stuff, they can't do unless they sat in our place for a long time." Sullivan recalled that when "The Phantom of the Opera" arrived at his venue the usual 15- to 20-hour load-in period extended to three weeks.
Staś Kmieć, fight captain of a past national tour of "Brigadoon," anticipates a redesign of the show, specifically if "Spider-Man" intends to do a shorter engagement. "They won't be able to fit into every theater and do [what they do on Broadway]," Kmieć said. "They'll be able to maintain certain aspects of flying out into the audience, but it would have to be scaled down." Yet the technology and stunt work is the show's bread and butter—and the reason for the $65 million price tag.
Paul McGill, a vacation swing who fills in for the Spideys, thinks that an arena tour might be the best solution. "You come with your own rigging; you come with your own scaffolding; you come with everything," said McGill, imagining how a tour would operate. "Cirque du Soleil does it." But the bills add up quickly. Longtime Cirque performer Daniel Passer ("Zarkana," "Banana Shpeel"), recalled the strains of transporting such a humungous entity. "For us, at least, it was like rebuilding a theater every time [we moved]," said Passer. It took about seven 747 airplanes just to transport all of the moving parts.
In addition to its touring shows, Cirque has succeeded in establishing permanent homes in cities such as Las Vegas and Orlando, Fla. "Spider-Man" could potentially thrive in similar tourist destinations; the possible tie-ins with theme parks and resorts operated by Marvel's parent company, Disney, at home and abroad are easy to imagine.
Regardless of where "Spider-Man" lands next, safety will be an ever-present concern. In spite of all the bad press "Spider-Man" received during previews—when several actors were injured, including one who suffered spinal fractures—the show's safety record has been stellar since a high-profile revamp and long-delayed opening. According to a spokesperson for the show, " 'Spider-Man: Turn Off the Dark' follows an exhaustive amount of safety protocols each performance and will continue to do so as the show moves forward with other productions." McGill said that he has never felt safer. "There is a guy who his entire job is to sit backstage with an emergency stop button the entire show," says McGill. Moreover, the crew communicates extensively with the cast members to ensure that they feel comfortable, secure, and ready to perform their tricks. The lines used for flying change out every few weeks. Every six months the entire cast (fliers and non-fliers alike) sits through obligatory variance training, a read-aloud of all safety mandates the cast and crew must obey.
A spokesperson for Actors' Equity Association declined to discuss a hypothetical touring version of "Spider-Man" but said via email that with any new production, the union will "follow our normal due diligence in regard to the contract under which the show is produced and the venue(s) in which the show will be staged."
"Spider-Man" is doing much to keep its cast safe. With great power comes great responsibility, and wherever the masked vigilante next casts his web, Kmieć reminded us, "All eyes will be on 'Spider-Man' in its next steps, and they will be very careful how they tread."