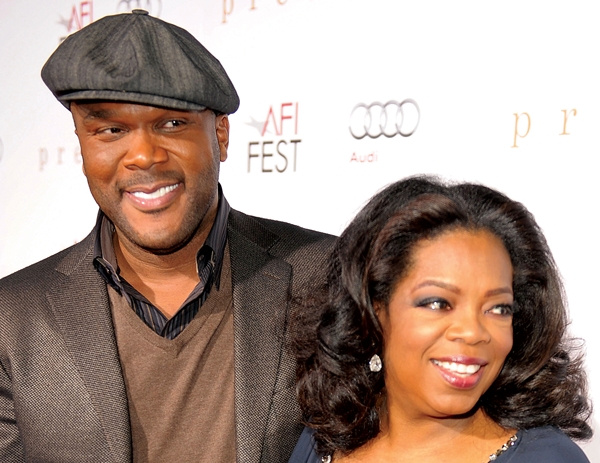 The big news: Oprah Winfrey's OWN announced last week that it has partnered with the prolific Tyler Perry to produce the cable network's first two new scripted series. The big question: Southland or Hotlanta? Perry's studios are in Atlanta, while OWN is based in Los Angeles. Observers say that the production location will hold sway over the kind of talent the shows attract.
"In the past, Tyler Perry's scripted shows have been based in Atlanta and haven't attracted big-name actors because who wants to move to Atlanta when most of the industry is in Los Angeles or maybe New York City," Eric Deggans, a TV critic for the Tampa Bay Times, told Backstage. In addition to his feature film résumé, Perry has had success on cable net TBS with "Tyler Perry's House of Payne," "Tyler Perry's Meet the Browns," and "Tyler Perry's For Better or Worse." In the new deal with OWN, Perry is set to executive-produce, write, and direct both new series.
Deggans noted Perry's shows often fail to reach a mainstream audience because their humor can be simplistic or stereotypical. "With Oprah involved, I'm hoping that she's going to push him to raise his game a little bit," said Deggans, whose book "Race-Baiter" is due out this month.
If Perry improves the quality over his previous shows, "they could be that kind of launching pad" to mainstream success, Deggans added. A spokesperson for OWN said the production location for the series will be released at "a later date."
Kim Williams, a casting director who has worked with Perry, said the production location was likely already set.
"My guess is that they will shoot out of Atlanta," she told Backstage. "There's a system and a pipeline there."
The Southeastern locale won't be an impediment to attracting talent, she added. "Tyler works very quickly—you'd go there for much less time" than for a regular TV series.
Williams said the series shoot could take about four months to complete, giving actors the opportunity to pursue other work in New York or Los Angeles. "It's sort of a win-win in that situation," she said, noting that in his past series, Perry has tended to favor using a large ensemble cast as opposed to guest or co-stars. "Tyler looks for spark and talent. It's a combination of having the right personality, right temperament and training."
Meanwhile, Winfrey said she was excited to be working with her friend Perry.
"I have been looking forward to the day when we would be in the position to enter the world of scripted television. That day has come," Winfrey, OWN's CEO, said in a statement announcing the partnership. "We are all energized by the opportunity to collaborate with Tyler who has a proven track record for producing highly successful cable series. He has an incredible ability to illuminate life stories and characters in his unique voice and inspires and encourages people all over the world."
Perry said it was a "dream realized" to work with Winfrey, a close friend and a longtime supporter of his multifaceted career. David Zaslav, president and CEO of Discovery Communications, which co-owns OWN, called the deal a "major coup."