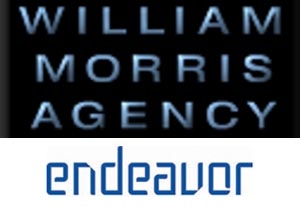 LOS ANGELES – Two of Hollywood's biggest talent agencies have announced plans to merge in a power play that attempts to shift leverage from movie studios and record labels back to artists, actors, writers and directors.
The 111-year-old William Morris Agency said Monday it will join with upstart Endeavor, a 14-year-old agency cofounded by Ari Emanuel, brother to White House chief of staff Rahm Emanuel and the inspiration behind the character Ari Gold on HBO's "Entourage."
The combined entity will be called William Morris Endeavor Entertainment and have revenue in the range of $250 million to $300 million a year. Layoffs are expected, perhaps affecting more than 100 people.
The move is also intended to help the companies survive a downturn that has caused movie studios to slash production, while record labels have been paring down rosters to cope with the decline in music sales.
William Morris has about 800 employees and a foothold in all entertainment fields from movies and books to TV, but an especially strong representation in music, with clients including Kanye West, Lady Gaga and Brooks & Dunn.
Meanwhile, Endeavor, with under 250 workers, has secured an up-and-coming roster of stars such as Javier Bardem and Sacha Baron Cohen along with producers Larry David of "Curb Your Enthusiasm" and Josh Schwartz of "Chuck."
William Morris Chairman Jim Wiatt will retain his title at the combined company. Dave Wirtschafter will shift from president to co-CEO with Endeavor's Emanuel and Patrick Whitesell.
William Morris will have five members to Endeavor's four on a nine-member board.
The merger requires the approval of antitrust authorities but is expected to close in the second quarter.
In a sign of changing times, movie studios have recently been demanding that actors reduce their upfront salary guarantees by as much as half and instead participate in back-end profits if the movie is a hit.
The days of huge advances for musicians have also largely ended as sales of compact discs have plummeted and digitally downloaded tunes have failed to make up the difference.
The merger means the new entity will be on a closer footing with Creative Artists Agency, which is often cited as the largest, though the agencies keep their books closed.
The third-largest Hollywood talent agency remaining will be International Creative Management.
---
Copyright 2009 Associated Press.  All rights reserved.  This material may not be published, broadcast, rewritten, or redistributed.