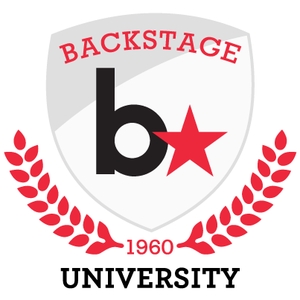 New York actors, here is your chance to work with casting directors this week at Backstage University.
First up is an On-Camera Commercial Intensive with Ken Lazer on Monday, March 31. Lazer, owner of Ken Lazer Casting Company, has cast a myriad of professional talent in his 20-year career. Use promo code LAZER to get 25% off your ticket price.
Tuesday, April 1, Backstage University has an On-Camera Scene Class with Lori Malkin of Paladino Casting. Lori is a first time guest, and will be working with you on a scene in a classroom setting. After you session, your footage will be uploaded to your profile for your review. Use promo code PALADINO for 50% off your ticket price.
For the singers out there, Backstage University has a Musical Theatre Audition Masterclass with Broadway Casting Director Cindi Rush of Cindi Rush Casting, Thursday, April 3. Rush casts for Broadway shows and regional theatres like Arena Stage, The Goodman and Actors' Theatre of Lousiville. She will be coaching attendees on musical auditions. Use promo code SING for 25% off your ticket.
Finally, Saturday, April 5, Backstage University will offer a special intensive where class members will work on-camera with indie film casting directors Sig de Miguel. This four-hour intensive will have attendees working on-camera with Sig on scenes he has pre-selected. Use promo code FILM for 25% off your ticket.