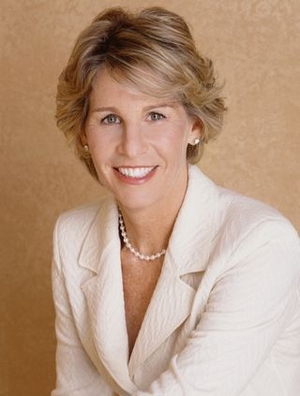 Microsoft has hired a top television executive to lead its continued push into the entertainment industry. The software company announced Tuesday that Nancy Tellem (pictured), a former president of CBS Network Television Entertainment Group, will serve as the company's president of entertainment and digital media.
Tellem, according to a release, will oversee the launch of Microsoft's new Los Angeles production studio, which is tasked with developing content for the Xbox and other devices.
Tellem brings extensive experience to the job as Microsoft seeks to expand its content library delivered through the Xbox. She spent more than a decade at CBS, most recently as senior adviser to CEO Leslie Moonves.
Part of her portfolio included developing the kind of content partnerships that Microsoft is now looking to explore. The company currently has two deals in place with Sesame Workshop and National Geographic to provide "2-way TV experiences," and Xbox Live last year announced programming deals with more than 40 international and domestic providers, including Bravo, Comcast, HBO GO, Verizon FiOS and Syfy.
That's just the beginning, according to Tellem. "The Xbox is already a consumer favorite, and we now have a tremendous opportunity to transform it into the center of all things entertainment—from games, music and fitness to news, sports, live events, television series and movies—so consumers have one destination for all their entertainment needs," she said in a statement. "I look forward to building a studio team that embraces the challenges of creating true interactive content that the Xbox platform supports and to work with talent to create content that will change the way entertainment content is experienced and delivered."
Phil Spencer, Microsoft's corporate vice president, welcomed her aboard.
"We are embarking on a new chapter with the creation of a studio dedicated to making original interactive and linear content, and I'm excited to have Nancy leading this effort," Spencer said.