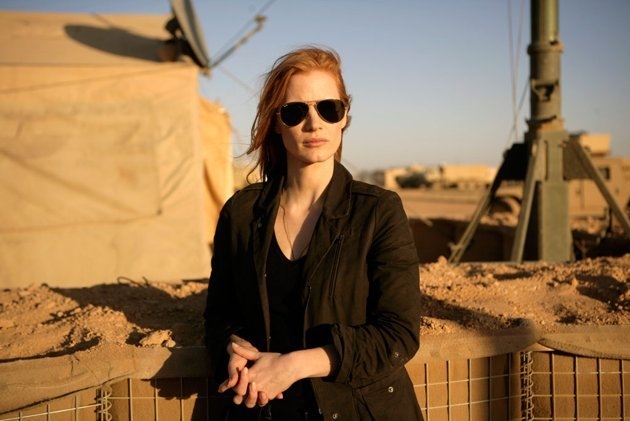 The New York Film Critics Circle (NYFCC) kicked off the first of what will be many critics groups announcing awards in the next few weeks by naming "Zero Dark Thirty" the Best Picture of 2012. Kathryn Bigelow's film detailing the manhunt for Osama bin Laden also scored the filmmaker Best Director, taking a total of three awards (including cinematography), tying it with "Lincoln" for three wins. Acting honors were bestowed on "Lincoln" stars and likely Oscar contenders Daniel Day-Lewis and Sally Field for Best Actor and Best Supporting Actress, respectively.
But outside of those choices, the NYFCC threw some curveballs into the mix. Matthew McConaughey received a big boost by being named Best Supporting Actor for his work in "Magic Mike" and "Bernie." While many pundits and critics have been rooting for McConaughey, his victory here over the likes of Tommy Lee Jones in "Lincoln" and Alan Arkin in "Argo" is a good omen for the actor. Even more out of left field was Rachel Weisz's Best Actress win for "The Deep Blue Sea," a little-seen film based on a Terrence Rattigan play. Whether Weisz can break into the crowded Best Actress field of the Oscars is still in doubt, but the NYFCC honor over front-runners Jessica Chastain ("Zero Dark Thirty") and Jennifer Lawrence ("Silver Linings Playbook") or even critical favorite Emanuelle Riva ("Amour") gets her name in the mix.
The NYFCC, founded in 1935, is made up of 30-plus film reviewers from New York-based publications
A full list of winners follows.
Best Picture: "Zero Dark Thirty"

Best Director: Kathryn Bigelow, "Zero Dark Thirty"

Best Screenplay: Tony Kushner, "Lincoln"
Best Actor: Daniel Day-Lewis, "Lincoln"
Best Actress: Rachel Weisz, "The Deep Blue Sea"
Best Foreign Language Film: "Amour"
Best Animated Feature: "Frankenweenie"
Best Supporting Actor: Matthew McConaughey, "Magic Mike" and "Bernie"
Best Supporting Actress: Sally Field, "Lincoln"
Best Cinematography: Greig Fraser, "Zero Dark Thirty"
Best Documentary: Ken Burns, Sarah Burns, David McMahon, "The Central Park Five"
Best First Feature: David France, "How to Survive a Plague"