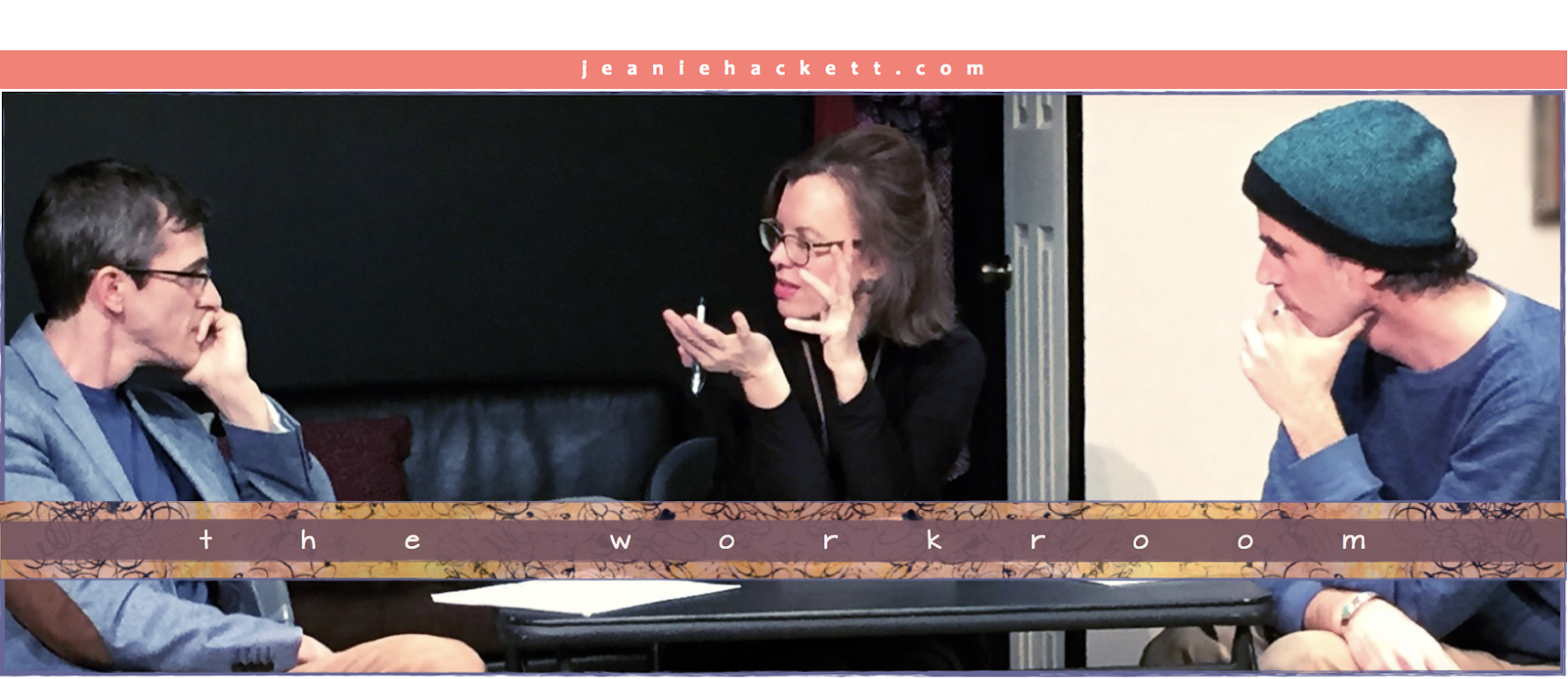 The Workroom / Jeanie Hackett: Acting Class & Private Coaching for Auditions
Personnel:
Jeanie Hackett, Head Instructor
Christine Schmidt, Workroom Coordinator
Kat Solko, Workroom Social Media
Class Details
16–18 students per class. Ages 18 and over. Intermediate, advanced, and professional levels. Ongoing. Scene Study & Audition Technique for Intermediate to Advanced actors. Private coaching with Jeanie available. Work-study positions available occasionally.


Comments:
The Workroom is for actors who are engaged in building a professional career as part of a deep, ongoing commitment to mastery. With a mix of challenge and support the Workroom nurtures the creative discomfort inherent to artistic growth. Workroom practice also includes occasional industry nights and classes with master teachers. Instructor is the former artistic director of The Antaeus Company and has directed at The Geffen Playhouse, Williamstown, The Wallis Annenberg, LA Theatre Works, Martha's Vineyard Playhouse, and others. As an actor she has worked on Broadway, at the South Coast and Pasadena Playhouse, at the Taper, as well as roles in film and television. She blogs about acting online and is the author of "The Actor's Chekhov" and "Toward Mastery."
Would you like to leave a review?