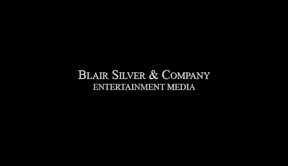 Blair Silver & Company Entertainment Management and Productions
Contact information is only available to Backstage members with subscriptions.
Sign Up
or
Log In
to get in touch!
Personnel:
Blair Silver, Manager
Mark Fortier, Associate Manager
Submission Policy:
Headshot/resume, website links, and writing samples by email only. No drop-offs.
Production Types:
Commercials, Music Videos, Scripted TV, Film
Comments:
Also represents athletes, fine artists, MC's, video game designers, and multi-talented entertainment professionals.