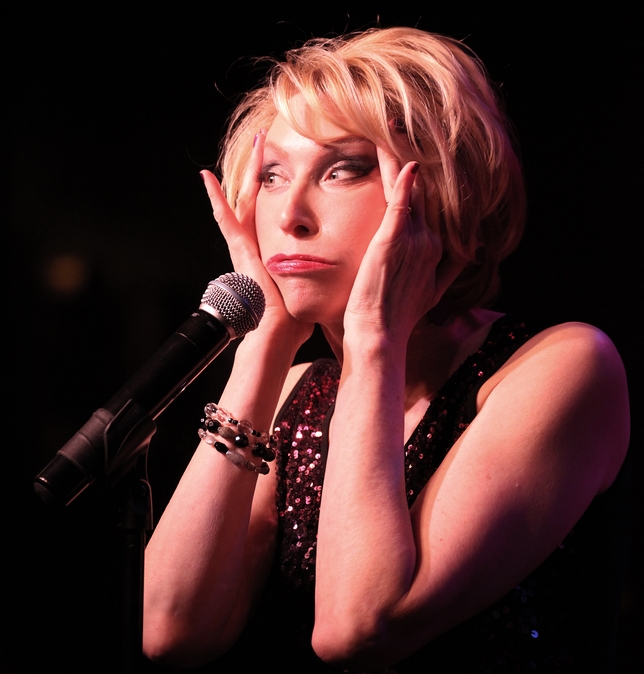 Julie Halston and Charles Busch are in many ways today's equivalent of Elaine May and Mike Nichols, a duo whose sense of comedy is so simpatico that they elevate each other to new heights with every reteaming. But Halston is currently reminding audiences that she's just as funny alone with the return of her solo show "Classical Julie," originally seen last summer in a one-night-only performance at Birdland.
Allegedly Halston's take on classical theater—all through the filter of her Long island upbringing, which turns Ibsen's Nora into Carmela Soprano and Lady Macbeth into Little Edie Beale—"Classical Julie" veers away from that framework more often than not, allowing Halston to riff on everything from face lifts to Hurricane Sandy to Nancy Reagan's memoir "My Turn." The topicality of her subjects may be questionable (are we really still rehashing the Nancy versus Patti feud?), but her aim with a barb or, more spectacularly, a single look is dead on.
Those expecting songs at Birdland may be disappointed; Halston's show has more in common with Joan Rivers than Patti LuPone. And though she quotes a New York Times review that said she gave a master class in listening during the run of "The Divine Sister" Off-Broadway—"I haven't listened to another actor in 30 years!" she shrieks incredulously—in "Classical Julie" Halston is giving a master class in how to milk a laugh. When she turns her gaze upon a New York Times wedding announcement and effortlessly mocks the pretensions of one particular couple, who share an interest in "swimming in very cold water," Halston easily doubles the amount of laughter with a perfectly timed quirk of her brow or a priceless double take. There aren't many actors as funny as Halston, which is probably for the best for those written up in the New York Times style section.
Presented by and at Birdland, 315 W. 44th St., NYC. March 4–25. (212) 581-3080 or www.birdlandjazz.com.
Critic's Score: A