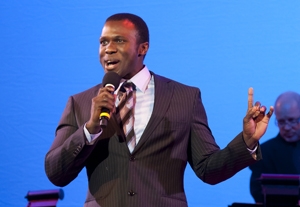 The 92nd Street Y has another winner on its hands in this Lyrics and Lyricists series entry devoted to the film and theater songs of composer Burton Lane. David Loud, one of Broadway's best musical directors and arrangers, contributes stellar work, both in his terrific arrangements and orchestrations and his witty commentary, which he delivers in an engagingly wry deadpan. A talented group of five singing actors--Heidi Blickenstaff, Liz Callaway, James Clow, Joshua Henry, and Michele Ragusa--backed by a dynamic five-piece band socks it all home with style to spare.
Lane was born Burton Levy in 1912 in New York City, where at 15 he dropped out of school to work as a song plugger and pursue a career as a songwriter. It wasn't long before George Gershwin became his mentor (their mothers met and the rest, as they say...). Nevertheless, Lane chose to go to Hollywood in the early 1930s and break into films rather than write for Broadway, turning out tune after tune with a variety of lyricists for an endless string of mostly B pictures. It wasn't until 1947, when he composed the score for the landmark hit "Finian's Rainbow," that the composer was able to firmly establish himself on the Great White Way.
This bifurcated career is mirrored in Loud's structure, with Act 1 devoted almost completely to the Hollywood material, while Act 2 largely looks at Lane's two big Broadway shows, "Finian's" and "On a Clear Day You Can See Forever." Lane is quoted by Loud as saying that in every song he wrote, he tried to find something surprising--an unexpected melodic twist or harmonic progression, for example--that would make the song fresh, and that's evident in the material.
Act 1 highlights include such obscurities as Henry's puckish "Poor You" (lyric by E.Y. Harburg), Clow and Ragusa's playful "Howdja Like to Love Me?" (lyric by Frank Loesser), and Ragusa's melting "Everything I Have Is Yours" (lyric by Harold Adamson), the very first song Lane wrote for the movies. But the material that really stands out in this section is the work of Lane's famously stormy collaboration with Alan Jay Lerner. They were first teamed by MGM for 1951's "Royal Wedding," the movie in which Fred Astaire dances on the ceiling, a showy device that obscures the fine tune he's singing ("You're All the World to Me"), here given a sparkling account by Callaway and Henry in a neat pairing with "In Our United State" (lyric by Ira Gershwin). Blickenstaff and Clow mop up with the gangster vaudeville turn "How Could You Believe Me When I Said I Love You When You Know I've Been a Liar All My Life?" (also from "Wedding"), and Ragusa hits all the right notes of comic self-disgust with "Why Him?," from Lerner and Lane's final Broadway outing, the short-lived "Carmelina."
Two of the evening's most electric moments are Henry and company's "Headin' for New Orleans," from Lerner and Lane's unproduced MGM musical version of "Huckleberry Finn" (that score needs to be recorded--now!), and Callaway's breathtakingly lovely "Too Late Now" (from "Wedding"), though the latter is a bit undone by leading into an elaborate soundscape for the company built on that Oscar-nominated ballad and bits of several other songs we've already heard. While it sounds great, it doesn't flow organically from its source and works too hard to impress as a closer. Sometimes simple is better.
In Act 2 the company is more successful with the "Finian's Rainbow" material (lyrics by E.Y. Harburg) than with the "Clear Day" songs. Callaway contributes a lovely "How Are Things in Glocca Morra?," Blickenstaff offers a well-modulated and impressively unmiked "Look to the Rainbow," while Henry and Ragusa score on a fascinating pairing of the cut song "Don't Pass Me By" and the classic ballad "Old Devil Moon," which replaced it.
Callaway, however, is hampered in the famous title song for "Clear Day" by Loud's ethereal, gauzy arrangement, a rare misstep that undercuts the song's muscular melodic construction, while Henry delivers a too-boyish "Come Back to Me" that lacks the edge and sophistication of the quintessential Lerner hero. Fortunately, though, the real deal is on hand. John Cullum, who created the part of Dr. Mark Bruckner in "Clear Day," appears as a special guest to sing the haunting "Melinda," sounding nearly as robust as he did 46 years ago. He also shares some amusing anecdotes with Loud and leads the company in the evening's finale, the gorgeous "One More Walk Around the Garden" from "Carmelina."
I could have done with less of the Lerner bashing in Loud's script, particularly the egregious attempt to deny Lerner credit for the original story he created for "On a Clear Day" (the show is most emphatically not "based on" John L. Balderston's play "Berkeley Square," though it's conceivable as an influence). But that's a minor complaint about an evening that offers major joy. 
Presented by and at the 92nd Street Y as part of Lyrics and Lyricists, 1395 Lexington Ave., NYC. Feb. 12-14. Mon. and Sat., 2 and 8 p.m.; Sun., 2 and 7 p.m. (212) 415-5500 or www.92y.org.