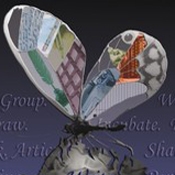 Acute depression and suicide (contemplated, failed, or actual) provide the themes that link these three one-acts, each a product of Timothy McNeil's playwriting class at the Stella Adler Los Angeles school.
Matt Sauter's The Divorce Party, directed by Bonnie McNeil, centers on Monica (Juliet Quintin-Archard), an unhappy wife who decides on the morning of her 40th birthday to announce to her boorish, loudmouth husband, Terry (Mike Daily), that she wants a divorce -- never mind that guests are expected for her birthday party. When Monica's rigidly conventional sister, Annie (Anne Asland), and brother-in-law (Eli Keltner) arrive, the marital squabbling escalates, further fueled by Annie's son, Tucker (Andrew McReynolds), who is either a seriously retarded adolescent or a tall actor quixotically cast as a manic toddler. In any event, Monica's adolescent daughter (Kiera Goodman) will pay for her parents' folly. The tone of the play veers wildly, from broad slapstick to an interlude of gentle fantasy and back to slapstick, until a genuinely horrifying event brings the jolting denouement.
In The Otherside to Everything, directed by May Quigley Goodman, writer-actor Alex Aves plays a seriously depressed artist who paints endless staring eyeballs and contemplates suicide -- but she worries that her corpse might go undiscovered, as nobody cares enough to check up on her. She summons her ex-boyfriend (Nick Cimiluca), but it's not clear whether she wants to rekindle old flames or merely provide someone to find her corpse.
Roger Mathey directs Allan Smith's Twice on Sunday, in which Matt (Jeremiah Heitman) has formed a suicide pact with his girlfriend and leapt with her off the Golden Gate Bridge. She died, but he survived, albeit seriously crippled. Now his semiestranged sister, Catherine (Alison Evans), has arrived to care for him while he convalesces. Their reunion leads to revived ties between the siblings. It's more a quiet mood piece than an emotionally charged drama, so contained that it verges on monotony -- and an odd choice to end the evening on.
The actors in the first play give mostly one-dimensional performances, but they manage to keep their audience in stitches. McNeil and Goodman sometimes allow their actors to yell so much that they drown themselves out. Aves and Cimiluca find a touchy, uneasy, moment-to-moment life in their scenes, while Heitman and Evans serve their play rather better than it serves them.
Presented by and at the Stella Adler Theatre,
6773 Hollywood Blvd., Hollywood.
Fri.-Sun. 8 p.m. Mar. 7-Apr. 6.
(323) 465-4446. www.plays411.com/imagofest.