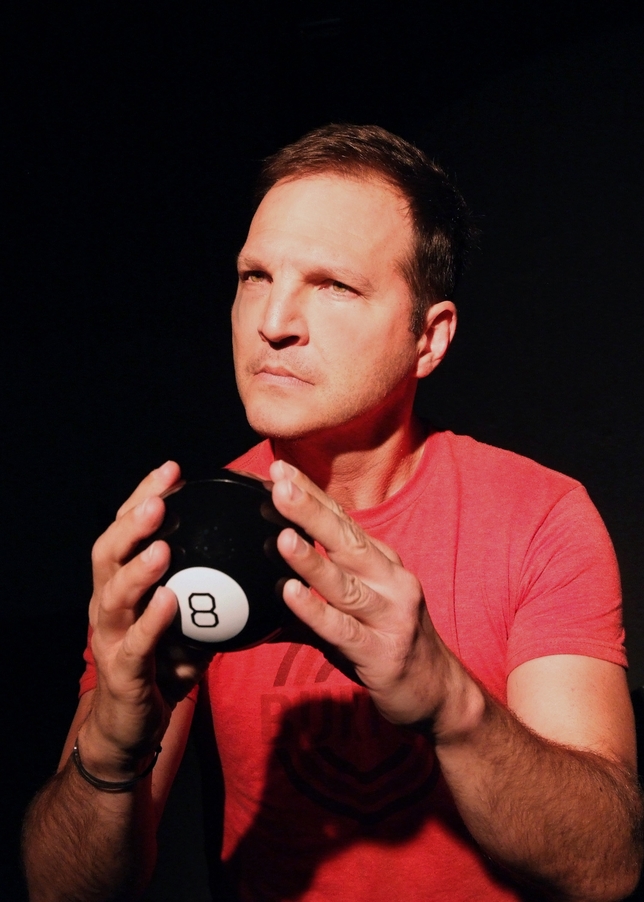 There's a lot of sly self-deprecating humor as well as some alternatingly touching and horrifying tales in David Trudell's one-man show "In Heat in Hollywood Ho Ho Ho!" Hats should always be doffed to anyone courageous enough to share the intimacies of a life spent in search of self-knowledge, even if some rather dubious comportment is included in the exploration.
Trudell begins his personal journey in the late 1970s, chronicling a period that includes so many formerly topical references that it would be hard for anyone under 35 to get the jokes. Detailing his early maturation from "Dick and Jane" primers to Harold Robbins novels, discussing his first Hollywood acting job as a counselor for Nutrisystem, reliving a bout with cancer that left him "looking like ET on a crack binge," and recounting some risky sexual behavior he undertook after that scare, Trudell is an engaging little elf. But two concepts are employed that don't work, both involving the show's title.
To make this a Hollywood story, Trudell thwacks a film-set clapboard to indicate the passage of time. He never seems completely comfortable with the device, tenuously signaling each transition by declaring "Action!" without the exclamation point. And then there is the "Ho Ho Ho" of the title. Except for the season in which the show is opening and a brief reference to coming out to his mother on the day after Christmas ("so she won't want her presents back"), there's nothing holiday-oriented about any of this. Dragging out a small plastic tree from Rite Aid or playing Karen Carpenter warbling "Merry Christmas, Darling" does not a holiday theme make. The show's title should be divested of its erroneous mantle of seasonal cheer.
Trudell's story has potential but isn't ready for presentation. To be successful, a solo show, even one this entertaining, needs some kind of character arc, a revelation that offers a point in its retelling. Late in the performance, Trudell asks, "How the fuck does this Lifetime movie end anyway?" A valiant attempt is made to answer that, but what he comes up with is conspicuously underwhelming. We live through a lot of decades with him, but except for some obvious revelations about life we don't take away much, except perhaps not to pick up bi-curious guys at bus stops on Franklin Avenue, even if they do pay for the motel.
Directed by brilliant actor-activist-writer and veteran solo-show creator Michael Kearns, "In Heat in Hollywood" was first developed in the Katselas Theatre Company's prolific INKubator SoloMojo program, which Kearns moderates. One of the hardest things a teacher can do is divorce a student's class progress from the overall vision of how that will translate in front of a paying audience. Trudell's show is clearly still in development—or should be. Once the tacked-on conceit of half-assed holiday cheer is lifted, and once author and director determine why this story is being told, "In Heat in Hollywood" could become something special indeed.
Presented by the Katselas Theatre Company at the Skylight Theatre, 1816½ Vermont Ave., L.A. Dec. 8–23. (702) 582-8587 or www.katsalestheatre.com.
Critic's Score: C+