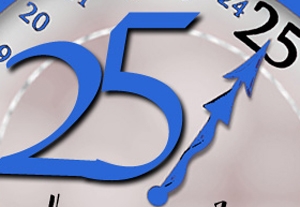 Even with variable results from multiple entries this year, Theatre Unleashed is a good fit with the Hollywood Fringe Festival, as the return of this surefire speed-theater exercise bears out.
Directed with bare-bones moxie by Jacob Smith and Joshua Morrison, the format remains forthright. Following Jim Martyka's establishing, F-bomb-centric "One Minute To," Lee Pollero's "Monologue"—"There really is no difference between an actor and a crazy person"—launches a breakneck program, which the versatile cast devours.
Pollero's "More Like Viet-Gay!," a twisted juxtaposition of military combat and porn stardom, and Cesar Abella's "White Satin, Clean Lines," wherein a bride-to-be gradually reveals severe disorders, represent tonal extremes. Dave Caprita's "Crazy Jake" (TV appliance icon, bankrupt and bonkers) and Laura Brooks' three-part "Jack and Mary" (Victorian serial killer meets typhoid carrier) elevate sketch-comedy tactics; Smith's "2-Minute Life Story" (life partners in cosmic reminiscence) is remarkably touching; and so forth, with even the erratic bits fueling the deft, eclectic whole.

Presented by Theatre Unleashed as part of the Hollywood Fringe Festival at Theatre Asylum, 6320 Santa Monica Blvd., Hollywood. June 14–24. Remaining performances: Wed., June 20, 8:30 p.m.; Fri., June 22, 11:30 p.m.; Sat., June 23, 2:30 p.m. (323) 455-4585 or www.hollywoodfringe.org.

Presented by Theatre Unleashed at Theatre Asylum, 6320 Santa Monica Blvd., Hollywood. July 15–Aug. 12. Sun., 7 p.m. (818) 849-4039 or www.theatreunleased.com.