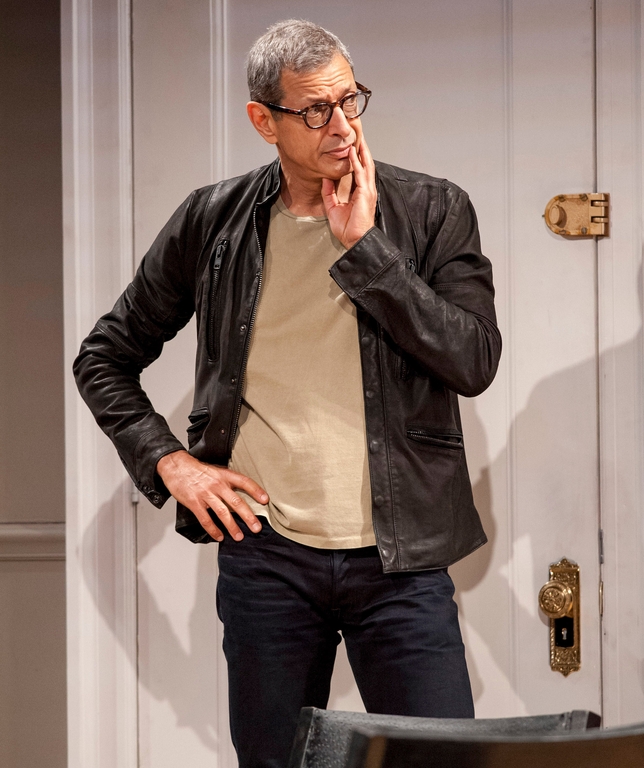 A noticeable conundrum weaves through the work of Theresa Rebeck. Both Aristotle and Plato theorized that all art is imitation, but their conclusions as to whether that was a good thing were in direct opposition. There's that kind of good and bad in Rebeck's facility for creating characters and situations that drown in cliché while remaining interesting, something particularly apparent in the West Coast debut of "Seminar."
Four aspiring New York writers finance a private 10-week class moderated by a pretentious literary luminary. Douglas (Lucas Near-Verbrugghe), the nephew of a famous writer, drips privilege and a glib overconfidence that comes from the early recognition of his talent. Martin (Greg Keller) hates Douglas for that reason, smoldering over his own blue-collar-bred struggles and failure to break through. He's also pissed that Douglas appears to be ready to bed Izzy (Jennifer Ikeda), the least gifted of the group, who's not afraid to use her sexuality to make up for her lack of talent. Lastly, there's Kate (Aya Cash), who's hosting the seminars at her massive rent-controlled Upper West Side apartment, fostering her need to show everyone how Kerouac-like she is under the surface despite her family's wealth.
This quartet of fine young actors, under the slickly inconspicuous direction of Sam Gold, are remarkably able to disable Rebeck's stereotypes. Keller and Cash are especially notable, playing high-pitched and terminally whiny characters without losing the audience. As Leonard, the acerbic and egotistical teacher from hell, Jeff Goldblum is the epitome of an actor who, unlike the man he is playing, is comfortable in his skin. Goldblum's ability to sit silent and still for prolonged periods while Leonard reads his students' manuscripts as they watch in abject terror is a testament to the actor's command of his "instrument." It can, however, be hard to discern the difference between Goldblum's bravado and the character's. In his monologues, Goldblum does a graceful little dance while his voice dips and soars as though he's executing a Bing Crosby ballad. One can't help wondering if his vocal cadences and bodily movements are identical at every performance.
There are moments in "Seminar" familiar from other sources. The verbosity of Yasmina Reza meets a modern Philip Barry play with one-liners added by Steve Martin. The real-life plight of JT LeRoy, in the news about the time this was written, seems to be a theme, and the scene in which a frustrated student tells Leonard that he's a bitter has-been could have been lifted from "Master Class." Rebeck is a major talent, but at this point in her career she is to the theater what Stephen King is to the novel. Nothing new or innovative tends to come from either, yet both have a natural awareness of how to sell a story to the highest bidder. King's tales of towns full of vampires or satanic figures wrenching control of a post-apocalyptic world are unsurprising, but he spins yarns so well that nobody walks away without being entertained. It's the same with Rebeck and "Seminar."
Presented by Jeffrey Finn, Jill Furman, John N. Hart Jr. and Patrick Milling Smith, Roy Furman, David Ian, David Mirvish, Amy Nauiokas, and James Spry, in association with Center Theatre Group, at the Ahmanson Theatre, 135 N. Grand Ave., L.A. Oct. 17–Nov. 18. (213) 972-4400 or www.centertheatregroup.org. Casting by Caparelliotis Casting.
Critic's Score: B