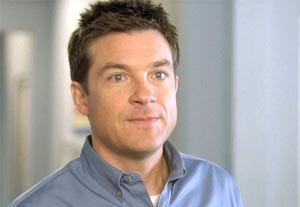 "Beavis and Butt-Head" creator Mike Judge has never achieved quite the same kind of box-office success with his live-action films—the barely released "Idiocracy" and the cult hit "Office Space"—which is too bad because he brings a singular original voice in American comedy today. His latest, "Extract," is a terrific, smart, and funny comedy that is a gift to Judge fans everywhere.
Jason Bateman is the perfect anchor as Joel, the owner of an extract plant that runs into trouble when one of its employees (Clifton Collins Jr.) loses a testicle in a freak accident on the job and, at the urging of a pretty and alluring temp employee, Cindy (Mila Kunis), threatens to sue.
The very married but frustrated Joel falls for Cindy, unaware she's out to undermine him, but he worries about cheating until his bartender buddy (Ben Affleck) convinces him to hire an airhead (Dustin Milligan) to pose as a pool boy to seduce Joel's wife (Kristen Wiig). That way, at least according to characters living in the Judge universe, there will be no guilt. Complications ensue, as the movie goes its merry oddball way.
The filmmaker is a master at creating characters who barely can complete a coherent thought. In "Extract," he has a couple of doozies, including Affleck's druggie bartender and Milligan's hilarious moronic pool boy. Judge sprinkles them throughout without overusing them. Bateman tries on his best Jack Lemmon straight man outfit and succeeds brilliantly, underplaying each scene with spot-on deadpan accuracy. Wiig, thankfully, doesn't bring her collection of "Saturday Night Live" quirks to this party; she pulls off the wife with a good deal of credibility, despite that we are to believe she would go to bed "15 times" with the pool boy.
Kunis ("Forgetting Sarah Marshall") is believable in a difficult role where she has to be sympathetic and manipulative at the same time. Kiss' Gene Simmons sports the worst hair ever but is a riot as the slimy lawyer out for the big kill while his prey, Collins, is effectively dopey and vulnerable. Even the smaller roles are filled with expert character actors who score in their limited screen time, including Beth Grant as a belligerent factory worker, J.K. Simmons as a plant supervisor who can't remember a single employee's name, and a very funny David Koechner as an annoying next-door neighbor.
Judge has a talent for extracting little nuggets of basic human behavior and turning them into nifty comic bits that pay big dividends. In this flat-out hilarious movie, he probably gets more laughs per minute than any other film this year has gotten.
Genre: Comedy.
Written and directed by: Mike Judge.
Starring: Jason Bateman, Mila Kunis, Kristen Wiig, J.K. Simmons, Beth Grant, Ben Affleck, Dustin Milligan, David Koechner, Gene Simmons, Clifton Collins Jr.