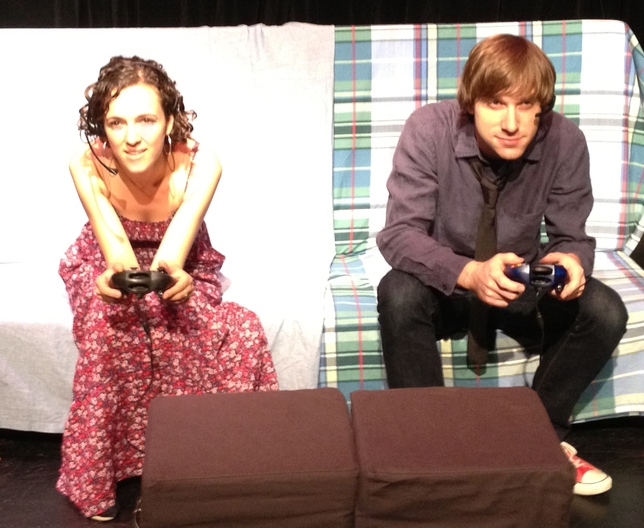 When 20-somethings don't know what to do, they like to write about themselves. They tweet about their breakfast, blog about their boyfriends, and update their Facebook statuses on the hour. This narcissistic need for acceptance and affirmation fuels what many have called the lost generation, but it really comes down to the basic human need to love and be loved.
I can't say whether Evan Sanderson is writing from his own experience with "20 Somethings," though he captures this aimlessness well with two misguided, scarred people—Reese and James—navigating the rocky road of dating. Their friends—roommates, co-workers, and neighbors—help them navigate their attraction.
Marie Pollizano and Benjamin Drew Thompson are extremely likable as Reese and James, and all the actors deliver strong performances. Sanderson's dialogue is clever and his characters are relatable, and director Ameneh Bordi keeps the show well-paced. However, the crux of the plot relies on a lot of stereotypes and overused conventions that make parts of "20 Somethings" seem trite.
Presented by Namayesh Productions as part of the 2012 New York International Fringe Festival at the New Ohio Theatre,154 Christopher St., NYC. Aug. 18–25. Remaining performances: Tue., Aug., 21, 4:15 p.m.; Thu., Aug. 23, 10:45 p.m.; Sat., Aug. 25, noon and 9:45 p.m. (866) 468-7619 or www.fringenyc.org.
Critic's Score: B