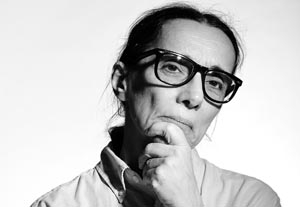 Kitty Genovese's 1964 murder was one of New York's more sensational and shameful episodes, a haunting memory never to be expunged. Out of that tragedy, solo performer LuLu LoLo has fashioned a drama that adds neither incisiveness nor poetry to the terrible event.
In this 50-minute work directed and choreographed by Jody Oberfelder, LoLo takes on the personae of New York Times editor A.M. Rosenthal, who saw story possibilities in interviewing witnesses; confessed murderer Winston Moseley; a TV reporter; and Genovese's lover Mary Ann Zielonko. In extended interludes between monologues, four dancers from the Jody Oberfelder Dance Projects interpret witnesses, murder victims, and lesbians dancing and making out, without adding much to LoLo's mostly uninflected acting. She does inject passion into Zielonko's reminiscing about the uncertainties and dangers of gay life in the '60s, but this is unsuccessfully integrated into the play.
LoLo tries to cement two different stories into one, but the glue doesn't hold.
Presented by LuLu LoLo Productions as part of the New York International Fringe Festivalat the Robert Moss Theatre, 440 Lafayette St
.,
3rd floor, NYC
.
Aug. 14
–
18. Remaining performances
:
Tue
.,
Aug. 18, 4 and 9:45 p.m
.