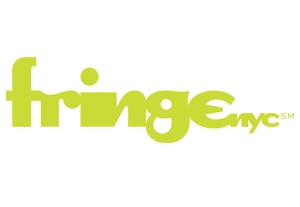 Rafael Goldwaser, founder of Strasbourg's Le Théâtre en l'Air/DerLufTeater, stars in this solo multimedia adaptation of I.L. Peretz's story about a melody's evolution. Hanging prayer shawls form screens for clever video by Mariette Feltin and serve as props and set pieces. The first 15 minutes of the show fascinate as part of a theatrical lecture. Goldwaser explains that "a melody must burn with an exalted love" and demonstrates just how a melody is more than its notes. (The show is in Yiddish, with sometimes lagging supertitles). His high-energy carnival-barker delivery evokes old-time shtick, and he's terrifically physical.
But Peretz's story of a melody's journey from shtetl to opera to America struggles with smothering effects. Goldwaser is reduced to mugging or running in place while we watch overlong video segments. More of the story's simple melody would help this piece soar.

Presented by Le Théâtre en l'Air/DerLufTeater in association with the National Yiddish Theatre Folksbiene as part of the New York International Fringe Festival at the 4th St. Theatre, 83 E. Fourth St., NYC. Aug. 14–24. Remaining performances: Tue., Aug. 17, 8 p.m.; Sun., Aug. 22, 9:30 p.m.; Tue., Aug. 24, 6 p.m. (866) 468-7619 or www.fringenyc.org.