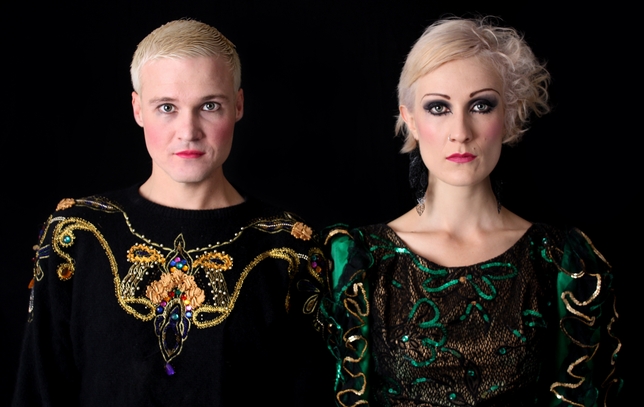 Emma Dean and Jake Diefenbach are alarmingly unique, talented vocalists fromAustralia, and their show "An End to Dreaming" showcases their range as singers. However, the performance felt more like the sitzprobe for an album than a fully realized theater piece.
Dean and Diefenbach overlay a weird veil on the evening. They enter in cloaks and warn the audience in a gothic fashion that they might not come out of the darkness. It doesn't make sense, and it's a foil that weakens the proceedings. The show is set up in five sections, and lighting and sound designer Ben Stewart nicely creates a different ambiance for each.
The music is relatable and wrestles with issues that many young people face about being accepted. However, the self-conscious conceit gets in the way of the show's message.
Self presented as part of the 2012 New York International Fringe Festival at the Robert Moss Theater at 440 Studios,440 Lafayette St., NYC. Aug. 15–25. Remaining performances: Sat., Aug. 18, 9 p.m.; Sun., Aug. 19, 4:15 p.m.; Wed., Aug. 22, 8:30 p.m.; Sat., Aug. 25, 9:45 p.m. (866) 468-7619 or www.fringenyc.org.
Critic's Score: B-